It was a cold day in San Francisco and I needed a beer with time to kill until dinner. I was in the Lower Haight and wandered over to Fort Point Beer Company. Initially, I thought it was indoors and then quickly realized it is outdoor only due to the pandemic.
The Delta variant had just begun to circulate, but it didn't matter to businesses in San Francisco. They had long been practicing their best to avoid being a COVID superspreader thanks to a successful public health campaign.
San Francisco bars were the first to announce a push for proof of vaccination, long before most of the nation was aware of the Delta variant as they certainly are now. The chairs outside of Fort Point are similar to ones you might find at lawn concert events; they aren't particularly comfortable, but just comfortable enough - especially when the beer hits.
I perused the menu and saw a number of options but the Yuzu KSA Radler beer caught my eye. I have loved Yuzu as a flavor ever since I enjoyed a Yuzu martini years ago at a place in Historic Ybor City called Samurai Blue. The beer blends Fort Point's classic kölsch-style ale with the aroma and tartness of yuzu juice. It's perfect really. I guzzled the drink down and then found myself hungry and needing food to continue.
The food options could certainly be a little more plentiful, but the pretzel and mustard did not disappoint. A nice warm pretzel with murder and an ice cold beer is how busy days should end. I found myself having to use the restroom and took note of the cleanliness in the restroom, finding a restroom at all in San Francisco can be a treat.
When I came back to my table, parties were starting to appear despite a drizzle of moisture outside. There isn't really a true roof to protect you from the elements with openings, but the server kindly turned on a heater to help me stay warm when she could tell I was ice cold. I appreciated it.
The tough choice was then to order another Yuzu KSA Radler or to grab some cans to-go. Unfortunately, I had a long haul home and was soon going to depart so it didn't make logistical sense although it was very attractive. I do hope one day this beer goes national so I can enjoy one on the East Coast.
I recommend Fort Point Lower Haight and will return.
Fort Point Lower Haight. 701 Haight St, San Francisco, CA 94117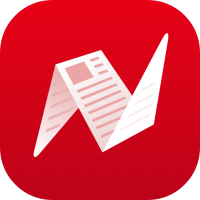 This is original content from NewsBreak's Creator Program. Join today to publish and share your own content.