Kids like anime these days. When I was a kid, that was considered weird but my anime-loving cousin wanted to go to Japantown during my trip to San Francisco. I was excited to take my cousin to where I first tried sushi at the age of 5 years old. I fondly remember conveyor belt sushi, big hats at Benihana, getting my first bonsai tree, and lots of green tea.
Alas, the area has changed. Japantown has been hard hit by the pandemic and was already struggling beforehand due to rising rent in San Francisco, a problem that has plagued the city for as long as most people can remember. Still - a number of restaurants have survived and still serve top-notch Japanese food.
Start your day off at Kissako Tea where you'll find mochi on a stick as well as Ramune, a Japanese soda that is one of my favorites. Make sure you get a bag so you can store it later. There are multiple mochi flavors to choose from, but really they are all delicious. The soda will help wash it down.
From there go over to Kinokuniya San Francisco, a long-running bookstore in Japantown that has both English and Japanese books. If you're trying to learn Japanese as a foreign language, you'll find plenty of books that can help you here and make sure you go downstairs to enter manga paradise. It's hard not to leave without purchasing one and in the days before the internet was so widely spread, I remember buying anime OST soundtracks here from Japan. It was the only way to enjoy them back then.
After time disappears in the bookstore and a few side excursions looking at Japanese clothing and gifts, head over to Takoyaki Yamachan and enjoy one of Japan's best street foods. It's never the wrong time to enjoy octopus balls, and Takoyaki is quite the pleasure, even when it's piping hot and melting in your mouth. Pretty much every flavor is fair game.
Your restaurant options for lunch are plentiful. You really can't go wrong with most places in the area, the question is mainly about budget and what kind of Japanese food you want to enjoy. If you're looking for Japanese curry or Loco Moco, I highly recommend On The Bridge which is literally located on the bridge connecting the mall. If you're looking to impress someone and have money to spare or want to enjoy happy hour, Benihana is always good for treating a corporate client or perhaps a birthday gathering. This Benihana has been here for decades.
For a quick lunch with a friend or even alone, I recommend Nande-Ya. The service can be a little spotty, but the options of food are plentiful and the prices are really great.
My absolute favorite thing to order here is the Katsudon, which they make exceptionally well. You're better off sticking to more traditional Japanese items here, you might be disappointed if you try to go to a more modern menu item. My recommendation is to dine with others and then share to try more things. Kushi Tsuru is also a solid choice if Nande-Ya happens to be busy.
For dessert, you can get Matcha ice cream at Uji Time. If you have space left after all that! That is a complete day to spend in San Francisco's Japantown and not even half the shops or restaurants they have to offer.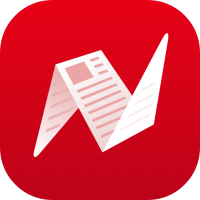 This is original content from NewsBreak's Creator Program. Join today to publish and share your own content.