Tampa sure does love sushi, but most places do not actually focus on the first. Many places in Tampa are strictly for makimono, or they roll their sushi. They add sauces and sometimes fry the fish in ways that are interesting, but not really dedicated to the actual quality of the fish. Still - there are a number of restaurants that do serve pretty delicious sushi regardless.
Faceless Samurai in Palm Harbor is one of the places that is dedicated to the quality of the fish. They have sashimi and sushi as well as the rolls for those who want them, but this is the kind of place where you really want to savor each bite and taste the true flavor of raw fish on your tongue. For those who love their own creations, they will allow you to build your own roll for $10 with two bases and two main ingredients.
The restaurant's vibe is very quaint, it feels like a typical small Japanese sushi bar that you would find in Asia. There's nothing too fancy about it, but the owner, Duke, does note that many of the decorations were built from scratch by him.
Those who love fish can go for a Chirashi dinner or Sashimi dinner, but you are also in a good spot to order a bunch of sushi and then get a love boat. Options on the sushi list include Sea Urchin, Japanese Scallop, Japanese Sweet Egg, Tuna, Salmon, and more. For me, one of the best things to enjoy is a buttery fish that just melts on your mouth. That's the kind of fish they have at Faceless Samurai.
There are a ton of appetizers both hot and cold on the menu as well as soup and salad options.
The Japanese menu is extensive and includes Teriyaki, Unadon (Eel over rice), Katsudon (pan-fried pork cutlet with an egg on top of rice), Oyakodon (Pan-fried chicken breast with onion and egg on top of rice), Tekka Don (thinly sliced, fresh tuna served on top of sushi rice), and Nabeyaki Udon (udon noodles soup with chicken, egg, shrimp and vegetable tempura). There are also various bento boxes to choose from. My favorite is the Unadon of the list.
For those uninterested in sushi or Japanese food, Faceless Samurai's owner is also Thai and offers a bunch of options for Thai cuisine. You'll find Crispy Duck Curry, Drunken Noodles, Thai Basil, Garlic Pepper, Panang Curry, Sizzling Snapper, and of course Pad Thai with chicken and shrimp. Prices are fair considering how expensive Thai restaurants have become over the last decade. Most entrees are under $20 with a number of options around $13.
The lunch menu is much simpler, but also more affordable with plenty of options around or at $10. Faceless Samurai is open from Monday to Saturday with lunch only available from Thursday to Saturday. If you're looking for a quality place to grab some sushi and don't mind taking a trip, I recommend Faceless Samurai.
Faceless Samurai. 3428 Tampa Rd. Palm Harbor, FL 34684. (727) 772-5622.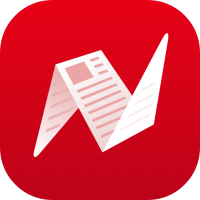 This is original content from NewsBreak's Creator Program. Join today to publish and share your own content.