Florida Commissioner of Education Richard Corcoran announced Monday from Tallahassee that the State of Florida will withhold the monthly school board member salaries in Alachua and Broward counties as punishment for enforcing mask rules in schools against the state's wishes.
This comes after a Judge Cooper ruled against the State of Florida on Friday in a lawsuit parents launched against the state over a ban on mask mandates. The judge rules that DeSantis overstepped his authority and that the mask ban is unconstitutional. DeSantis has said he will appeal the ruling.
The statement from Cocoran reads, "We're going to fight to protect parent's rights to make health care decisions for their children. They know what is best for their children. What's unacceptable is the politicians who have raised their right hands and pledged, under oath, to uphold the Constitution but are not doing so. Simply said, elected officials cannot pick and choose what laws they want to follow."
Cocoran also said that Florida could "impose additional sanctions and take additional enforcement action to bring each school district into compliance with state law and rule."
The state of Florida announced this just as The Biden Administration has launched an investigation into 5 GOP states that have implemented a mask mandate ban including Iowa, Oklahoma, South Carolina, Tennessee, and Utah. The Office for Civil Rights is leading the investigation and penalties for states that ban masks could include sanctions and a draining of federal school funding.
The fight over masks comes as states in the Gulf Coast and South grapple with rising Coronavirus cases from the Delta variant and experience record cases and deaths. Hospitals are being pushed to the brink and in Florida children and teenagers are testing positive and being hospitalized at record rates.
Just on Monday, Florida reported 31,164 COVID-19 cases and 902 deaths to the Centers for Disease Control and Prevention (CDC). The report includes a backlog dump of cases and deaths with most deaths occurring in the last 2 weeks. The Florida Hospital Association is reporting 15,488 hospitalized with COVID-19 on August 30th, a slight decrease of 10 patients although there were 1,709 new patients admitted.
The influx of cases has caused fights to break out across Florida as concerned parents battle anti-mask and anti-vaccine activists at school board meetings. Over 11 counties that represent over 50% of the state's student population have already passed a mask mandate with few opt-outs and the number is growing as schools are overwhelmed with COVID-19 amid a staffing shortage and attempt to bring order to a school year that is already off to a difficult start.
Despite the concerns, Governor DeSantis has vowed the fight will continue over masks and that he will prevail in the end.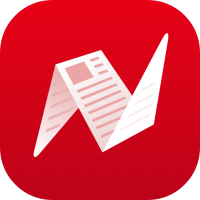 This is original content from NewsBreak's Creator Program. Join today to publish and share your own content.