There is a new Asian bakery, cafe, and boba shop that is now open in Brandon next to M.D. Oriental Market on Adamo Drive in the former location of Tokai Sushi. Zimo Bakery and Cafe is a cross between many different businesses you can find around Florida. Their bubble tea uses real fruits and fresh tea, similar to Royal Tea in Orlando.
Bubble teas will run you around $5 -- which is about standard nowadays for Tampa, although more expensive than Green Island which is just on the other side of the plaza from Zimo. Now that Kung Fu Tea and TBD Cafe has opened in Riverview, there are quite a few options available for bubble tea and tea for residents in the area.
The owners say one of their signature drinks is a Mango Pomelo Sago made with organic mangos, but I already knew what I was after from stalking their Instagram page. I ordered the Super Fruit Four Season Oolong Tea which reminds me of a drink I love at Royal Tea filled with citrus fruit and tea. The drink was incredibly refreshing and I gulped it down. Excellent.
My fellow guest enjoyed a Thai Tea that was brewed to perfection with a nice punch and mixed with the perfect balance. We order Thai Tea at Green Island quite a bit and this one is seriously giving it a run for its money. It is notably a little more expensive though.
Their Asian baked goods are most available in the morning, but still quite plentiful in the evening. Options include their Pineapple Bun, Custard Bun, Red Bean Bun, Cream Cheese Bun, Hot Dog Bun, Ube Bun, Egg Tart, and more. They also have a number of cakes. It's very similar to what you'll find at Sweet Buns in Tampa by the University of South Florida or 85°C Bakery Cafe in California, but notably their pastries taste much fresher despite popping in after 6 p.m. for a snack.
Egg tart is one of my favorite things in this world and it did not disappoint at Zimo. It would definitely be great to grab a fresh one in the morning. When is someone going to just buckle down and open a dim sum spot in Brandon and Tampa? We are long overdue and no Yummy House does not count.
The Cranberry Cream Cheese Bun was incredibly soft and flavorful. I recommend it.
Zimo also has a cafe element which is different from other boba cafes and honestly very important for any tea shop's survival. The menu is a little limited at the moment on entrees, although the owners aid they are working to expand it, and includes a Crispy Chicken Sandwich, Roasted Chicken Sandwich, Fried Basil Popcorn Chicken, Fried Calamari, and more. Most items are appetizers or fried food. They have a $9.99 lunch deal for food and a drink, which isn't bad at all for those in the area.
Outdoor dining is noticeably limited at the moment, hopefully it will expand considering the surge of COVID-19 in Florida at the moment. Their neighbor First Choice BBQ has a number of tables outside now. Pretty much every staff member was wearing a mask which was greatly appreciated and they did seem to be taking most precautions despite no real local regulations at the moment.
I noticed a coffee and espresso machine, which might come in useful for a quick morning run for baked goods and coffee. I am not sure why most bubble tea shops in Tampa don't have any coffee options, but it is long overdue if you ask me. Sometimes I just want to grab a drink while catching up with a friend or family member.
If you haven't been to Zimo Bakery and Cafe yet, I highly recommend heading over and giving it a try.
Zimo Bakery and Cafe. 10115 E Adamo Dr, Tampa, FL 33619.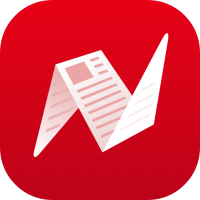 This is original content from NewsBreak's Creator Program. Join today to publish and share your own content.