It was a winter day in November 2019 when I first learned of birria. I was in San Francisco to get a copy of my birth certificate to renew my license and my cousin joined me for coffee near the Financial District. She asked me if I had ever enjoyed birria before and I was immediately curious about it and started Googling.
San Francisco had just started to write about birria in local media with Eater and the Chronicle leading the charge. I decided I would investigate and left my cousin to wander up Mission Street for a bite at Tacos El Patron, which barely had a sign up at the time. They were delicious and distinctive, but I forgot to order the consomé for the dip. Rookie mistake.
When I came back to Florida, birria was suddenly everywhere...especially quesabirria. Instagram and TikTok allowed the trend to flourish. Suddenly all Mexican restaurants were being inundated with requests for birria tacos and entire concepts were born that specialize in just that. The secret was out. Birria easily replaced poke in Tampa as the hot new trend.
Traveling back to the Bay Area in 2021, the world had already unlocked this dish, but it was also a different place with the pandemic. Another cousin of mine wanted to take me for tacos in Oakland at Aguachiles El Tamarindo. Little did I know, I had been just around the corner a few days earlier for coffee at Red Bay Coffee.
Aguachiles El Tamarindo is a no frills food truck that specializes in seafood, but also is a popular spot for quesabirria tacos. Prices are attractive and the place is packed to the core with a line to order.
We ordered a ton of them as well as a number of sides and tacos to go with it and I grabbed an horchata. I am very picky about horchata, too sweet or too bland and I'll throw it away, but this one had a great flavor to it. You could taste the rice water.
Each bite under the California sun was perfect, but I was full after just two tacos. The flavor was so rich, the broth for dipping was almost like soup. The tacos were well-made, the tortillas perfectly crisp, but it was so hearty for me it was a little too much. It certainly hit every box for what a birria taco should be though.
I also enjoyed a lengua taco, savory but perhaps not the best one I have enjoyed in the Bay Area when we talk about the flavor of the meat itself. However, the freshness was certainly there.
My cousins ordered a ton of seafood, but there was no way I could eat anymore food. Aguachiles El Tamarindo is a solid spot for quesabirria tacos. Make sure you come hungry and you'll leave happy.
Aguachiles El Tamarindo. 3053 International Blvd, Oakland, CA 94601. (510) 500-7552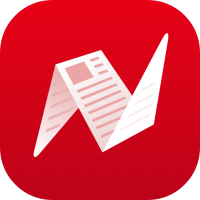 This is original content from NewsBreak's Creator Program. Join today to publish and share your own content.