Willa's Provisions located at 310 North Rome Avenue in Tampa and Santa Teresa 1796 Rum are partnering together to throw a party for National Daiquiri Day on Monday, July 19th. The best bartenders in town will compete from 5 p.m. to 7 p.m. for a chance to win a $500 grand prize.
The competition will be broken into three seperate rounds including Classic Daiquiris, Hotel Nacional & Hemingway Daiquiri, and finally Old Fashioned. All cocktails will be made with Santa Teresa 1796 Rum. Bartenders will be judged according to flavor, washline, and time. They will compete head-to-head, going two at a time until each round is complete.
In the event of a tie, there will be a lightning round determined by the judges at the competition.
Tickets are now available and cost $20 and include two cocktails, snacks and bites, and also live music by DJ Casper, access to Willa's after hours, as well as $15 off your next visit to Willa's Provisions. Parking is free and easy at Willa's with plenty of on-site parking available.
Tickets are non-refundable and sales are final. If the event needs to be rescheduled all sold tickets can be transferred to the new date.
Jennings Cox is believed to have invented the Daiquiri in 1896 after running out of gin for a cocktail party in Cuba after the Spanish-American War, according to the University of Miami Cuban Heritage Collection. Cuba certainly had plenty of lime, sugar, and rum to go around.
According to Meehan's Bartender Manual, "the earliest Daiquiri appears in Jacques Straub's 1914 recipe guide Drinks, although the combination of rum, lime and sugar came long before Western bar guides began documenting these formulas." The Manual goes on to say that "many prefer to shake with a barspoon of superfine sugar instead of syrup, which adds an extra level of complication to one of the canon's most nuanced recipes."
One of the most popular versions of the cocktail is the Hemingway Daiquiri, named after the novelist and writer who adored the drink which included rum, maraschino liqueur, lime juice, and grapefruit juice. It was popularized by El Floridita in Havana during the 1940s.
Enjoy a Daiquiri on July 19th at Willa's Provisions in Tampa and enjoy a cocktail with a rich history behind it.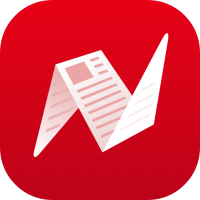 This is original content from NewsBreak's Creator Program. Join today to publish and share your own content.