Sarasota County is reminding all beach-goers this holiday to "pack-in and pack-out" all of the items they bring with them to area beaches, as part of a community-wide effort to keep the shorelines litter-free and to protect the wildlife and beauty of the area.
"Pack-in and pack-out is the concept of making sure that people take whatever they bring onto the beach or into the parks out with them. We don't want people leaving litter, discarded food items, wrappers..things like that out in the beaches or parks, because they have a chance to become to wind-blow litter and they end up in our waterways, in our drainage systems and such.", said Wendi Crisp, Program Coordinator, Keep Sarasota County Beautiful.
"The most common items we see would be food wrappers, we see lots of plastic bottles, plastic bottle tops, cans..probably the biggest most popular item we find is actually cigarette buds and those are some of the smallest things out there."
Sarasota County Parks, Recreation and Natural Resources staff, and volunteers, will be providing yellow trash bags for beach users throughout the holiday through a grant with the Florida Department of Transportation. There are also cigarette disposal stations available for use at county operated beaches.
In addition, temporary signage will be installed on all county-managed beaches and banners will be placed at area beaches to bring attention to the proper disposal of litter.
As part of Sarasota County's standard holiday coverage, additional dumpsters, trash receptacles and trash pick-ups at the parks are scheduled to support the larger crowds July 2 through July 6.
7th Annual Liberty Litter Cleanup on Monday, July 5
For those looking to volunteer and help cleanup litter left behind after the holiday, Keep Sarasota County Beautiful will host their 7th Annual Liberty Litter Cleanup on Monday, July 5. The five-year average for the amount of trash and recyclables collected is roughly 1.5 tons a year. That's a bunch of trash and volunteers are an important part of fighting that.
Cleanup locations will include Blind Pass Beach and Park, Indian Mound, Lido Beach, Lime Lake Park, Newton Estates Park, Nokomis Park, North Jetty Park, Siesta Beach, Ted Sperling Park, and Venice Beach.
Pre-event volunteer registration is required to participate, walk-ups will not be accepted this year. All volunteers must individually register to participate by submitting a unique registration form. Volunteer groups may no longer register as one entry.
All volunteers are encouraged to wear a mask, maintain social distancing, wear provided gloves, and properly wash hands post-event. For more information call 941-861-5000 or register online at scgov.net.
Keep Sarasota County Beautiful was established in 1987 and is an affiliate of Keep America Beautiful Inc., a national, non-profit organization that inspires and educates people to take action every day to improve and beautify their community environment.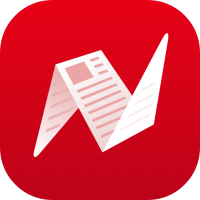 This is original content from NewsBreak's Creator Program. Join today to publish and share your own content.