Hurricane season is here and is every year from June 1st to November 30th. For 2021, a likely range of 13 to 20 named storms has been predicted and we are already on our fifth storm.
"Although NOAA scientists don't expect this season to be as busy as last year, it only takes one storm to devastate a community," said Ben Friedman, acting NOAA administrator. "The forecasters at the National Hurricane Center are well-prepared with significant upgrades to our computer models, emerging observation techniques, and the expertise to deliver the life-saving forecasts that we all depend on during this, and every, hurricane season."
As Tropical Storm Elsa makes its way towards Florida and potentially the west Florida coast including Tampa Bay, being prepared is important. If you're new to Florida or if you've never prepared for a storm before, there are plenty of things you can do to secure your household and protect your family and loved ones from tropical storms and hurricanes.
Here are some tips to help you prepare for hurricane season if you haven't yet:
Prepare a disaster supply kit: Pick up essentials from the store and make sure the current items you might have or not expired. This includes items such as water (one gallon per person per day for several days for both drinking water and sanitation), at least three days worth of non-perishable foods, a flashlight (in case the power goes out), a first-aid kit, spare batteries, a dust mask, pliers or a wrench (to turn off utilities), cell phone chargers and charged backup batteries, a whistle (to signal for help), and more. You can find several guides online but your situation might vary from others.
Be prepared to evacuate: If you are located in a potential evacuation zone, you should be prepared to be evacuated from your home in the event that a serious storm approaches.
Secure your home: In the event of a storm, you should make sure to secure your home and protect it. Cover your windows with wood or shutters if you have them, wood can be purchased at your local hardware store in most cases. Make sure trees and shrubs are kept trimmed and gutters cleaned. Bring in all furniture or items outside that could fly away in a storm. Stay away from windows and doors if the wind becomes strong.
Keep a full tank of gas: Most people will wait until the last-minute to purchase gas during a storm, which could leave you without any fuel so plan ahead. You can use apps like GasBuddy to help you find gas in the event that there is a shortage during a storm.
Take out cash from your bank or ATM: Credit cards or electronic payments ma
y not work in the event that a storm wipes out the local power grid, so take out cash just in case you need it to pay for things like food or gas if a storm hits.
Avoid flooded areas: Do not drive through flooded areas and do not attempt to swim through flooded areas. There may be wild creatures in water such as alligators or snakes present.
If there's an older individual in the house, prepare medication and other necessities in case a storm disrupts access to essentials.
Fill a bathtub with water for washing and flushing only as water treatment could be impacted during a storm.
Make a family plan: Create a plan in case a storm hits. How will you reach your family and who will be the point of contact, write down important numbers and put them on the fridge.
Stay updated: Listen to the radio or tv for the latest updates on the storm. Consider buying a weather radio in case the regular signals go down or your phone dies.
Only you can protect your family and yourself from storms.
Sources: Weather.gov, Ready.gov, CDC.gov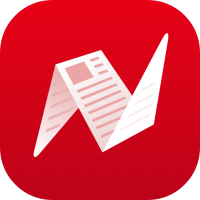 This is original content from NewsBreak's Creator Program. Join today to publish and share your own content.