University of South Florida psychology student and U.S. Army veteran Josh "JB" Burnes is being honored with a 2021 Tillman Scholarship awarded by the Pat Tillman Foundation. Burnes is among a prestigious group of 60 U.S. service members, veterans and military spouses to earn this recognition. He is the only student from a Florida university in this year's class.
Since the first class of Tillman Scholars in 2009, 20 USF students have received the award.
In 2000, he decided to enlist in the Army and remained on active duty for 14 years. Burnes deployed three times to Afghanistan and once to Iraq, serving as a U.S. Army Ranger and then as a Green Beret with Special Forces.
Burnes is currently a senior working toward his bachelor's degree and is a psychophysiology lab research assistant. After completing his undergraduate education, Burnes plans to pursue a doctorate in counseling psychology to research improved treatments for combat and career transitioning veteran
"I'm both humbled and honored to be recognized as a 2021 Tillman Scholar," Burnes said. "As a member of this elite community, I'll continue working to serve others and the community for the better. I believe my experiences will be beneficial in researching veteran mental health."
"Our newest Tillman Scholars join a community committed to leadership through action. Coming out of an unprecedented year, we are excited to welcome these 60 people who have exhibited that leadership throughout their military service," said Dan Futrell, CEO of the Pat Tillman Foundation, and 2011 Tillman Scholar. "
"We look to the Tillman Scholar community to make a future impact greater than the exceptional service they've offered so far, and we're honored to welcome them and support their leadership development."
Burnes hopes to stay at USF for his doctoral program, noting the psychological research being conducted at the university and its proximity to James A. Haley Veterans Hospital. Burnes originally chose USF because the university is consistently recognized as one of the most veteran-friendly schools in the United States.
"We are really excited to have Josh as our 2021 Tillman Scholar. He is an amazing veteran who has served our nation with honor and distinction and he will be a superb representative for USF in the Tillman community. I am looking forward to seeing the great things Josh does with his education," said Larry Braue, director of the USF Office of Veteran Success.
The Tillman Scholars program was founded in 2008 and "supports our nation's active duty service members, veterans and military spouses by investing in education and professional development". They provide academic scholarships, a national network, and professional development opportunities.
Family and friends established the Pat Tillman Foundation following his death in April 2004 while serving with the 75th Ranger Regiment in Afghanistan.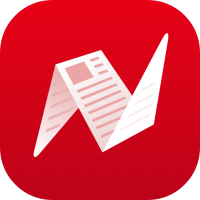 This is original content from NewsBreak's Creator Program. Join today to publish and share your own content.