Crema Gourmet Espresso Bar, known for its Coral Gables, Miami Beach, Downtown Miami, Davie and now Brickell, is expanding it's corporate and its franchise locations. Since its first store opening in South Beach in 2013, Crema Gourmet Espresso Bar has been working to create the best gourmet cafe experience in Miami.
Due to last year's impact on the restaurant industry, many business projects were placed on pause, but owners Sotiropulous and Palioras are excited to welcome new franchise members to the Crema Gourmet Espresso Bar family as the economy recovers and grows.
The goal is to bring its all day breakfast, lunch, and dinner, to over 20+ locations by 2022. New locations are coming soon to Downtown Doral, Hallandale, Pinecrest, Coconut Groove, and more.
"We are so excited to see Crema Gourmet Espresso Bar growing, from one location eight years ago to almost 20 by the end of next year," said Ioannis Sotiropoulos and Efthymios Paliouras, co-owners of Crema Gourmet Espresso Bar.
"We are proud to bring our café to South Florida neighborhoods, where everyone can enjoy All Day, Everyday."
The business offers a unique environment where guests can feel at home any time of the day. The brand's signature saying, "All Day, Everyday" doesn't only apply to its breakfast promotion; it goes "hand-in-hand with guests partaking in its inviting, easygoing ambiance whenever they please."
The Espresso Bar offers a full menu with handcrafted beverages and Instagrammable bistro meals. The café's handcrafted coffee beverages feature Illy coffee branded espresso beans served up by skilled baristas that have been through the Illy Artisti del Gusto training, ensuring consistency and deliciousness with every sip.
For guests more interested in a quick bite, the menu also includes a selection of gourmet salads and bistro sandwiches. Sandwiches include Ham, Turkey, Caprese, Chicken, Tuna Salad, Salmon, Chicken Club, and more. Pastas include Tomato Basil, Chicken Mushroom, and Salmon Pepper. The menu has wide-range of options available for different types of diners and the breakfast menu is huge.
Branden B. says, "I'll take Crema over Starbucks any day of the week. It's a cozy coffee shop that is very peaceful and welcoming..I recommend this coffee shop to anyone that likes good service, a tasteful breakfast, and positive vibes."
This gourmet shop attracts young entrepreneurs in need of a quiet place to work as well as groups of friends and family looking to catch up over a cup of delicious coffee, wine, or a flakey, hot, melt-in-your-mouth chocolate croissant. The ability to enjoy a meal at any time of day is also considered a plus for those who are working or meeting someone, while other cafes close earlier in the day.
Time will tell the growth of this growing coffee chain in South Florida and beyond.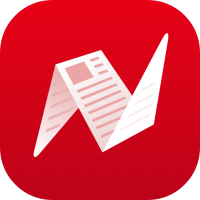 This is original content from NewsBreak's Creator Program. Join today to publish and share your own content.