The historic Tampa Theatre in downtown will showcase the new Bourdain documentary film next month, "RoadRunner: A Film About Anthony Bourdain" by Director Morgan Neville.
The screening will kickoff with a panel of local chefs and mental health advocates on Friday, July 16th. Tickets are now available. The panel will include Jeff Houck, Chef Ferrell Alvarez, Chef Greg Baker, and Michael Bell.
The screening is presented by Newgentek and FusionPrep. "When our friends at Tampa Theatre approached us to sponsor the series it was an easy yes! Not just for our love of Bourdain, but my teams at Newgentek and Fusionprep love the hospitality industry so much. We're looking forward to seeing the film with our teams and hearing from the panel.", says Chon Nguyen Newgentek CEO and Fusionprep CEO and Co-Founder.
Jeff Houck, former food writer at the late Tampa Tribune and a journalist for over 25 years will be on the panel that evening. Houck currently works at Columbia Restaurant Group. He shares, "Bourdain took cameras around the world and used food to pry open the stories of how people lived. I can't wait to see how 'Roadrunner' uses food to finally pry open the story of Bourdain."
Chef Ferrell Alvarez is owner of James-Beard nominated Rooster and the Till and Nebraska Mini-Mart in Seminole Heights, as well as Gallito Taqueria at Sparkman Wharf in Water Street Tampa and part of Proper House Group. He is considered to be a top local chef in the Tampa Area.
Chef Ferrell Alvarez says, "Bourdain was the first person to make me feel that it could be socially acceptable to not only be a chef but to also be true to who I am as a person which now, is not your quintessential businessman. He instilled a sense of confidence in me by just being himself. I met him when I was a young cook during his book tour for the release of A Cook's Tour. He was so raw and real and to me at that time in my career it was a pivotal point of inspiration that further fueled my desire to become a chef one day. Now that I'm being asked to speak on a panel after the premiere of his movie to discuss mental health and other important topics in our industry, it's a true honor."
Chef Greg Baker opened The Refinery with his wife, Michelle, in 2010 in the historic neighborhood of Seminole Heights. His menus incorporated the flavors of the countryside around the globe, mixed with classical French technique - while keeping in mind Florida's rich cultural history. That project eventually led to a restaurant that tackled Florida cracker cuisine called Fodder & Shine. Both restaurants have closed, but Michelle now has an events venue and Baker is retired.
Baker writes, "I was in my mid-thirties when Kitchen Confidential came out and I'd already been working in the restaurant industry for over fifteen years. Reading the book, I was thrilled that someone could relate the stories that many of us of a certain age had lived, the Wild West of restaurant life in the 80s, when restaurants seemed to function only thanks to duct tape, free flowing drugs, and poor life choices. But there was also an intellectualism to it that spoke loudly to me, it wasn't a retelling of glory days or a "you shoulda been there, man!" rehashing. It gave me pause to consider where my life was and where I wanted to go.
As he grew in notoriety and influence, he became an inspiration to me in that there was life after restaurants and that rewriting one's course was possible. His death from suicide was a tragedy that shined a light on the dark corners of the industry that no one likes to talk about.
Unfortunately, it takes a famous person dying from mental illness to get people to recognize that such disorders are very real and potentially very fatal. But, it got more people talking about them, specifically as it applies to the hospitality industry. Mental health awareness in the food world was the cause celebre for a few months, with major publications and news outlets putting together features that furthered the conversation.
I think that now, more than ever, those conversations need to continue and to be amplified for food service workers who have weathered shutdowns, limited openings, and now face full reopenings in a drastically changed world. They've been treated as disposable, then essential, yet not worth a living wage over the last year plus, as if the stress of just being in the business is not enough."
The massive influence of Anthony Bourdain is still felt today and even though he apparently never took a trip to Tampa, it's obvious that people in Tampa feel a connection to the adventurous chef that left us all too early.
Tampa Theatre was built in 1926 and is one of America's most elaborate movie palaces and a beloved community landmark. Tampa's community and history buffs have long rallied around the theatre to keep it alive and support it and the theatre is still standing even after a major pandemic has swept the globe.
Today the theatre is run by the not-for-profit Tampa Theatre Foundation. Members are available and start at $50 and they are always seeking donations, sponsors, and volunteers to help keep history alive in one of the most beautiful landmarks in the City of Tampa.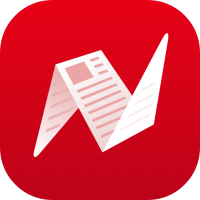 This is original content from NewsBreak's Creator Program. Join today to publish and share your own content.