A law proposed by Orange County Sheriff John Mina in Orlando was withdrawn on Wednesday after receiving initial support from Mayor Jerry Demings in an Op-Ed submitted to the Orlando Sentinel and drawing a widespread community backlash from activists and community members alike. The meeting over the law lasted nearly 11 hours with contentious debate and criticism.
This on the heels of Florida Governor DeSantis launching an attack on protests and "rioters" across the state in general with a flurry of laws passed in the past year by the state Republican Party and executive order after activists for Black Lives Matter spent last summer started marching in the streets after the murder of George Floyd by former Minneapolis police officer and now convicted murderer Derek Chauvin.
The laws passed by the state have drawn a number of lawsuits and challenges into the state by civil rights groups such as the ACLU that Florida taxpayers will now be forced to defend. The groups scream that they are unconstitutional and are litigating in the courts to prove it.
The proposed Orange County law would have kept anyone from picketing and protesting on public property within 150 feet of a person's home. It would not have applied on private property and the ability to protest there would be up to adjacent property owners. The implications of that and the first amendment would certainly be in flux. Apartment complexes would not have been included in the law.
The question, of course, is how this would imply in situations where private property is nestled right next to public property like in downtown Orlando. While laws controlling where activists can protest are not new in general across the country, they have become far more controversial after the flurry of events last year involving police brutality and have drawn legal challenges across the country.
Demings originally wrote to the Sentinel, "Some have argued this effort curtails First Amendment rights. I ask … in what way? As it must, the proposed ordinance allows picketers and protesters alternative public spaces to clearly convey and communicate their message. At the same time, the peace and privacy of the person being targeted and their neighbors are protected while in their home."
It seems Demings had a change of heart after the backlash and lack of support among Orange County commissioners who were thrown off by the sudden law proposal by Sheriff John Mina and did not join the cause.
The Orlando Sentinel Editorial Board also opposed the law and wrote, "The more that governments chip away at the right to protest, the less free we are, regardless of whether those limits are imposed on by local or state authorities."
Demings finished the withdrawal by saying "For another day and time," as the law died a quick death.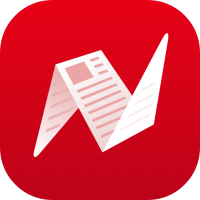 This is original content from NewsBreak's Creator Program. Join today to publish and share your own content.