Tampa has a number of events for Juneteenth happening around town. Juneteenth is now a federal holiday after being signed into law this week by President Joe Biden. It originated in Galveston, Texas, and has been celebrated annually on June 19th in various parts of the United States since 1866.
The City of Tampa observed the event officially for the first time on Friday. 
"We are kings and queens. We've always been kings and queens, but we were never taught that. Education is power," Tampa Bay Juneteenth Coalition President Philetha Tucker-Johnson said.
Here are events happening around Tampa in celebration of Juneteenth 2021:
9 a.m. – East Pasco Juneteenth Community Celebration: East Pasco is hosting their inaugural Juneteenth Celebration. There will be music, food, games and free health screenings available for all who attend this free event. 38122 Martin Luther King Blvd., Dade City, FL 33525
10 a.m. – Juneteenth Laura Street Market: In Plant City the local Black business district was located on Laura Street. The Historical Bing Rooming House, this event's location, is a historic marker and one of the remnants of the local Black business district. Celebrate Juneteenth as organizers reignite the rich American history with today's entrepreneurs showcasing local talent, music, and food. The event is free to all. There will be a live DJ and an opportunity to win up to $250 of free merchandise from event vendors. 205 Allen Street Plant City, FL 33563
10 a.m. – "Oh Freedom!!" 1st Annual Juneteenth Commemoration: Featuring live music from FWD Thinkers, vendors, food, poetry readings, an African drummer and a cultural fashion show by African Extravaganza. There will also be a sidewalk book sale with a variety of books on the African Diaspora. 1463 Tampa Park Plaza Tampa, FL 33602
11 a.m. – Juneteenth Freedom Event: There will be entertainment, food, and lots of shopping! Come out and learn what Juneteenth is all about. Great Art, Soaps, Apparel and so much more. Learn the History of Central Avenue right here in Tampa, as well as Black Wall Street in Tulsa 100 years ago. You don't want to miss this Historical Celebration. 1924 East Comanche Avenue Tampa, FL 33610
11 a.m. – Juneteenth Business Expo 2021: Enjoy an unforgettable experience as successful Black entrepreneurs bringing together other African American businesses to network, sell, and showcase local and global brands. 642 22nd Street South St. Petersburg, FL 33712
12 p.m. – Juneteenth Festival: R.O.C The Block Festivals is hosting the Tampa Bay Juneteenth Festival at Raymond James Stadium! They invite the local and global community to shop products and services, while enjoying a block party atmosphere of live music from DJs, local entertainers, amazing food trucks, and fun for families. Join the MOVEMENT & R.O.C. The Block – Reconditioning Our Community! 4201 NorthDale Mabry Highway Tampa, FL 33607
12 p.m. – Juneteenth Jam – A Celebration of Liberation: Enjoy 25+ vendors, a book bag giveaway, scholarship, ceremony, community fair, and more. 2220 62nd Avenue South, St. Petersburg, FL
1 p.m. – Juneteenth Celebration at Sulphur Springs Museum: Celebration of Juneteenth exhibits on emancipation, the Underground Railroad, Jim Crow, etc. and showing "Black Panther". 1101 East River Cove Street Tampa, FL 33604
3 p.m. – 29th Annual Juneteenth Observance: Join Lakeland Juneteenth and Doris Moore-Bailey on Saturday, June 19th, 2021 at the Coleman-Bush Building from 3 p.m. to 5 p.m. for Lakeland's 29th Annual Juneteenth Observance. 1104 Martin Luther King Jr. Avenue, Lakeland, FL
6:19 p.m. – AfroCAN Fest: Night Garden Experience: Juneteenth commemoration with live entertainment from fashion to Black designers, live art, dining options from various Black culinary artists, DJ by the waterfront, and more. 2629 Bayshore Boulevard, Tampa, FL 33629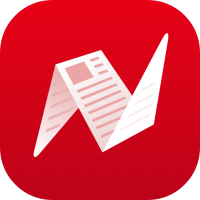 This is original content from NewsBreak's Creator Program. Join today to publish and share your own content.