Tampa has a blossoming coffee scene, you would be hard pressed to find a local coffee shop 5-10 years ago. Recently local coffee shops have been showing up all over town and many have closed since COVID-19 hit. Here are my top 8 coffee shops in Tampa.
The factors used to rate the cafes are quality of coffee, affordability, consistency, atmosphere, and customer service. This is a personal list and your list may differ from my own and that's alright.
Here we go:
#1 - The Lab Tampa - Coffee Shop
Most baristas around town I've talked to and local business people mention The Lab. Local coffee has a community that has built around Zeal Coffee Roasters and The Lab was started as a partnership between Blind Tiger Coffee and Zeal Coffee Roasters. It's obvious that these two ambitious local businesses joining forces would create a great product.
I only visited The Lab for the first time in 2018, but the coffee, conversations, and customer service have always been top notch. The interior is being renovated and worked on, but to be honest - the coffee I have had here makes up for anything in the atmosphere. The friendliness of all the people who stop in also is something to appreciate.
Of all the coffee shops I have visited and constantly visit, The Lab has impressed me the most. It may not have a beautiful courtyard or baristas with bowties, but it captures the essence of what makes a good coffee shop and that makes it the best in my book.
1703 W State St.,Tampa, FL 33606. (813) 451-6662. http://www.zealcoffeeroasters.com/location
#2 - Buddy Brew Coffee - Hyde Park Village
If we're talking atmosphere - Buddy Brew Coffee in Hyde Park Village is a beautiful shop that I love to visit. The coffee I ordered on various visits has been enjoyable. There are plenty of plugs and Wi-Fi if you're spending the day working or have a meeting, although seating is limited.
The coffee selection is also a limited - but to me the atmosphere here makes up for that. Plus there is plenty of parking with the Hyde Park Village garages nearby which can be an issue at numerous shops around town. Buddy Brew has numerous locations around Tampa, but this one is my favorite.
1605 W Snow Ave, Tampa, FL 33606. (813) 575-2739. buddybrew.com/locations/hydepark
L.P.C.X. Café is brought to you by the same people who own the popular Colombian restaurant and late-night eats spot across the street. Many baristas have noted that the coffee pours are great at L.C.P.X. and that they really are trying to show their craft instead of just being a coffee and pastry shop. They closed towards the end of 2019, but recently reopened to the public. Their Instagram is already a sight to see.
6204 N. Armenia Ave, Tampa, FL 33604. (813) 870-6717.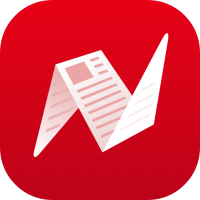 #4 Spaddy's Coffee Co. - Seminole Heights
I met Greg Spaddy in 2017 at the Seminole Heights Japan Fest. The man has always been a friendly neighborhood guy that anyone can converse with. When he opened shop in Seminole Heights in the courtyard next to Red Star Rock Bar, lines of customers were ready for him.
The coffee and tea selection has always been good at Spaddy's and prices are fair. Coffee is sourced from Zeal Coffee Roasters. One of the best things at Spaddy's Coffee Co. is watching the locals stop by and chat about what is happening in the Seminole Heights neighborhood. That's what community is all about and Spaddy is a community player.
The only downside to Spaddy's is that this location is outdoors and prone to the hot Florida weather and rain. Little by little, changes have been made to address this by adding shade and power outdoors. Spaddy has pursued other projects and even another shop in South Tampa.
5206 N Florida Ave, Tampa, FL 33603. (954) 829-2111. spaddyscoffee.com
#5 Ginger Beard Coffee
Ginger Beard Coffee is known as one of the first shops to sell nitro brew coffee in Tampa. Their audience is niche and mainly drawn from locals in Channelside, but I've always enjoyed my experiences at their shop at Grand Central on Kennedy.
The shop regularly partners with other local players such as Bake'n Babes and TeBella and keeps releasing fresh ideas. Plus I love the red ginger beards the owners have. I'd recommend giving Ginger Beard a look - it won't be for everyone, but I love it personally.
1208 E Kennedy Blvd #112, Tampa, FL 33606. (813) 434-0795. Gingerbeardcoffee.com
#6 The Portico Cafe
The Portico is located in Downtown Tampa near the HART bus ramp and thrives on the mission of "rising by helping others." You'll find your more traditional coffee drinks like Cafe con Leche and a variety of lattes as well as breakfast and lunch options. It isn't anything fancy, but there is something nice about enjoying a cup of coffee while helping others.
The staff is very friendly, many of them people who the non-profit has helped to get on their feet, and Portico also works as a cowork space so feel free to plug-in your laptop or have meetings there. Every cup of coffee sold supports their homeless initiatives, including coffee bags so if you cannot make it there, consider buying their coffee bags instead.
1001 N Florida Ave, Tampa, FL 33602. (813) 222-2233. theportico.org/cafe
#7 King State
Long-hailed as the best in the business by hipsters who are nearly everywhere in the coffee scene, King State's espresso is certainly excellent (I'm still partial to Zeal and The Lab myself). You'll see baristas at other coffee shops wearing their shirt even if the coffee shop doesn't sell it.
King State's first shop is much more than that and offers craft beer and food.
I stopped in for breakfast one day and the food wasn't anything to write home about, but the coffee was excellent and the vibe of the cafe was unlike one I've ever been to in Tampa. Lots of windows and a very Florida vibe. The neighborhood is still quite a slum, so go at your own risk in later hours of the day.
The shop is cashless I believe so make sure you have a card with you, if you go.
520 East Floribraska Avenue, Tampa, FL 33603. (813) 221-2100. king-state.com
#8 The Attic Cafe - Downtown Tampa
Coffee shops are a mix of coffee and your experience there. The Attic relies heavily on experience and is more of a mix shop serving a variety of things. The thing not to miss here is the view.
The Attic has a beautiful skyline view of Downtown Tampa that you will not find anywhere else. Visit during sunset and it may be one of the best city views in Tampa.
The coffee is satisfactory - not the best I have had. The staff is much more like what you would find at a local sandwich shop, the baristas do not seem to have the same kind of passion for coffee you'll find at other shops around town. Still - the view at The Attic cannot be beat.
There are also plenty of plugs and Wi-Fi at The Attic. Parking can be a pit of a pain due to the meters in Downtown Tampa.
500 E Kennedy Blvd #400, Tampa, FL 33602. (813) 226-1003. atticcafe.net
What are your favorite coffee shops? Let me know in the comments.
Photo Credit: Burst on Pexels, Janko Ferlic on Pexels