How an interest in mysticism can make life happy is by recognizing its value. The purpose of spiritualism in today's society is to explore avenues to peace and happiness. Sound Simple? It can be. Mysticism is a field of study. Let me not "educate" you further because it's a daily practice. How far you learn about it as you go is the mystical persuasion, the study itself.
We all know the importance of having personal interests, hobbies. Sports, social networking, knitting, television are valid pursuits that shape our life experience. Suppose you take the time to fit those in around family, work, and or covid panic, but there is still something missing. Ever feel that? That's the spiritual hello. Time to advance your time well spent. We're not talking anything deeper here like "inner work" or "spiritual awakening." Let's start at the beginning. Embrace the idea.
For starters, open your mind to the idea that it is possible to have a spiritual connection in your life. With what, you say? With yourself. That's the point. Is this religion? It could be, that would depend on many things. Trying on a spiritual perspective for size doesn't have to be complex.
It gives purpose.
It makes life interesting.
It's a topic that you can't introduce in your life by just searching online. Googling the word "peace" is not going to help you find it. That might put you in a direction but self-discovery is the practice, a different type of adventure that you can even do from your armchair. Or you can take it outside. Self-study may not be for everyone but try not to think of it that way.
Follow me to see more articles like this.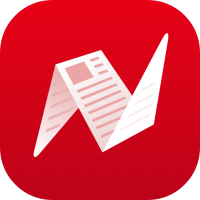 ...
We all have stressors. Some people have health issues, while some have actual problems. Understanding mysticism is not going to make a genie appear and poof that goes away. Nor will it heal you overnight. However, spiritual practice realistically can change your perspective so that a problem is more manageable. Without stress, health can improve. You might feel well enough or confident enough to look outside your box for those opportunities that might pay bills or whatever problem you may have.
So Step One is a mystical step to perception by accepting its existence as fundamental to achieving peace. Within a school of thought, it encompasses many things. Learn to focus and not lament. This repairs logic because it is explainable. Repairing logic is eliminating stress. Again the point is changing the way we think as a moderate step. A bigger step would be adapting it to our point of view, meaning how much it matters. Do you want peace as a momentary goal or something that is natural in your life?
Bringing peace to mind is paramount at any time but especially when in transition and society is in transition now. How do you take your first step then? Let's discover together. Follow or subscribe here for the next part of the series where you can learn how.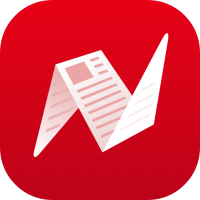 This is original content from NewsBreak's Creator Program. Join today to publish and share your own content.