Need a new space to get your zen on? Well, there are more than a few yoga studios here in Fort Smith, Arkansas. These studios are welcoming places where you can either learn for the first time or continue with your existing yoga flow. You might be surprised that a town as small as Fort Smith has quite the budding Yoga community. We are going to take a look at some of the Yoga studios that make learning the practice a wonderful experience.
Seva Yoga Studios
1200 S Waldron Rd STE 135, Fort Smith, AR 72903
Seva Yoga Studios has two locations in Fort Smith, which makes it great if you are in a pinch and don't feel like traveling. There are non-heated and heated classes depending on which type of yoga is your thing. The traditional Ashtanga/Rocket class is a great starting point for those who want to get into yoga and see what it is all about.
The atmosphere at Seva is very welcoming and the studio is extremely well put together. The staff takes pride in what they teach and there is an abundance of different classes to choose from. Likewise, the studio is open every day of the week and there are always classes scheduled so you'll be able to find one that fits your needs.
Yogaterrium
2712 Grand Ave, Fort Smith, AR 72901
Yogaterrium is another well-known Yoga studio that is based in Fort Smith. When you first pull up to the Yogaterrium you are instantly greeted by a bright and friendly place. The studio is well laid out and there is plenty of room for you to get your class done with fellow yogis. There are several different teachers who all have a specialty when it comes to teaching.
There are several different unique aspects to the studio at Yogaterrium, you can buy new accessories such as high-quality yoga mats and blocks and there are also sound therapy classes as well. The overall design and layout of Yogaterrium will help you to learn the practice of yoga in a comfortable environment.
Mindful Body Massage Therapy and Yoga
5008 S U St STE 207, Fort Smith, AR 72903
Need a full-body makeover? Feeling lethargic like you just don't have the energy to keep going? Well, the Mindful Body Massage Therapy and Yoga studio is the perfect place to get that makeover. The studio is extremely well designed and soothing, in-fact you'll feel a sense of calmness as soon as you walk in the door.
The classes are more focused than a larger yoga studio, and if you are intimidated don't worry because the instructor is super friendly. You aren't going to learn Yoga overnight, but here you will have a fighting chance and enjoy what you are learning. Mindful Body Massage Therapy and Yoga is a wonderful place where you can learn yoga and feel accepted at the same time.
Yoga Is Extremely Beneficial
Learning to do yoga is about more than just wearing some cute tights and making your way to the studio once or twice a week. Yoga has several health benefits that have been proven to rehabilitate even worse injuries and illnesses. Doing yoga will enhance your way of life and make you feel vibrant and youthful once again.
Fort Smith is such a beautiful city that wonderful parks and places that you can take your newfound yoga practice to are abundant. These studios that we visited will help you to learn yoga the right way and enjoy how it feels for the rest of your life.
This is original content from NewsBreak's Creator Program. Join today to publish and share your own content.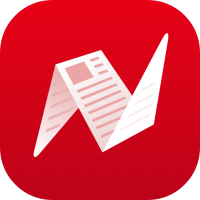 This is original content from NewsBreak's Creator Program. Join today to publish and share your own content.