Steak is one of those foods that you just can't live without, and finding a great steak restaurant isn't as easy of a task as you might be lead to believe. But there are quite a few delicious places where you can find the steak of your liking in Fort Smith. Whether you want it rare, medium-rare, or just about any other combination of the above. I've found that these restaurants know how to fix a steak in a way that makes me keep coming back for more.
Stonehouse Chaffee Crossing
8801 Wells Lake Rd, Fort Smith, AR 72916
Saturday 5–10 PM Sunday Closed Monday Closed Tuesday 5–9 PM Wednesday 5–9 PM Thursday 5–9 PM Friday 5–10 PM
I didn't even know what "rustic chic" was until I got a hold of the Stonehouse Chaffee Crossing. This steak house has some of the most scenic atmospheres with friendly staff and beautifully prepared dishes. I ordered my steak and it came out on a plate with asparagus and lemon with flavors that just went well above my expectations. If you sit outside on the patio on a nice summer night you'll enjoy your stay a lot more.
Doe's Eat Place
422 N 3rd St, Fort Smith, AR 72901
Sunday Closed Monday Closed Tuesday 5–9 PM Wednesday 5–9 PM Thursday 5–9 PM Friday 5–10 PM Saturday 5–10 PM
Just the name of this place alone should make you want a giant delicious steak. Doe's Eat Place is a bit on the pricey side but the quality of the food makes it well worth it. If you want a beautiful place where you can make reservations and have a unique dinner then this is it. The King Cut Porterhouse is an expensive meal but the flavoring is out of this world. The sides are also well proportioned and if you are going to go on a Friday or Saturday it's best to make reservations first.
Fuji Japanese Steakhouse
3600 Massard Rd, Fort Smith, AR 72903
Sunday 11AM–9PM Monday 11AM–2:30PM, 4:30–9PM Tuesday 11AM–2:30PM, 4:30–9PM Wednesday 11AM–2:30PM, 4:30–9PM Thursday 11AM–2:30PM, 4:30–9PM Friday 11AM–2:30PM, 4:30–10PM Saturday 11AM–10PM
Want steak but you can't settle on the choice between sushi or steak? Well, Fuji Japanese Steakhouse has a wonderful selection of both. But aside from the delicious food you also have to take a look at the dining room of this place, it's downright gorgeous. The food is extremely high quality and the sushi is made fresh to order. Few places have the high amount of quality that Fuji Japanese Steakhouse has.
21 West End
21 N 2nd St, Fort Smith, AR 72901
Sunday Closed Monday Closed Tuesday 5–9 PM Wednesday 5–9 PM Thursday 5–9 PM Friday 5–9 PM Saturday 5–9 PM
If you want to leave a good impression on a date then you'll want to step foot in 21 West End. This beautiful restaurant has all kinds of high-end entrees to choose from, but the steak is at the top of the echelon. The prices of this restaurant are well within the means of most patrons, especially considering the high-quality food that you get for the price. Likewise, the menu is also diverse so if you aren't in the mood for steak there are also fish and chicken entrees to choose from.
Benson's Grill
2515 Rogers Ave, Fort Smith, AR 72901
Sunday Open 24 hours Monday Open 24 hours Tuesday 24 hours Wednesday Open 24 hours Thursday Open 24 hours Friday Open 24 hours Saturday Open 24 hours
It should come as no surprise that I am mentioning Benson's Grill on this list of awesome steak spots. In addition to grilling you the steak of your dreams, there is also a great selection of other dishes to choose from. Having the munchies in the middle of the night? Well, Benson's just happens to be open 24 hours and ready to serve just about anyone. The prices are modest for the servings of food that you get and the menu is quite diverse, to say the least.
Follow me to see more articles like this.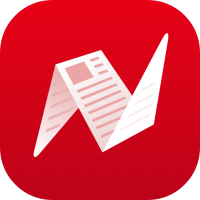 ...
This is original content from NewsBreak's Creator Program. Join today to publish and share your own content.