We live in the south and so finding great barbecue isn't hard to do, but Fort Smith has several iconic bbq spots that you can go to. Fortunately, I found a place in particular that has some of the most succulent and well-flavored barbecues that I have ever had. It's called the Whole Hog Cafe, and if you want to figuratively eat a whole hog this is the place to do it.
So what made me choose the Whole Hog Cafe? Well, I had already eaten at the Rib Room on Garrison Ave, which is delicious by the way. And I wanted to try something different because part of enjoying life is finding new places to experience, right? Then I came across the Whole Hog Cafe and was taken aback by the unique name.
I thought to myself, this place has to be good right? Well, it was and the whole experience was a memorable one. If you aren't familiar with the Whole Hog Cafe you are missing out because the institution was featured on Tasty Treats with Rachel Ray. Of course, fame doesn't always equate to good food, but in the case of the Whole Hog, it does.
There is a reason why Rachel would try this place out of all the other BBQ spots in the Fort. Let's start with the atmosphere, the restaurant is beautifully designed inside with a modern esthetic. This isn't a dark or dingy place, and you aren't going to be sweating bullets as you eat. The dining room is phenomenally clean and the staff is very attentive, you won't be ignored here.
A lot of times I have had bad experiences with big-name restaurants that just don't take customer service seriously. That wasn't the case at the Whole Hog and my ordering experience went very smoothly. Our food was ready in under twenty minutes, piping hot and very fresh I might add. The pulled chicken was so juicy and delicious, and the BBQ sauce was addictive.
The macaroni and cheese were also very fresh, just how you'd expect mom to make it. I'm usually very picky when it comes to Mac-n-cheese but it wasn't a problem here. The food was graciously proportioned for the price (Regular $9.99 | Jumbo $11.25). You can afford to have lunch here and not feel guilty about it because the food is freshly made.
There are also several other menu items which include the BBQ salads, which are more than filling enough. As well as a family platter that comes with just about everything that you'll need for a family dinner. Did I mention that the price is only $23.99? You could eat dried-out fast food or you can just go to the Whole Hog and eat like a Hog!
I could go on and on about how great the Whole Hog Cafe is but you'll have to try it for yourself. The location is easy to find at 6707 PHOENIX AVE. and the hours are TUE - SAT 11 AM - 6 PM. If you still don't feel comfortable dining inside that isn't a problem either, because take-out and catering are available.
As we start to enjoy dining out even more restaurants like the Whole Hog Cafe are a must-visit. There are a lot of great barbecue restaurants in Fort Smith but this one stands out from the crowd. The unique presentation and world-class flavor are two things that attracted my attention.
Even if you don't regularly eat barbecue there is nothing better than stopping by here to have some lunch. The menu is quite varied and no matter what you might have a taste for it will be here. I thoroughly enjoyed the Whole Hog Cafe and I will be coming back here again and again.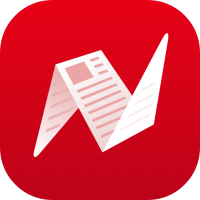 This is original content from NewsBreak's Creator Program. Join today to publish and share your own content.