Zoos have been universally loved by young and old alike for as long as they have been around. Many people have nothing but fond memories of visiting zoos as kids and learning all about the animals housed there. The city of Oakland is lucky enough to boast a spectacular zoo. If you live in the bay area or are planning a trip, then check out the following reasons why you should visit the Oakland Zoo.
Designated Feeding Times: There is nothing more boring than showing up at your favorite animal's exhibit only to learn that it is nap time. The Oakland Zoo posts its public feeding times on their website so you can plan your visit accordingly.
Global Conservation Efforts: Since most zoo visitors are there to admire all the glorious creatures, it may not cross their minds that this is all part of a global conservation effort. The Oakland Zoo is affiliated with a number of organizations to support habitat regeneration, prevent the illegal wildlife trade, and reduce human-wildlife conflict.
Veterinary Medicine: The hospital at the Oakland Zoo is state of the art. It is designed to accommodate all types of beasts from tiny birds to giant grizzly bears. Not only do they do their best to keep the animals in top shape, but they also conduct and share research.
ZooCamps: Whether it is summer break or just a quick break over the Thanksgiving holiday, kids will love spending time at one of the ZooCamps. Those who are not in the bay area can take advantage of these camps virtually as well.
Family Activities: There is nothing wrong with going to the Oakland Zoo alone, but bringing the entire family is always a good time. They offer such events as Brunch for the Wild Bunch, Creek Clean Up, and family concerts. For those who are looking for some adventure, they even have overnight campouts that include plenty of activities and, thankfully, s'mores.
Teen Programs: Who said the little ones should have all the fun? The Oakland Zoo is looking for teen assistants to work as volunteers at their ZooCamps. They also train teens to be Teen Wild Guides. Your teen may even get a chance to assist the keepers while gaining valuable work experience.
School Programs: Most people who grew up in the US can recall the excitement of taking a class field trip to their local zoo. The Oakland Zoo works closely with local school districts to keep that excitement alive.
If none of the above reasons have convinced you to visit the Oakland Zoo, then I have one more for you: animals are awesome. Spending a day outdoors while admiring some furry creatures, rare birds, and cute sea life is sure to put a smile on anyone's face. Whether you are looking for a family activity or just to gaze at all the rare animals who live there, you are in for a great time when you visit the Oakland Zoo.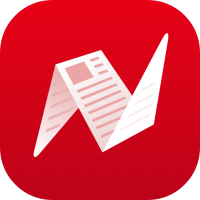 This is original content from NewsBreak's Creator Program. Join today to publish and share your own content.