What exactly is it about zoos that make them a favorite destination of all types of people? Is it the amazing creatures that are so much fun to watch? Is it all that these zoos do for the animal community? Or perhaps it is just the opportunity to hang out with the animals while snacking on a churro? San Francisco boasts an amazing zoo, and it is certainly worth a trip if you are ever in the bay area. It is a spot that can be enjoyed by people of all ages. Read on to learn more about why you should visit the San Francisco Zoo:
Their ambassador is a miniature horse: Move over, Lil Sebastian. The zoo's famous ambassador animal is a miniature horse named Tonka. Visitors to the zoo can join Tonka on his many adventures each month. Since he gets along well with so many animals, it is not uncommon to find him hanging out with his goat and donkey friends.
They offer great camps for kids: Not only do they offer camp and zoo play programs, but they also offer childcare. Kids will enjoy spending their time amongst the animals learning all about the great work that the zoo does for them.
You can participate in the Zoolympics: Do you think you have what it takes to leap like a lemur or sprint like a lion? Test your skills against the animal kingdom and see how you match up. Those who can't make it to the zoo can go online to participate virtually.
It is a place to party: Is there a big celebration in your future? If so, then consider hosting it at the San Francisco Zoo. They do it all from birthdays and weddings to corporate events. Partying amongst the giraffes and alpacas certainly beats a boring reception hall.
They feature great membership opportunities: One trip to the San Francisco Zoo may just not be enough. For those who enjoy making regular visits to the zoo, consider a membership. It includes unlimited admissions and features tons of great discounts.
They do amazing conservation work: The zoo is more than just a place to display animals. The folks over at the San Francisco Zoo also do a great deal to conserve a variety of species. When you visit, check out the amazing work they do to conserve western pond turtles as well as mountain yellow-legged frogs.
It is always a great day to visit: No matter what time of year it is, the zoo is always open. Visitors can stop by and enjoy all the zoo has to offer 365 days a year.
Most of us have plenty of memories of zoo visits from our childhood. Those young and old alike will enjoy a day spent at the San Francisco Zoo with friends and family. Whether you want to learn more about conservation or plan an awesome corporate party, you can do it at the zoo. Check them out online and start planning your next visit.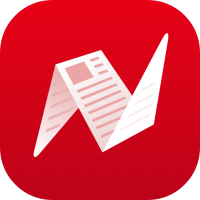 This is original content from NewsBreak's Creator Program. Join today to publish and share your own content.