The tragedy of homelessness is a serious problem for far too many people in the city of San Francisco. With so many people displaced, they are creating encampments throughout the city. These encampments are considered a real threat to both their safety and to public health even without the dangers of COVID-19. However, moving homeless citizens out of these encampments is not really a solution. All this does is move the problem somewhere else rather than getting to the source and making meaningful changes to help those affected.
It is believed that there are over 8000 people in San Francisco who are currently homeless. The city does not have the capacity to house all of them in local shelters. This is a big reason why these encampments are growing all throughout the city. It is not an uncommon sight to see tarps propped up with cones or camping tents lined up in local parking lots. Those who are not able to create any sort of makeshift shelter can sometimes be found sleeping on the sidewalk.
Homeless citizens have resources available to them, but it is not always that easy. The restrictive curfews that the shelters have in place make it tough for those citizens to work late at night. Those that work late into the evening will have to set up shelter if they are not able to make it back to these shelters by 10 pm.
Some may find it easy to place blame. Perhaps if these citizens did not abuse drugs or made an effort to get help for mental illness, then they would not be forced to live outdoors. That kind of thinking is not helpful. Those who are drug addicted or in poor mental health will not be helped when the only solution provided is "Maybe they should not have gotten themselves into this situation in the first place". Unless someone has a time machine, that type of response is not only useless, but it is also just a waste of time.
In order to improve the conditions of homeless citizens in San Francisco, Mayor Breed needs to understand what is causing the problem. A lot of politicians like to blame the cost of housing in this part of the state. However, those living on the street aren't there because they missed a few payments on their $3 million home. The overwhelming majority of those on the street need some sort of treatment. Until the city is realistic about what is the cause of this increase to the homeless population, they will never get it under control. Blaming and displacing the less fortunate will not lead to a meaningful resolution.
As the mayor works to get the homeless problem under control, the city is doing its part to ensure that these encampments are cleaned and maintained. The city intends to invest $7.5million to increase their community ambassador programs. Mayor Breed has her work cut out for her, but the citizens of San Francisco are all in her corner. Let us all hope that her proposed budget is approved, and the city can help those who are in the greatest need.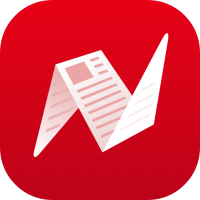 This is original content from NewsBreak's Creator Program. Join today to publish and share your own content.