Though we all knew that California was due for a horrible fire season, the Dixie Fire's rapid growth has shown that it is far worse than anyone could have imagined. The Dixie Fire is now officially the largest fire burning in the United States. It has led to evacuations and has devastated the small towns in the area. The surrounding counties are currently covered in smoke-filled skies.
The Dixie Fire has officially consumed over 676 square miles of the state. That makes it more than three times the size of the city of San Francisco. As it continues to consume so much of the land that is in its path, it is wreaking absolute havoc on the air quality in Northern California. It is reaching as far as Butte County with the air quality is at its worst in the morning.
If you happen to live in the area, be sure to keep yourself updated on what your local fire departments is doing to keep the Dixie Fire from doing additional damage. Residents are encouraged to go online to check out CAL FIRE's Incident Report to stay on top of all the latest updates. That site will also provide details about other fires burning throughout the state of California.
No one wants to have to consider any of the following, but it is imperative to have a plan in place in case your area is evacuated. Since these types of things happen at a moment's notice, you will want to be sure that you and all the members of your household are ready to go at the drop of a hat. Have a plan in place so that you are not left scrambling with too little time to gather your belongings and hit the road.
It is also important to make sure you have all the needed emergency items at home. If you have not already, consider compiling an emergency fire hit. You will want to have a kit on hand that contains all of the following:
N95 masks or face coverings
A map with no less than two evacuation routes
Enough non-perishable foods to last at least three days
One gallon of water for each person in your home
Clean clothes
Credit cards, cash, or checks
A well-stocked first aid kit
Flashlight and extra batteries
Radio
Sanitary and personal care items such as contact solution
Important documents
Food and water for any pets traveling with you
Chargers
If time permits, consider bringing any valuables that travel well along with other priceless items such as family photos. Instead of bringing an entire computer, export all important documents to a flash drive.
I truly hope that no one reading this will need to be this prepared. However, it is better to be prepared for the worst than to have the worst come to your door forcing you out of your home unprepared. Please stay safe out there. Though the loss of a home and belongings is something I would not wish on anyone, it is nothing compared to the loss of your life.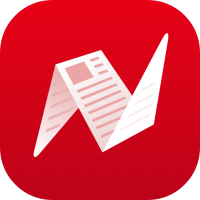 This is original content from NewsBreak's Creator Program. Join today to publish and share your own content.