New York City has so much to offer its vast number of visitors. There are tons of historical spots to visit, plenty of architectural landmarks to admire, and of course, a diverse mix of restaurants. Their culinary scene ranges from the high-end spots that require a reservation, a three-month wait, and a notarized letter from the mayor before you can expect to dine there. The good news is that the city is also know for its street food. Plenty of New Yorkers stop by their favorite hot dog or shawarma spots as part of their daily routine. When it comes to a street food favorite, the taco, they have plenty of wonderful spots to choose from as well. The next time you are visiting the city that doesn't sleep, be sure to stop by one of my favorite taco restaurants in New York.
Thanks to its multiple locations around the city, you are never far from Los Tacos No. 1. You can't go wrong with their adobada taco. Featuring marinated pork, this tender meat has just the right amount of tangy spice. But if you need more spice, Los Tacos No. 1 has your back with their extra spicy sauce. If you have any vegetarian friends who want to enjoy their tacos, they have some amazing nopal tacos. These meat-free offerings are made from grilled prickly pear cactus. It may sound intimidating but it's actually really good. Be sure to order the chips and guacamole as a side item to share. I would also encourage you to ditch the boring old sodas in favor of one of their refreshing aguas frescas.
What I recommend: adobada tacos
Location: 117 E 7th St New York, NY 10009
Inspired by the tacos served along those warm Mexican beaches, Tacombi has been serving up the goods in New York since 2005. For some truly authentic Mexican flavor, I go with their carne asada tacos. Their marinated grilled sirloin packs just the right amount of citrus punch. If you are looking for a vegetarian option, their black bean and sweet potato tacos are a tasty, spicy option. They make their own aguas frescas in-house daily. Try the agua de sandia for a refreshing watermelon treat on a warm day.
What I recommend: carne asada tacos
Location: 267 Elizabeth St New York, NY 10012
With so many tacos to choose from, it is definitely tough to pick a favorite. That makes the three-taco platter at Breakroom a great choice. The carnitas taco is always a classic. The shredded pork with cilantro and onions is the quintessential street taco offering. They also offer a tempura fish taco with crispy cabbage and pickled onions. For a little bit of East Coast fusion, try the cheesesteak tacos. If you happen to be dining with someone who is not a fan of tacos, I suggest the elote corn cup for an authentic street food experience.
Though you may be tempted to grab a bite from the first street vendor you pass, I highly recommend you give one of the above taco spots a try even if it means going out of your way to do so. Though they are a great distance from the streets of Mexico, it is very likely that your tastebuds will be unable to detect the difference.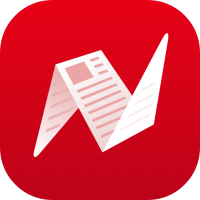 This is original content from NewsBreak's Creator Program. Join today to publish and share your own content.