New York City is this country's original melting pot. For ages, people from other countries made their way to the United States, and many of them landed in New York as they passed through Ellis Island. It is thanks to that process that New York is one of the most diverse cities on the planet. And, like with any city that has such a rich mix of cultures and backgrounds, foodies are the ones who benefit. There are plenty of Asian and European influenced spots in the city, but don't sleep on all those great options from South of our border. New York City has some amazing Mexican food options that are worth a try during your next visit to the Big Apple. If you have a trip to the East Coast planned in the near future, then check out my favorite Mexican restaurants in New York.
Serving up the goods in New York since 2012, Casa Enrique is the proud owner of a Michelin star. If you're not familiar with Michelin star restaurants, it means they're rated as one of the top restaurants and it is the "hallmark of culinary excellence"(finedininglovers.com). When you dine there, be sure to start your meal off with an order of their albondigas en chipotle. These savory beef meatballs are great for sharing or if you can finish it all, go for it because they are delicious. For my main dish, I like their branzino al pastor. This grilled fish is marinated in just the right amount of pineapple sweetness so it is a fine balance between sweet and savory. On a warm day, I encourage you to wash your meal down with a cold strawberry mojito or one of their specialty margaritas because when you're at a Mexican restaurant, it just hits the spot.
What I recommend: albondigas en chipotle
Location: 5-48 49th Ave Long Island City, NY 11101
Located within walking distance of just about every popular tourist attraction that NYC has to offer, Toloache 50 is named after a Mexican flowering plant. They are open for brunch, lunch, and dinner. If you get there early enough, treat yourself to their pan dulce de leche. This is a banana French toast with a sweet drizzle of caramel. When I visit for dinner, I enjoy their lechon prensado. It is a pork dish that features a wonderful hazelnut mole. If you have the chance, get an order of guacamole on the side and enjoy it with some chips. Their ingredients in the guacamole is something different and I take some to go every time. They also have an impressive margarita menu, so be sure to ask your server to recommend a favorite.
What I recommend: lechon prensado
Location: 251 West 50th St New York, NY 10012
With multiple locations through the city, Rosa Mexicano has been serving up its amazing fare since 1984. As a starter, I recommend ordering the empanadas de pollo con chorizo. These stuffed pockets are perfect to share with the whole group. For a main dish, try their enchiladas de mole poblano. These chicken enchiladas feature a traditional sauce and are topped with cilantro and onion. Though it won't be easy, try to save room for dessert. You will not want to miss out on their traditional tres leches cake that is topped with coconut and fresh berries.
What I recommend: empanadas are really good here
Location: 9 E 18th St New York, NY 10003
Though there are plenty of quick and affordable spots to grab either a hot dog or a slice when in New York City, I encourage you to treat yourself to one of these amazing Mexican joints on your next visit. Any restaurant that can make in there can, as the song goes, make it anywhere. Try not to fill up on too much pizza as they serve up a sweet and creamy spumoni that you must try when you visit. If you didn't fill up on their savory offerings, then treat yourself to their Japanese pumpkin cakes. These treats are filled with sweet red bean paste and are a great way to top off a meal.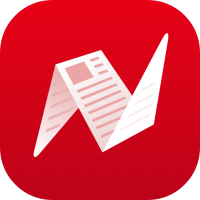 This is original content from NewsBreak's Creator Program. Join today to publish and share your own content.