New York City is one of the best places to visit in America and besides the Big Apple where everyone goes to sightsee, one thing you must do is try the food in New York. Over the years, New York has become so diverse, especially when it came to food. I lived in New York for a while and just walking down the street, you could get any cuisin from Thai to burgers to pizzas to Italian. New York is definitely known for their pizzas and the lines are always out the door but if you're in the mood for some good old fashioned Chinese food, I am here to talk about which places are the best to visit when in New York.
Roaming the streets of New York and looking for a Chinese restaurant because I had cravings for some dumplings was no easy task. There's hundreds of restaurants on every corner but luckily a few local friends recommended I try Joe's Shanghai and I'm glad I did. The restaurant was basically dumpling galore and everyone in there were slurping on different kinds of dumplings. You have pork dumplings, crab dumplings, and even a combination of the two. Definitely come check out the soup dumplings if you get the chance. Besides the dumplings, we ordered some staples like egg and shrimp fried rice and also lo mein. Both of which were fantastic and satisfied our cravings for the night. I heard you. can purchase their frozen dumplings off the bat so you can go home and heat them up and enjoy it privately. Luckily I lived nearby so I didn't have to do that but I would love to ship some of their frozen dumplings back home. Overall, Joe's Shanghai is a crowd pleaser and we always see a line out the door for a table here.
What I recommend: all of their dumplings and some fried rice
Location: 46 Bowery St New York, NY 10013
Nyonya is an amazing restaurant that's a fusion of Chinese and Malaysian food. They serve the typical Chinese food like fried rice and flat egg noodles but what I love about this place is I can have my typical Chinese food with Roti on the side. Another famous and popular dish is Hainanese chicken, which is a Southeast Asian dish where they poach a chicken a certain way and it's normally served with seasoned rice, accompanied by chili sauce and other cucumber sides. On the side of these delicious dishes, I get a bowl of curry chicken to go along with everything else I'm eating. I definitely recommend this place during the winter because their hot soups hit the spot when it's freezing and it gets insanely cold.
What I recommend: try mixing Chinese dishes with Malaysian dishes
Location: 199 Grand St New York, NY 10013
Cafe China is one of those restaurants where you pass by it all the time and never bother to walk in until one day you give it a try and it ends up being delicious! I come here mostly in the winter because it's a Szechuan spot, meaning most of their dishes are probably going to have you reaching for the water, or milk if you bring any. It definitely numbs your mouth but in a good way. Anyone who has had Szechuan knows what feeling I'm talking about and if you don't, try this cuisine one time and tell me it isn't one of the best. If you're not a fan of spicy, then I don't suggest you come here! Kung Pao chicken made with chilies are an amazing dish here. You take regular Kung Pao Chicken, and spice it up by 50 levels. Nose running, watery eyes, reaching for the tissues, great reactions to Szechuan food.
What I recommend: kung pao chicken, dan dan noodles, tea smoked duck
Location: 13 E 37th St New York, NY 10016
I may be bias towards Chinese food because I grew up eating Chinese food but it also makes me the best person to try all these Chinese restaurants since I have a certain standard. The three I've picked out are some of my favorites and they have never disappointed me. Eating in the restaurant or taking it back to my apartment, either way the quality doesn't change. I can't wait to share more of my favorite restaurants in New York.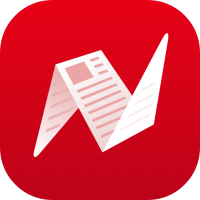 This is original content from NewsBreak's Creator Program. Join today to publish and share your own content.