Being from the Bay Area in California, I am not exposed to that many BBQ spots in the area and when I am, they're only mediocre. I used to think the BBQ was okay tasting until I visited Houston and realized that if you haven't had BBQ in Houston, then you are surely missing out. As I keep exploring Houston, I will continue to find new and better places to eat at but first, I will talk about all the great BBQ restaurants I have discovered.
When I was first introduced to the Pit Room, I had high expectations because everyone in my circle were talking about how it's amazing BBQ ribs and I would not be able to stop at just one. Turns out, they were right! The are some of the best briskets and ribs I have ever had. Not only are they juicy and full of flavor, but the meat is so tender it slides right off. That's the kind of ribs I love to eat. And what's even better about this place is that the portions are enormous. My family and I got 4 servings of ribs but we were only able to eat a third of it because of how much they give you. The price is on point while the portion is definitely worth it. One thing I have to point out is their pulled pork must be made of heaven because it is delicious. Most pulled pork I've had at BBQ joints get stuck to your teeth or the roof of your mouth but these? These are incredibly tender.
What I recommend: brisket, ribs, and pulled pork
Location: 1201 Richmond Ave Houston, TX 77006
Killen's Barbecue has got to be one of the tastiest beef ribs I've ever had and what I love especially about these beef ribs are that they're full of fatty meats. Some might complain how there's a bit too much fat on their meats but I actually enjoy it. It's not a lot because majority of the ribs are lean meat but a bit of fat makes it tastes better. My favorite part of this restaurant is that they sell the best pulled pork sandwiches ever. I'm not sure if it's just the BBQ restaurants in Texas but every restaurant I go to, their portions are enormous. Overall, this BBQ restaurant is another gem I would recommend to anybody who comes by Houston. Delicious ribs, great price, and huge portions what more could you ask for at a BBQ restaurant?
What I recommend: Pulled pork sandwiches are the best here
Location: 3613 E Broadway Pearland, TX 77581
The last barbecue joint I tried that week was the Pinkerton's Barbecue, which a lot of locals say it's comparable to Killen's Barbecue. What I love about this place is that everything you order is packed neatly into a box for you to take to go. But something different here are the sausages. Big, meaty, and could be spicy if you request it. I always get a box of cheesy rice, pork ribs, jalepeno cheese sausage, mac n cheese, and prime brisket. This combo is heavenly and I can never get enough of it. If I could, this would be my meal every day because it is amazing!
What I recommend: a box of everything including mac n cheese and a lot of meat
Location: 1504 Airline Dr Houston, TX 77009
What can I say, Houston is the land of barbecue to me and I can never get enough. I want to live in Houston for a few years and eat as much barbecue as I possibly can. There's so many other delicious cuisines in Houston but if you come to Houston and not try out their barbecue then you're definitely not living life to your fullest!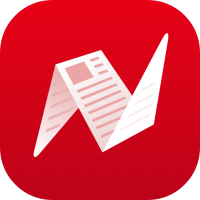 This is original content from NewsBreak's Creator Program. Join today to publish and share your own content.