When we come to Texas, we often times come for the best BBQ ribs in the nation. But sometimes, we want to try other cuisines around the area and one cuisine I've found to be pretty good here in Houston is Mexican food. I've tried a bunch of Mexican food here from Tex-Mex to authentic and they're both amazing. If you have a chance to visit, make sure you grab a burrito or some tacos from these few places I've decided to write about.
The Original Ninfa's on Navigation
One of my favorite go-to spots in Houston for Mexican food is Original Ninfa's on Navigation Boulevard. It's definitely not where you would go for authentic Mexican food but more of Tex-Mex and it's one of the best I have ever had. When I come here, I get the Del Mar enchiladas with crab and shrimp mixed with cheese. On the side, I ordered their fried oysters and it was amazing. Every bite was crunchy and chewy and cooked perfectly. The drinks here are also very refreshing and complement their dishes very well.
What I recommend: Fajitas are amazing but I love their Del Mar enchiladas
Location: 2704 Navigation Blvd Houston, TX 77003
Sometimes, in the morning you might feel like eating Mexican food and when I do, I love coming to Hugo's for a delicious meal. It's the perfect spot for brunch and their omlettes are spectacular. For lunch, I enjoy munching on their lobster tacos because their lobsters are seasoned with cajun and taco seasoning. If you have a chance to spend a little more, try their clams because they're really fresh. If you get there early before dinner rush, you can catch their happy hour, which serves amazing dishes like ceviche and their various tacos including fish, pulled pork, and steak! All three are so good I can't choose a favorite. The fish was fresh, the pulled pork was fatty, and the steak was cooked medium rare and perfect for taco night.
What I recommend: lobster tacos and happy hour menu items
Location: 1600 Westheimer Rd Houston, TX 77006
Caracol is such a cute but tasty restaurant to dine in during the week. I've come here numerous times and when I do, I opt in for their amazing seafood appetizers. Their scallops, oysters, and oyster shooters are the best if you're comfortable with eating raw. Bite sized appetizers for everyone in your group while also enjoying some of their famous cocktails. If you're feeling adventurous, try their frog legs which to me it tastes like chicken but with a lot more bones. I've tried their award winning duck and the plating is gorgeous with delicious sides like ceviche to pair up. If you're looking for comfort food, come to Caracol for some delicious Mexican cuisine. They have everything from tacos to fancy seafood. When I want good Mexican food but I'm also feeling a bit fancy, I come here with the family.
What I recommend: Their seafood appetizers are so good
Location: 2200 Post Oak Blvd Ste 160 Houston, TX 77056
Between the amazing tacos and burritos from Tex-Mex restaurants, and fancy Mexican food from Caracol, I can't seem to decide what I like more. But if I want regular authentic Mexican food, I might go to local taco trucks. The Mexican places I've been definitely has a Mexican vibe to it but they're also fused with American culture. They mix their sauces in with grilled and fried seafood which is very interesting but it's definitely not what I'm used to back in California. Overall, great experiences all over.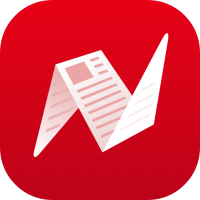 This is original content from NewsBreak's Creator Program. Join today to publish and share your own content.