San Diego is a great vacation destination for anyone who enjoys spending time outdoors. They offer some wonderful parks and beaches that attract tourists all year-round thanks to its wonderful weather. Its world-famous zoos and aquariums make this a great travel spot for those animal lovers in your life, but it also has plenty of options for those seeking an adrenaline rush. On your next trip to this Southern California gem, you will want to make sure to take in all that the city has to offer. Keep reading to learn more about what to do while visiting San Diego.
This public beach is tucked away between beautiful San Diego's sandstone cliffs. It is a great spot for swimming, snorkeling, and scuba diving. The beautiful water is known for having up to 30 feet of visibility for those who enjoy a little underwater exploration. Those who prefer to remain on land to take in the sights will enjoy their quaint picnic area. Come early as this small beach cove can get packed pretty quickly. This beach is another staple of San Diego and it is so beautiful to come during the summer. It gets hot but it's gorgeous here and is very worth the drive.
Location: 1100 Coast Blvd La Jolla, CA 92037
If you like a large dose of adventure with your travel, then I insist that you check out Torrey Pines Gliderport for hang gliding and paragliding. This was probably one of the scariest experiences of my life but it was so fun and exciting that I would love to come back and go again. The iconic spot has been in the flying business since the 1920s. It is the spot where Charles Lindbergh set the first gliding distance record back in the 1930s. They offer flight lessons, tandem flight options, and even certifications. Starting at $175 for tandem rides, it is a great place for those adrenaline junkies who would rather fly over the local beaches instead of sunbathe on them.
Location: 2800 Torrey Pines Scenic Dr La Jolla, CA 92037
This gorgeous 68-acre parks features some of the best views of the Pacific Ocean. It includes breathtaking arches and sea caves for exploring. You may even be lucky enough to catch a glimpse of some California gray whales during their annual migration from the Bering Strait to Baja. It is no wonder why these cliffs are often the spot for special events such as weddings and prom pictures It really is stunning to no comparison. It is also a local conservation area, so keep your eye out for a glimpse of San Diego's wildlife.
Location: 1253 Sunset Cliffs Blvd San Diego, CA 92107
Fans of octopus, turtles, and other underwater creatures must make time for a stop at Birch Aquarium at Scripps Institute of Oceanography. They offer a variety of both indoor and outdoor activities. Kids and adults alike will enjoy their giant kelp forest and seahorse display. The more adventurous types will enjoy the opportunity to come face-to-face with leopard sharks at their outdoor Shark Shores exhibit. Tickets start at $19.50 making it an affordable option for families.
Location: 2300 Expedition Way Scripps Institution of Oceanography La Jolla, CA 92037
San Diego has so much to offer no matter what you are into. There are so many opportunities to admire the sea life and spectacular scenic views. This city offers something for kids, families, and seekers of adventure. If San Diego was not on your list for your next beach town getaway, then I hope I have done my part to persuade you otherwise.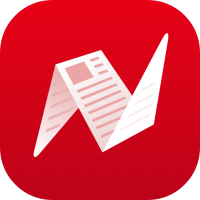 This is original content from NewsBreak's Creator Program. Join today to publish and share your own content.