When it comes to the state of California, it seems that Los Angeles and the Bay Area seem to get most of the tourist love. I am hoping to do my part to change that. If you are planning a trip to the Golden State, do not sleep on a stop in San Diego. It has great beaches, amazing restaurants, and some of the best weather you could ever hope to experience. There is so much to do in San Diego that you may struggle to narrow down just exactly how to spend your time. That is where I come in. Read on to learn more about what to do while visiting San Diego.
This 1200-acre park boasts some of the best views and scenery in all of Southern California. This cultural icon features 16 museums, plenty of trails, and a number of performing arts venues. Nature lovers will enjoy the experience of strolling through its many lovely gardens. There are plenty of ways to explore, so check ahead of time to see what types of events are going on. Bring the kids as there will be plenty of adventure for them as well.
Location: 1549 El Prado San Diego, CA 92101
It does not get more San Diego than walking along Mission Beach at sunset while snacking on some of the awesome fare from the local taco shops. It is the perfect spot for those who are interested in nothing more than spending a day on the sand. It features rides and roller coasters making it another family-friendly destination. If longs walks are not your cup of tea, then check out their bike and scooter rental options. But honestly, this beach is such a nice and clean place to just be under the sun while cooling off during the hot summer. San Diego does get quite hot and this is the place to cool off.
Location: 3000 Mission Blvd San Diego, CA 92109
The iconic San Diego Zoo is more than just a place to check out adorable creatures from all over the world. It is a massive conservation effort that does its part to educate all who come through its doors on its mission of helping all the world's wildlife survive and thrive. Though it is enough to just check out all the animal exhibits, you will probably learn a thing or two on your visit. People are always coming to San Diego for the beaches and amazing Mexican food but the San Diego Zoo is very popular amongst everyone. Tickets start at $52 for kids and $62 for adults and include a guided bus tour.
Location: 2920 Zoo Dr San Diego, CA 92101
If you enjoy spending your dollars locally when traveling, then you will enjoy shopping at Seaport Village. This seaside shopping village has eclectic stores, great ice cream, and plenty of free stuff to do. The kids will enjoy the free story time at Geppetto's. The bigger kids will have a ball at one of their outdoor concerts. It is a great spot for the whole family to eat, play, and shop. Another great spot for everyone to take pictures.
Location: 849 W Harbor Dr San Diego, CA 92101
Any time of year is a good time of year for visiting San Diego. It is a wonderful spot for a family trip, an outing with friends, or a weekend couple's getaway. With plenty to do and see, there is no end to the ways you can spend your time in this great town.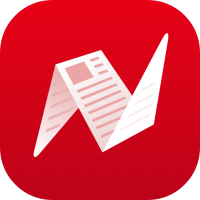 This is original content from NewsBreak's Creator Program. Join today to publish and share your own content.