Anyone who is looking to escape the summer heat to experience some cool bay breezes must consider a trip to San Francisco. This city by the bay is cool and breezy all year long, and it has so much to offer. It is no wonder why tourists from all over the globe can be found visiting San Francisco year-round. If you are planning a trip to the area and are not sure how to spend your time, I have done my best to narrow down a few of the must-see spots. Read on to learn more about what to do when visiting San Francisco.
California Academy of Sciences
This spectacular museum truly does a have it all under one roof. It features an aquarium, planetarium, and natural history museum just to name a few. They even offer a night life exhibit for the 21 and older crowd. It gives guests access to their awesome exhibits as well as its famous Shake House. The Shake House explores the bay area's sometimes infamous tectonic plate movement and other effects of earthquakes. Fear not, however, as this earthquake demo is designed to do no damage to the room or the guests. If you did not rent a car on your trip, this spot is easy to get to thanks to the local MUNI system. Growing up, I loved coming to this museum because it was very interactive and always had so much to do whether it was with your kids or adults. Definitely a staple of San Francisco.
What I recommend: Thursdays are for 21+ where you can explore the museum with alcohol
Location: 55 Music Concourse Dr San Francisco, CA 94118
If there is one iconic image that represents the city of San Francisco, it is the Golden Gate Bridge. This engineering marvel took four years to build and was completed in 1937 to connect San Francisco to Marin. The bridge is one mile long and is just a stunning sight to behold. You can take boat a ride to sail underneath the bridge, or you can head out by foot to take a walk along its pedestrian path. It is also a popular spot for cyclists. Every time I come to the Golden Gate Bridge, I rent out a bike from Fisherman's Wharf and it's about a 30 minute bike ride to get to the bridge. Best way to explore in my opinion. Be sure to dress warmly as it can get pretty cold and windy up there. Fear not, however, as this bridge was built to withstand those tough winds.
Location: San Francisco, CA 94129
If venturing across the Golden Gate Bridge is not your cup of tea, then check out Golden Gate Park. While staying a little closer to sea level, you can ride a segway, visit the Japanese Tea Garden, or have a picnic. The Park features horseshoe pits, biking trails, and plenty of gorgeous flowers. Plan ahead to participate in one the park's many events. They include roller disco parties for the skaters in your crew as well as youth athletic camps. They even offer relaxing meditations sessions. Whether you are looking to chill out or work up a sweat, there will be something for you to do here at Golden Gate Park.
Location: 501 Stanyan St San Francisco, CA 94117
Though San Francisco is a great spot for amazing foods and famous sweets, it really encourages its visitors to experience the outdoors and learn a thing or two while doing it. No matter what your budget, you will find plenty of ways to spend your time when you visit.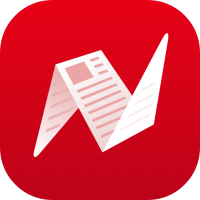 This is original content from NewsBreak's Creator Program. Join today to publish and share your own content.