A trip to the Hawaiian Islands is on many people's bucket lists for a reason. The island is the perfect spot to visit if you are looking for either lots of activity or just plenty of time to kick back and relax. No matter what type of leisure you are looking for, you will find it Honolulu. With its great restaurants, beautiful beaches, and amazing views, it really is the total package when it comes to vacations. It is as close as you can get to international travel but without the need for a passport. If you are looking for ways to spend your time on your trip, then read on to learn more about what to do when visiting Honolulu.
If you enjoy breathtaking views, then you will love Manoa Falls. This 150-foot waterfall is located along a gorgeous hiking trail. The round trip trail stretches about 1.6 miles. It is the perfect way to burn a few of those well-earned calories while admiring the unique scenery and wildlife. The spot is not known for swimming, however, due to the possibility of infection from the pools below. Use caution when visiting as the area receives lots of rainfall. Come here for the Instagram posts and the breathtaking views.
Location: Pearl City, HI 96701
Those history fans in your crew will enjoy taking a trip to Iolani Palace. This royal sight was the official home of King Kamehameha III and other Hawaiian royalty in the 1800s. It features a throne room, music room, and even an imprisonment room. A tour of the scenic grounds is a great way to learn a little bit about the history of the islands. My first tour here was such a blast because there were so many historians wanting to take pictures and teach all the tourists about this palace. Be sure to make time to check out this National Historic Landmark and only official palace in the United States.
Location: 364 S King St Honolulu, HI 96813
Most people on planet Earth would like to have the opportunity to swim with dolphins at least once in their life. Dolphin Quest Oahu is a great spot to make that happen. They offer 15 minutes to one-hour sessions for visitors ages five and up. They even offer experiences for the whole family. This was probably my favorite part of Dolphin Quest. They bring the whole family in while a bunch of dolphins dance around you or let the little ones ride them and swim together. It really is a wonderful experience for the whole family. While you are there, you may just learn a thing or two about dolphin training and care making this a great spot to take the kids.
Location: 5000 Kahala Ave Honolulu, HI 96816
This famous and popular beach is exactly what you would expect when you think of Hawaii. It lays right next to the big city buildings of Honolulu with a great view of Diamond Head. Along the beach are plenty of hotels and restaurants which are easily accessible by foot. If you want nothing more than to spend an afternoon on the sand, then Waikiki Beach is the best spot to do just that.
Location: Honolulu, HI 96815
Now that you have learned a few of the best spots to visit in Honolulu, it is time to start planning your trip. You will find plenty to do no matter what your pleasure. The hiking, beaches, history, and adventures await, so make sure to plan enough time for all of them.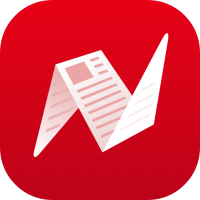 This is original content from NewsBreak's Creator Program. Join today to publish and share your own content.