Making just one list of all the great things to do when in San Francisco was no easy undertaking. There are so many options for tourists that I had to publish a few lists just to make sure that I listed all of the best spots. The city offers so many options for eating, playing, and shopping. It is really tough to have a bad time when strolling through the city by the bay. Though I have done my best to provide the cream of the crop when it comes to the must-see attractions, I still have a few more to share. Read on to learn more about what to do when visiting San Francisco.
There are shopping malls, and then there is Union Square. This is not your ordinary spot to shop. This open-air mall is not just a great place to spend some money. It is a great place to window shop and take a nice stroll. Union Square has all the high-end brands next to some top-notch dining options. It also features a few art galleries and entertainment venues. When people come to visit the bay area, they always try to make a trip out to Union Square. The tour buses that go around the city all start at Union Square as well. Check out their website ahead of time to see what events are on the calendar. You may be treated to live music or folk dancing.
Location: 323 Geary St Ste 203 San Francisco, CA 94101
The beautiful redwood forests of California must be quite the attraction if they are worthy of being included in the lyrics of "This Land is Your Land". The massive redwoods are truly a sight to behold. This certainly needs to be on the bucket list of any nature lover out there. It is quite the popular spot, so reservations are required. You may get lucky and just walk around the area. Make sure to plan ahead for the chance to take in the beauty of this glorious national park. It is busiest during the summer months, so consider a visit to Muir Woods during the slower months of the year. Be sure to bring a jacket because it's basically like walking through a forest of Redwoods and there's some wind.
Location: 1 Muir Woods Rd Mill Valley, CA 94941
Another national park that is worth the trip is Lands End Lookout. Located just Northwest of the Golden Gate Bridge, each twist and turn of the trail has a view that is more beautiful than the last. It features shady trees and rocky cliffs as well as a spectacular view of the famed bridge. History buffs will want to make sure to check out the World War II cruiser USS San Francisco. You may also be lucky enough to spot some of the local wildlife. If you check out the photo above, all the hikers come here just for this picture. We aren't sure who made this design with just rocks or how it continues to stay in this perfect shape, but we all love taking pictures with it. Lands End is a great place to relax and take in all the beauty of the bay area.
Location: Seal Rock Dr & El Camino Del Mar San Francisco, CA 94101
I would like to say that this list concludes all that there is to do in San Francisco, but the truth is this may just be the beginning. With all that there is to do in the city, it is no wonder why all tourists from international travelers to local families choose San Francisco as a vacation destination. I hope you get the chance to take it all in when you visit.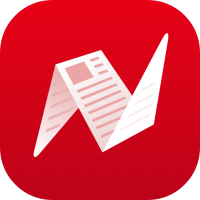 This is original content from NewsBreak's Creator Program. Join today to publish and share your own content.