Though a good trip to any island should involve its fair share of beach time, the city of Honolulu has much more to offer outside of just that. When you visit, you will want to take in as much of the food, animals, and culture as you can. There are many ways to experience this island, and I have listed a few of my favorites to help you plan your trip. Keep reading to learn more about what to do in Honolulu.
Part of Hawaii Marine Life Conservation District, Shark's Cove is the place to be for fans of diving and snorkeling. It is located on the North Shore of the island. Though its name may imply that you will run into a shark on your adventure, they are no more common here then in any other part of the ocean. Try it out during the day and get a glimpse of their underwater caves. For the adventurous types, I recommend trying out one of their spectacular night dives. You can pay for lessons or have guides show you around but it's an amazing experience and must be tried when you visit.
Location: 59-711 Kamehameha Hwy Haleiwa, HI 96712
With over 1230 animals to view, the Honolulu Zoo is a great spot for kids of all ages. With admission starting at $19 for adults and $11 for kids, it is also an affordable option for families who are trying to stick to a budget while traveling. Everyone will enjoy checking out the tortoises, monkeys, and elephants but they even have some unique animals like antelops as well. While you are there, stop by their animal health center to learn a little bit about the zoo's conservations efforts.
Location: 151 Kapahulu Ave Honolulu, HI 96815
Those looking to take an beautiful evening cruise or an undersea adventure will thoroughly enjoy Atlantis Adventures. Enjoy a dinner cruise at sunset on one of their incredible yacht-like vessels. For those who are looking for some serious adventure, consider a submarine tour. They will take you 100 feet below the surface of the ocean to get an up close and personal look at the sea. I took the submarine tour once and I have to say, it gave me chills because of the adventure I went on. After a while, I started getting seasick but overall, it's a great experience. Their quiet submarines have been carefully designed to cause no disruption to the local habitat.
Location: 252 Paoa Pl Honolulu, HI 96815
Anyone interested in taking a scenic drive and taking in one of the island's natural wonders will enjoy a stop at the Halona Blowhole. Created by molten lava, watching the ocean shoot towards the sky is a sight to behold. This beautiful lookout allows visitors to gaze at miles of the gorgeous coastline that the island is famous for. This part of the island is known from some pretty serious waves, so swimming on your visit is not an option but just to be present while seeing and listening to the waves crash is a wonderful encounter. However, there is no need to dive in when the waves and water can be felt rumbling below.
Location: 8699 State Hwy 72 Honolulu, HI 96805
Hawaii is, without a doubt, a fine place to relax and unwind. Those seeking a tad more adventure will easily find it at one of these wonderful spots. If you are a fan of checking out either the local scenery or the local animal life, then any of the above options are going to result in a great time.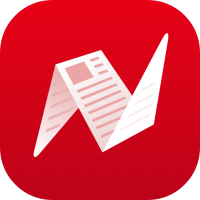 This is original content from NewsBreak's Creator Program. Join today to publish and share your own content.