A trip to Hawaii is probably an item that is on most people's bucket lists. With its glorious beaches, fantastic weather, and tasty dining scene, it is no wonder why Hawaii is a tourist destination for people from all parts of the world. If a trip to Hawaii is in your future, you may be struggling to decide which of the attractions are worth your limited time. I am here to help you narrow down this tough decision. Read on to learn more about what to do when visiting Honolulu.
Located on the Southern coast of Oahu, Diamon Head is part of the Honolulu Volcanic Series. There is no need to worry about an eruption; the good news is that it is dormant. It is located close to many of the popular resorts on Waikiki Beach. Fans of hiking will enjoy a trip to its summit which is just under a mile from the start of the trail. The view from the top is one of the most breathtaking views I've ever seen in my life. If you're a fan of taking the best scenic shots for Instagram, this place will do. But if hiking is not your thing, there are plenty of parks nearby where you can spend a warm afternoon while gazing at its beautiful peak.
Location: Diamond Head Rd Honolulu, HI 96816
If you enjoy doing a bit of shopping while you are on vacation, then look no further than Ala Moana Center. This amazing, open-air shopping center features many of the high-end retailers that world travelers appreciate. With over 350 shops and restaurants, it is the world's largest open-air shopping mall. Those who plan a trip to Ala Moana Center when in Honolulu may want to bring one extra empty suitcase so that they will have a spot for any of the fun items you buy during your visit. Literally every shop I've ever wanted to shop at is here at this center. And there's a lot of places to take pictures.
Location: 1450 Ala Moana Blvd Honolulu, HI 96814
You had me at bakery. Leonard's Bakery is the spot to visit to try malasadas. These Portuguese donuts are the perfect amount of fluffy on the inside. I like to get mine with custard filling. In addition to malasadas, they also have all of the best baked goods that you could want from a traditional bakery. They do it all from freshly baked pies to amazing cupcakes and cookies. Come early because there's always a line to try these perfect donuts!
Location: 933 Kapahulu Ave Honolulu, HI 96816
When visiting the Polynesian Cultural Center, if you are not careful, you may just learn a thing or two! With interactive demonstrations, visitors can learn all about a wide variety of traditions from not only Hawaii but also from many other islands in the South Pacific. Come early, drink directly from a coconut, and stay for an evening show and a luau. There is a ton to do at this 42-acre property, so you may want to plan ahead to ensure you can fit it all in.
Location: 55-370 Kamehameha Hwy Laie, HI 96762
Though plenty of people visit the Hawaiian Islands to relax on its beaches, I encourage anyone who visits to make the time to get out and explore what Honolulu has to offer. Anyone who is looking to work up a sweat, eat some amazing sweets, or learn more about Polynesian culture will have a great time at any of these above destinations.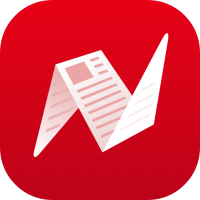 This is original content from NewsBreak's Creator Program. Join today to publish and share your own content.