Thanks to its location in the Pacific Ocean right between the US and Asia, Hawaii is blessed to have the influence of many Asian cultures. Along with local Hawaiian cuisine, the city of Honolulu also has many great Chinese restaurants that are worthy of a visit on your next trip. With so many spots offering up fresh seafood and other traditional Chinese fare, it may be tough to pick a favorite. Luckily, I was able to narrow it down. On your next visit to the island, I encourage you to check out my favorite Chinese restaurants in Honolulu.
Specializing in Northern Chinse cuisine, Little Village Noodle House has been consistently voted as one of the best in Honolulu since 2007. They have some great family-style offerings that also, thankfully, happen to be rather affordable. For an appetizer, I start out with an order of their green onion pancakes. In order to experience both their famous noodles and the island's wonderful seafood, I suggest their seafood with mixed vegetables pan-fried noodles. The combo of crispy and wet noodles Vegetarians will enjoy an order of their mushroom and snap pea stir fry. For dessert, you will want to indulge in an order of their mango pudding.
What I recommend: Pan-fried noodles with vegetables
Location: 1113 Smith St Honolulu, HI 96817
If you are looking for a dim sum spot on your trip to the island, then look no further than Jade Dynasty Seafood. With private rooms and plenty of space, this is a great spot to try with a large party. Their small plates are created to be authentically Chinese. I enjoy their seafood dumpling in ginseng soup, fried shrimp and pork siu mai in spicy sauce, and their curry puff chicken. They also offer some of my favorite dim sum sweets such as mango mochi, baked egg custard tarts, and baked pineapple buns. There is no need to worry about filling up on too much food. These small plates allow you to sample a variety of items at just the right portion size. There is no need to pick just one!
What I recommend: mango mochi and baked egg custard tarts
Location: 1450 Ala Moana Blvd Fl 4, Ste 4220 Honolulu, HI 96814
Anyone who is interested in experiencing some of the freshest seafood around must give Fook Yuen Seafood Restaurant a try. On my visits, I order their honey walnuts prawns. They have a perfect amount of both savory and sweet alongside the delightful crunch of walnuts. They also offer an amazing garlic butter lobster. It is the perfect spot to bring the whole family as they are reasonably priced and offer plenty of variety for even the fussiest of eaters. Make sure you bring an appetite when you arrive because they are also known for their generous portion sizes.
What I recommend: Garlic butter lobster
Location: 1960 Kapiolani Blvd Ste 200 Honolulu, HI 96826
As if Hawaii is not already spoiled enough with its fantastic weather, breathtaking views, and awesome beaches, it is lucky enough to have amazing Chinese food as well. The next time you take a trip to our 50th state, make sure to treat yourself to one of these authentic spots. Be sure to bring a big appetite because my lists of the best cuisines on this island is just beginning. There's so much more food that I got to explore from Hawaiian food to Japanese food to just casual poke.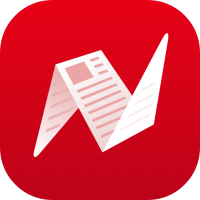 This is original content from NewsBreak's Creator Program. Join today to publish and share your own content.