Growing up in the Bay Area, I have always had a desire for good steak and I still believe that San Francisco has some of the best steakhouses in the West coasts. With that being said, Los Angeles and Las Vegas is a close second. The next time you visit Las Vegas, I encourage you to try one of my favorite steakhouses because I've tried 20+ and in this article, I'll start by telling you my top three favorites.
I'm going to start off with the steakhouse that made me want to try more steakhouses in Vegas: Gordon Ramsay Steak. We all know the famous chef Gordon Ramsay, the one who harshly criticizes everyone and everything but because of how critical he is of food, I've always felt like I could trust that he has good taste. And that definitely is true when he came out with his own restaurant. My dream was to try anything he recommended and being a huge fan of steak, I had to come out to Vegas and try his restaurant. I went with a safer steak, the 24oz bone-in rib eye, because that's pretty much my go to when I visit steakhouses and let me tell you, this steak was incredibly juicy and tender, I felt like I was in steak heaven. For me, 24oz steak is the perfect size but some steakhouses leave it a bit try because it's a lot bigger than say a filet mignon. This steak was incredible and my expectations were high but they were definitely met.
What I recommend: Bone in rib eye is a hit here but I heard their filet mignon is great too
Location: 3655 S Las Vegas Blvd Las Vegas, NV 89109
One of my favorite steakhouses in Las Vegas is the STK Steakhouse for their very modern design and the whole place gives off a nice ambiance. It does get pretty dark for dinner but it's also because they designed the place with kind of a club like feel to it. Everyone talks about Mastros because it's been around forever and is one of the best but if I were to choose, I would say that STK steak actually tastes even better than Mastro's. I know it sounds surprising but you're just going to have to try this place out and let me know what you think. For dinner, I get the classic filet mignon which is pretty thick here and again, their meat is so tender and juicy it melts like butter. I get an order of tuna tartare to go along with my steak and it is honestly the best.
What I recommend: Filet mignon and some of their appetizers
Location: 3708 Las Vegas Blvd S Level 3 Boulevard Tower Las Vegas, NV 89109
The fact that this place is always packed with a line out the door and then some gives you a good feeling that you chose a good steakhouse to try. The first time I tried CUT, I was mesmerized by their Porterhouse. Granted, I couldn't finish the Porterhouse by myself but honestly, who can? The Porthouse is an enormous piece of steak that is the T bone and each side of the bone is a different piece of steak you can enjoy. Normally, it is made up of the tenderloin steak and top loin (which is also referred to as the NY steak). If you're ever feeling hungry, this place makes the Porterhouse perfect.
What I recommend: Porterhouse if you're up for it
Location: 3325 S Las Vegas Blvd Las Vegas, NV 89109
As I mentioned, I've been to so many steakhouses in Las Vegas, my wallet is starting to hurt. But it's always worth it to get to eat at a steakhouse in Las Vegas. These are my top three favorite steakhouses from what I can remember but I would love to review more in the future. Only because Las Vegas restaurants don't miss, especially their steakhouses!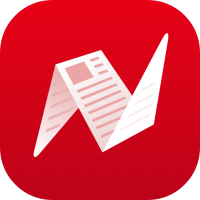 This is original content from NewsBreak's Creator Program. Join today to publish and share your own content.