If you have never experienced an authentic Cajun seafood boil, then I am here to do my part to remedy that. Fresh seafood and vegetables mixed with savory, buttery spices are not just super tasty but also pretty fun to eat. Do not even try to keep yourself clean at any of these spots. You will be outfitted with a bib and lots of paper towels, and I promise you are going to need them. San Diego is lucky enough to boast tons of fresh seafood, and Cajun recipes elevate that seafood to a new level. If you are in the San Diego area, then you must check out the top Cajun restaurants in San Diego.
Prepare to get a little bit messy. Crab Fever offers an authentic Cajun seafood boil experience. Start by picking one of their many combos. I prefer anything that features shrimp and crab legs. They will then add their famous boil seasonings. You can't go wrong with their signature mix. If you are not a fan of spice, stick with their lemon pepper. Add to that bag, and yes, there will be a bag, some potatoes and sausage. I don't normally get full from just their seafood so I make sure to order a few orders of garlic noodles. You'll want to eat garlic noodles with your seafood here! Do not feel bad about making a mess. Just make sure you are not wearing anything fancy as you are very likely to be covered in their awesome Cajun seasonings by the time you are done with your meal.
What I recommend: Combo bags of seafood and lots of garlic noodles
Location: 1420 E Plaza Blvd Ste D2 National City, CA 91950
Do you think you can taste the difference between head on or head off shrimp? If so, then Crab Town is the place to be if you want to test your palate. Start with one of their seafoods, add their sauce, and then decide how spicy you want it. I go with their crawfish and Dungeness crab with their garlic butter sauce. Their spice levels range from mild to fire. If you have what it takes, try the fire because it's a good burn added to your seafood! Add to your order their juicy andouille sausage and corn on the cob. And though it may sound nuts to go vegetarian at a spot like this, their veggie bag is pretty darn amazing. It features the sauces you love over tender bok choi and broccoli.
What I recommend: Crab, crawfish, and shrimp is amazing here
Location: 8050 Clairemont Mesa Blvd San Diego, CA 92111
With a couple of locations serving Southern California, Submarine Crab is more than just a great spot for a Cajun seafood boil. They offer all of the NOLA favorites. Go for that authentic Louisiana flavor and treat yourself to a catfish po' boy. For a side, add an order of there comforting seafood gumbo. And instead of the traditional New Orleans Hurricane, they offer their Ocean Fog mixed drinks. Order a carafe to share with friends.
What I recommend: Catfish po' boy and gumbo
Location: 4647 Convoy St Ste 101B San Diego, CA 92111
Anyone who is not a fan of getting dirty at the dinner table may scoff at the idea of eating with their hands and getting super messy. If that sounds familiar, then just prepare yourself a head of time. Whether you are eating with your hands right out of a bag or filling up on an overstuffed po' boy, Cajun food is not meant to be neat and clean. Try it anyway! Don't be afraid to get a little messy.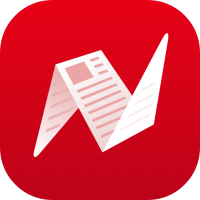 This is original content from NewsBreak's Creator Program. Join today to publish and share your own content.