If you happen to think that fruit picking is just something families do for fun or social media influencers do for the pictures, then I am here to change your mind about that. Fruit picking is an absolute blast and a great alternative to staying indoors and staring at a screen for most of the day. It is a fun time no matter if you are a kid or fully grown. You are sure to not only have a day of fun, but you will also come home with an amazing bounty of fruit that does not get any fresher than that. If you are ready to ditch the screen time for a day out, then check out these three top farms for fruit picking in Brentwood.
Located along Old Marsh Creek Road, George's Berry Farm features freshly planted berries right where the family's Grandpa George used to grow them. Grab your basked and visit them in the evening to enjoy some strawberry picking and amazing whether. They are open evenings on Wednesday, Thursday, and Friday, or you can get up early on the weekend to pick from 9 am to 2 pm. At $3 per pound, the flavor and price beat anything that you will find in your local grocery store's produce section. And if the grocery store is cheaper, it's probably not going to be as organic and delicious as these strawberries!
What I recommend: They have all sorts of berries but their strawberries are the best
Location: Old Marsh Creek Rd Brentwood, CA 94513
One of the best things about springtime is that it is stone fruit season. If you are a fan of peaches and apricots – and seriously, who isn't? – then check out Farmer's Daughter Produce. In addition to those gems, they also have plums, apples, and nectarines. If you happen to have some veggie lovers in your party, they will want to check out their fresh corn and vine ripe tomatoes. But my favorite during the sunny season has to be the peaches. The peaches are big, juicy, and sweet and I can never get enough of them. You are also welcome to skip the picking and just take home one of their amazing freshly baked fruit pies. They even offer farm education classes for the kiddos! Once you have picked your bounty, enjoy it in their shaded picnic area.
What I recommend: Go during peach season
Location: 23151 Marsh Creek Rd Brentwood California 94513 Brentwood, CA 94513
Located on Walnut Boulevard, Three Nunns Farm is a total party farm. They offer tractor rides for the whole family to shuttle you to your picking destination. They are open seven days a week for cherry picking. They offer a few varieties of cherries and have only recently opened to the public. Once you are done picking, you must check out one of their two corn mazes. They have one that is especially for beginners if you are not confident in your corn navigating skills. It is the perfect spot to take the family and a group of friends on a crisp fall day.
What I recommend: Cherries are great and pumpkins in the fall are huge
Location: 550 Walnut Blvd Brentwood, CA 94513
Fruit picking may not be something most people consider as their idea of a good time, but I promise that a trip to any of these spots will soon change your mind. It is the perfect opportunity to get outside, get some sunshine, burn some calories, and leave with some amazing treats.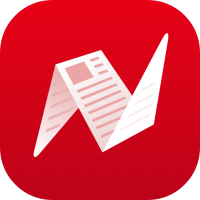 This is original content from NewsBreak's Creator Program. Join today to publish and share your own content.