Based on my love for Asian food in Irvine, it was only right that I wrote an article highlighting my favorite Chinese restaurants. I grew up in the Bay Area but all I did was take trips to Southern California and because I practically lived in Los Angeles, I've tried many restaurants in the area. Based on the number of times my family and friends and I have gone to these restaurants, I would say these are some of our favorites.
Starting off with one of the most popular Chinese restaurants in Irvine, I want to talk about A & J because I come here all the time when I'm in Irvine. One of the most popular dishes here is the Chinese beef wrap, which is a pretty simple menu item but it is widely popular and A & J makes it the best here. I know I talk about pan fried dumplings a lot but here they make pan fried pork dumplings and it is so much better! The way it is perfectly fried but also moist and tender inside the dumplings is what makes it delicious. I would recommend all the menu items if I could but I haven't tried everything, even though I come back and try something different every time.
What I recommend: pan fried pork dumpling and Chinese beef wrap
Location: 14805 Jeffrey Rd Ste D Irvine, CA 92618
Who doesn't love a great noodle pull for Instgram and it's even better when you get it from Spicy Noodle House. One of my favorite noodle dishes here is the spicy garlic noodles because the garlic is so strong but smells and tastes fantastic. And the perfect amount of spice is what makes the dish perfect. Another noodle dish I've tried in the past is the Thai Chow Fun noodle dish. Chow Fun can be quite oily but they make it here pretty well because although it's a bit dry here, they make it up with the great seasoning. And the meat they add to each noodle dish is very tender with a surplus of extra meat.
What I recommend: spicy garlic noodles for sure
Location: 3314 S Bristol St Santa Ana, CA 92704
Is it just me or has Sichuan cuisine become vastly popular in California? I feel like every city you go to, there's a new Sichuan restaurant opening up, and I never used to see Sichuan food anywhere except inside Chinese restaurants. Anyways, one of the best Sichuan and spiciest foods in Irvine would have to be Sichuan Impression. Not only do they take their quality of food seriously here, but they also turn up the heat in here. You want spicy? They got spicy. Not spicy enough? That's just the tip of the iceberg because they can make your dishes so spicy, you'll have steam coming out of your ears. One of my all time favorite menu items here is the Toothpick Lamb, amazing cumin flavor engulfed into their cut up pieces of lamb. Although I couldn't feel my mouth afterwards because it was numb from the spice, it was worth it because the flavor is just so good. A classic you have to try here is the wontons in chili sauce. This dish is made in many Chinese restaurants and dumpling houses like Din Tai Fung but when you get it at a Sichuan restaurant, you better believe that you're going to need an ice pack afterwards.
What I recommend: wontons in chili sauce & toothpick lamb
Location: 13816 Red Hill Ave Tustin, CA 92780
Although Irvine is not as popular as Los Angeles, you can see why Irvine is still a very desirable city for Chinese food. They have all your go-to's from noodles to rice plates to spicy dishes and it never ends. I feel like every time I visit Irvine, 20 more Chinese restaurants are built around the corner. If you ever pass by Irvine and get the sudden urge for Chinese food, make sure you check out some of these places.
Follow me to see more articles like this.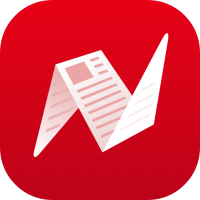 ...