Father shoots man peeping into 10-year-old girl's window, police say
shuttershock
A Texas father is accused of chasing and shooting a man who was caught peeping into his 10-year-old daughter's window.
According to the Harris County Sheriff's Office, it happened at around 10 p.m. on June 27.
The father and his wife reportedly confronted an intoxicated male who was exposing and touching himself outside their child's window, police said.
The man apologized and walked away as the couple attempted to detain him.
The man and woman, who were both armed with handguns, followed him across the street to a gas station. The suspect took the gun from the wife and pointed it at her, police said.
The husband then allegedly shot the suspect, police said.
Authorities say the male is in critical but stable condition. The incident is being referred to the Harris County District Attorney's Office.
Read More:-
'Blue Fire' reaches 400 acres at 10% containment, according to officials
Firefighters are still working to contain a wildfire that broke out Tuesday evening now dubbed as the "Blue Fire."
Sierra National Forest officials say the fire has now reached 400 acres at 10% containment since its initial start on Tuesday around 4:30 p.m.
The "Blue Fire" began near Blue Canyon ridge, south of Dinkey Creek according to officials, and was spreading northwest toward the 2020 Creek Fire burn area at a moderate speed.
Sierra National Forest officials say the cause of the fire is still unknown at this time.
An evacuation order has been issued by the Sierra National Forest for Road 10S02 (Peterson Mill) to Nutmeg Saddle including Bretz Mill Campground.
For public and firefighter safety, Road 10S02 (Peterson Mill) has been closed.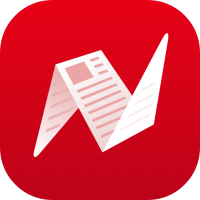 This is original content from NewsBreak's Creator Program. Join today to publish and share your own content.