Former Fresno correctional officer sentenced for sexual relationship with inmate
shuttershock
A former correctional officer at the Fresno County Jail has now been sentenced for a sexual relationship she had with an inmate while on the job.
A judge sentenced 27-year-old Tina Gonzalez on Tuesday in a Fresno County Courtroom to two years of formal probation and 210 days in jail.
The Fresno County Sheriff's Office says staff members had received a tip in December 2019 that a male inmate had a cellphone and was possibly involved in a sexual relationship with Gonzalez.
Following a search of the inmate's cell, investigators reported finding the cellphone and more evidence supporting the allegations made against Gonzalez.
The Sheriff's Office says Gonzalez began working as a correctional officer in September 2016 and resigned following an interview with detectives in December 2019.
Deputy's quick actions prevent inmate from escaping Fresno County courtroom
Surveillance video captured a Fresno County inmate trying to escape from a courtroom on Tuesday morning.
The Fresno County Sheriff's Office released a video from the courthouse showing 31-year old Branden Brophy running out of the courtroom and wrestling with a deputy to try and get her gun. 
"You could see this guy being a bigger person trying to take control of her and this is what she signed up for, all five feet of her 135 pounds. She engaged with this guy and she wasn't gonna let him beat her," says Sheriff's Office Spokesperson Tony Botti.  
The deputy put up a fight and the Sheriff's Office says her actions ultimately stopped Brophy from escaping the courthouse.
"You could see it locked in for about ten seconds, trying to get that gun away. She was able to push him against the wall to a seated area," explained Botti.  
Botti says a bystander from inside of the court ran out and helped while other deputies were on the way.
"He jumped right in and went hands-on with this guy, so that means a lot to us. I know it means a lot to that deputy because that is a very fearful moment," said Botti.  
Brophy was arrested and booked again into the Fresno County Jail on new felony charges of escaping jail, violence against an officer, and attempting to take an officer's firearm.  
"Serious offenses that coupled with all the other charges he was in, his bail is up over nine hundred thousand dollars," Botti said.  
Brophy was originally arrested for burglary charges in Fresno on June 25.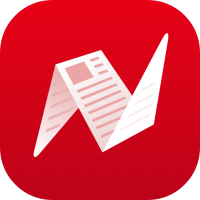 This is original content from NewsBreak's Creator Program. Join today to publish and share your own content.