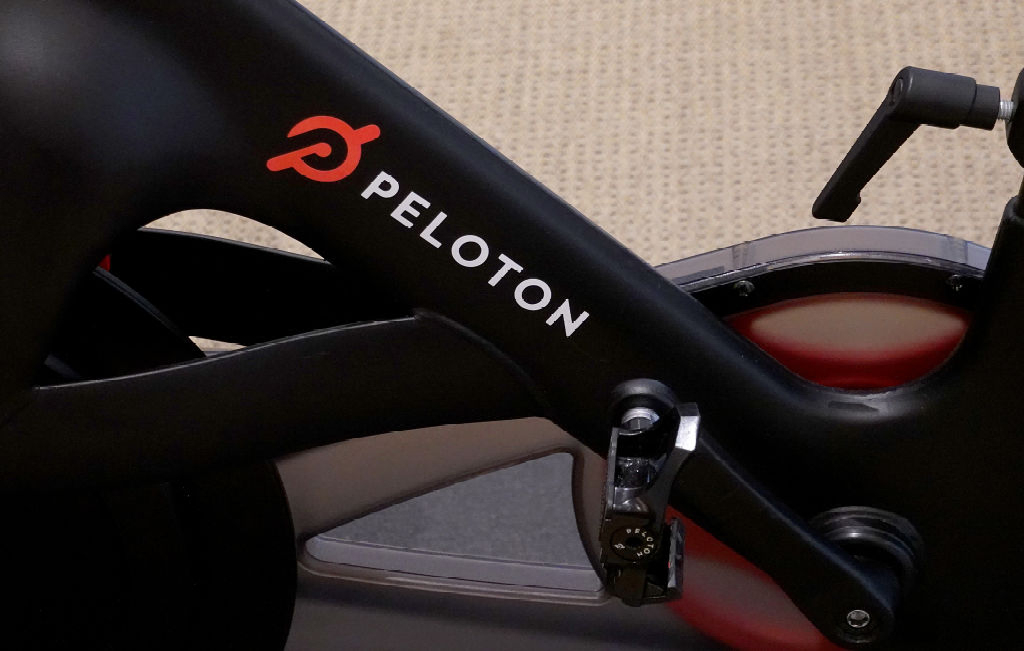 Today is Thursday, July 14. Here's what you can expect this week:
Four stories. This week, I'm covering the implosion of Elon Musk's acquisition deal with Twitter, the Uber files, which showed the company's cutthroat and illegal tactics to expand, the Friday jobs report and more.
Other notable headlines to skim, including slowly falling gas prices, a report on hush money allegedly paid by WWE CEO Vince McMahon, a plan from PepsiCo to raise prices because they can and more. I've also included any headlines on the Russian invasion of Ukraine here too instead of grouping them separately and will do so going forward. The same goes for Elon Musk, whose antics made one of the top stories today.
A data snapshot of the stock market, including stock index prices.
This week in business history. This week in 1959, 500K U.S. steelworkers went on strike.
Editor's picks, including the never-ending Subway tuna saga, a survey on the frequency of Americans' air travel problems and more.
The weekly news quiz.
Twitter sues Elon Musk after Tesla founder backs out of $44B acquisition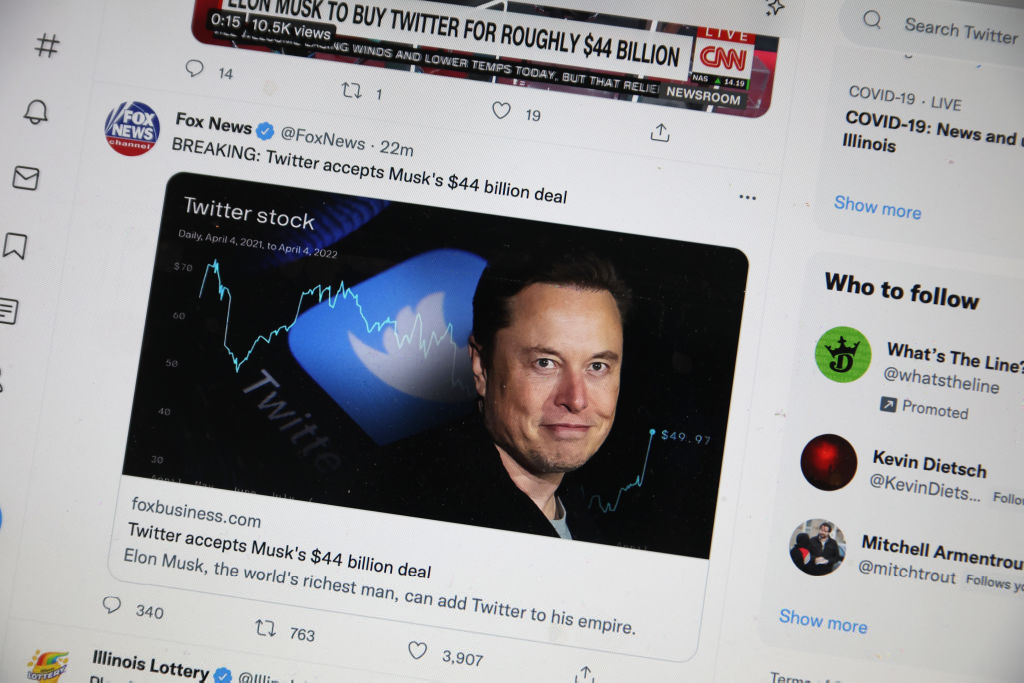 The story: Elon Musk's would-be acquisition of Twitter has imploded: On Friday, Musk said he was seeking to walk away from the deal, saying Twitter didn't provide him with the information he needed. In turn, Twitter sued Musk on Tuesday to force him to complete the deal they struck in April at $44 billion, or $54.20 a share, according to ABC News.
Why you should care: This debacle is going to take its toll on both Musk and Twitter. Twitter's already faced the consequences of Musk's mercurial behavior: In the past two months, Musk's publicly trashed the company, laid bare its minimal business prospects and contributed to its stock decline from an April high of $51.70 to its current price in the mid-30s. As for Musk, he faces dim prospects in the Delaware courts because, at the end of the day, he signed an agreement to buy the company. His best-case scenario is being forced to pay the $1 billion breakup fee, which would still be a very expensive about-face.
Related reading:
Uber files: Leaked documents show Uber flouted laws, police, governments as it aggressively expanded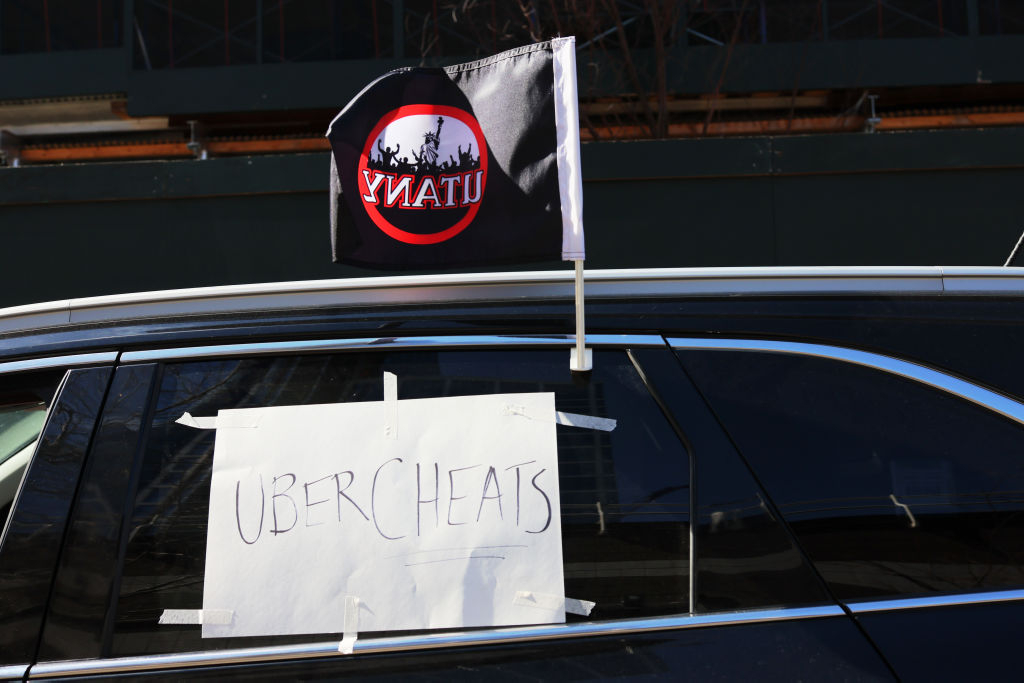 The story: This week, The Guardian, working in conjunction with the International Consortium of Investigative Journalists (ICIJ), published reporting that shows how rideshare company Uber effectively forced itself on markets, often breaking the law and taxi regulations in the process, and then lobbied prominent government and business officials in the face of ensuing backlash. The reporting is based on a leak of over 124,000 confidential Uber documents covering the years 2013 through 2017 from whistleblower Mark MacGann, Uber's former chief lobbyist for Europe, the Middle East and Africa.
Why you should care: There's been a lot of reporting over the years (see Greyball), and some mea culpas from Uber, about how aggressively the company expanded under the helm of CEO Travis Kalanick. Now, there's no denying that Uber basically cheated, playing a zero-sum game to gain market share and win at all costs, even if that meant it had to "embrace the chaos."
For its part, Uber said in a statement in response to the leak that it had made "mistakes and missteps," but has changed under the leadership of CEO Dara Khosrowshahi, who took over in 2017. "We have not and will not make excuses for past [behavior] that is clearly not in line with our present values," the company said. "Instead, we ask the public to judge us by what we've done over the last five years and what we will do in the years to come."
In the end, Uber's unlikely to face any legal consequences, but at least now the record of its past behavior is clear.
Related reading:
The weird economy: Jobs report shows robust gains even as Big Tech considers hiring slowdown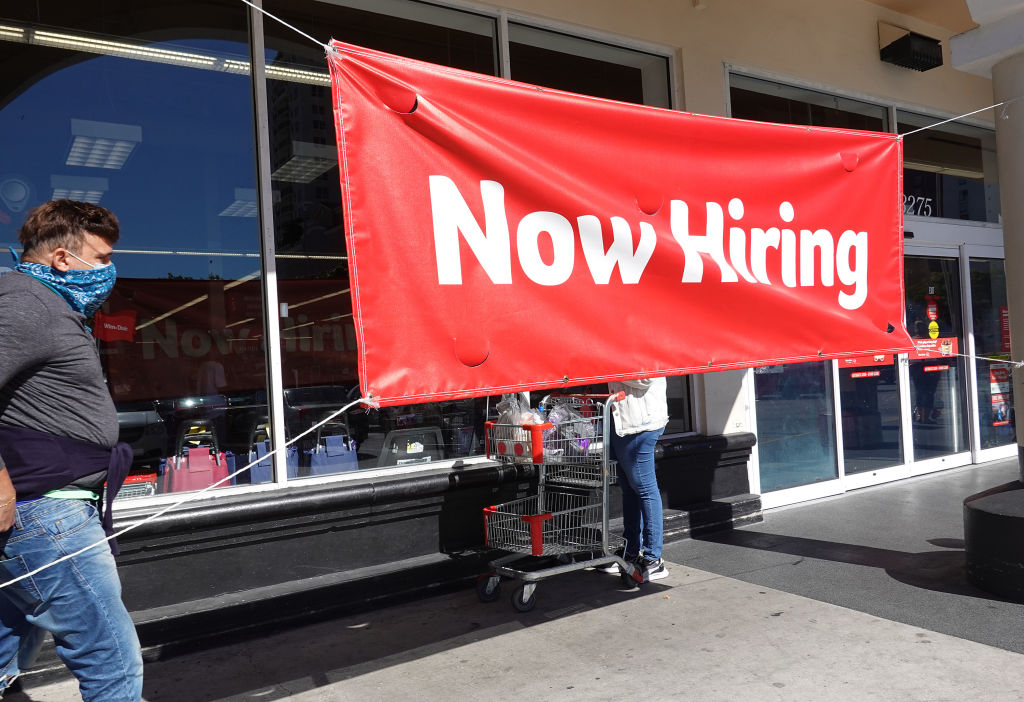 The story: The Bureau of Labor Statistics released its June jobs report Friday, which showed the U.S. economy added 372,000 jobs even amid fears of recession, according to CNN. The unemployment rate remained at 3.6%, or the level it was before the COVID-19 pandemic.
Why you should care: It's weird economy time: With interest rates rising, stocks tanking and inflation running amok, recession seems to be the word on everyone's lips. That explains why tech companies like Meta, Google and Twitter have all taken steps to slow hiring. But at the same time, the private labor market remains strong, having eclipsed pre-pandemic job totals.
That's what's weird: The fundamentals of the economy appear strong but seem to be weighed down by lingering supply problems — e.g. baby formula, computer chips — as well as ongoing supply shocks — e.g. oil and gas — all of which contribute to inflation too. The end result is an economy where some signs are good, others are bad and where future growth prospects are muddled, if basically sound.
Theranos saga finally ends with conviction of former COO Ramesh Balwani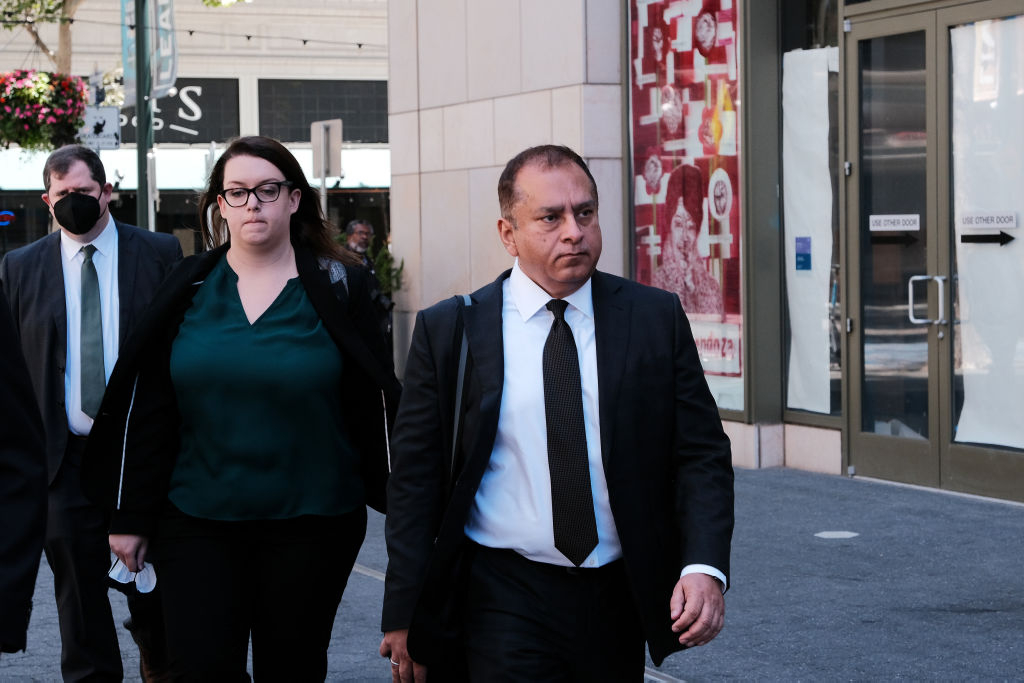 The story: Ramesh "Sunny" Balwani, the former COO of Theranos, was found guilty Thursday of defrauding investors and patients who used the company's blood-testing services, according to BuzzFeed News.
Why you should care: Not only does this conviction put a formal end to the Theranos story but it went a step further than the conviction of former CEO Elizabeth Holmes. Holmes was found not guilty of defrauding patients, some of whom received scarily wrong test results. But Balwani was found guilty of defrauding patients, giving a small measure of justice to the actual people who were directly harmed by the company's faulty technology.
Other notable headlines
The stock market snapshot
As of Wednesday at the market close, here were the prices of six of the major U.S. stock indices, according to CNBC:
S&P 500: $3801.78 (Last week: $3845.08)
S&P 100: $1738.89 (Last week: $1758.90)
Nasdaq: $11247.58 (Last week: $11361.85)
Nasdaq-100: $11728.53 (Last week: $11852.59)
Dow Jones Industrial Average: $30772.79 (Last week: $31037.68)
Russell 2000: $1726.04 (Last week: $1727.55)
This week in business history: 500K steelworkers begin 116-day strike, changing U.S. industry forever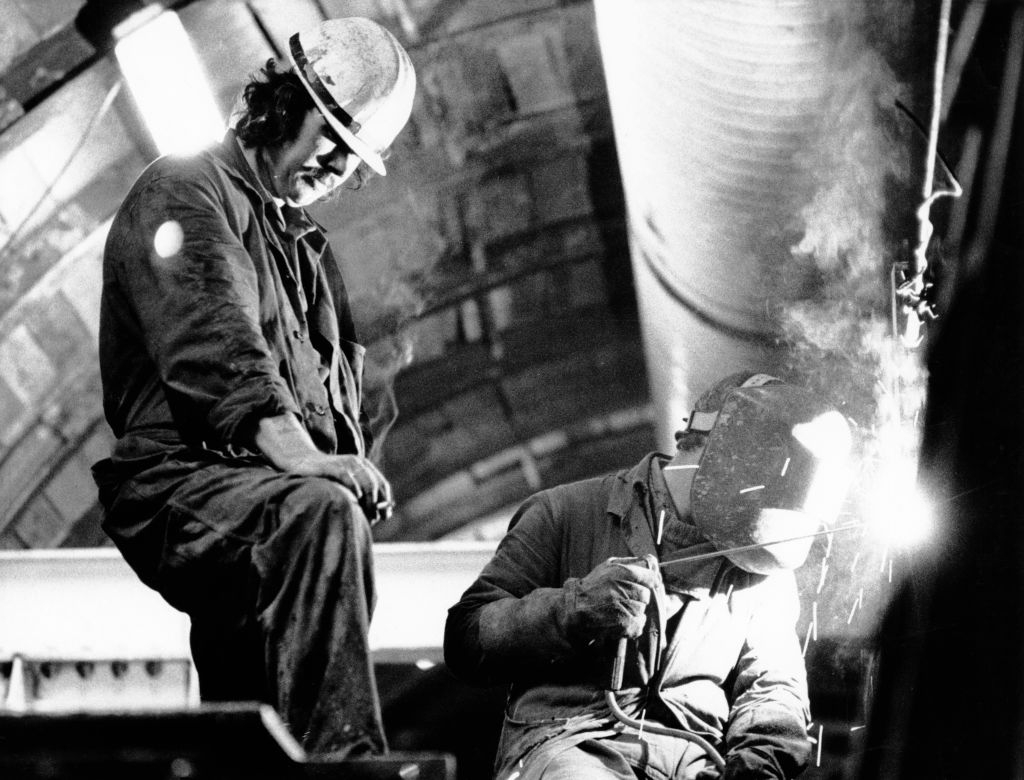 On July 15, 1959, around 500,000 members of the United Steelworkers of America went on strike, according to Politico.
The workers walked off the job when steel companies sought to eliminate a contract clause that limited management's ability to reassign workers to new tasks or develop new rules that resulted in fewer employees.
The 116-day walkout was the longest steel work stoppage until the steel strike of 1986, but it didn't work out for the workers. The steel companies correctly assumed the government would force workers back and so made no concessions. That proved to be the case when the U.S. Supreme Court upheld the Taft-Harley Act, which required workers to return for an 80-day cooling-off period.
But the real damage came later: After experiencing such a supply shock related to domestic steel production, companies increasingly moved to import foreign steel for the first time. The new supplies of steel dealt a blow to domestic production from which the industry never really recovered.
Editor's picks
Under the radar
Just because it doesn't make the front page doesn't mean it's not important. Here are some interesting under-the-radar stories.
The Subway tuna saga, unbelievably, continues: A federal judge ruled last week that the sandwich maker can be sued for allegedly deceiving customers about its tuna products. [Reuters]
A team of Chinese scientists from Sichuan University has developed robot fish that "eat" microplastics in the hopes the biocompatible (aka fish-safe) robots will help clean up and better track ocean pollution. [Reuters]
Study finds
Interesting reads
If you could fly from New York City to Los Angeles in three hours, would you (assuming you could afford it?) Blake Scholl, the founder and CEO of Boom, thinks yes, which is why he's trying to build a new supersonic airliner from scratch. His end goal? "When I look several decades out, you know, what I want is to be able to be anywhere in the world in four hours for 100 bucks." [CBS News]
News quiz
How closely were you reading? Test out your knowledge with this quick news quiz and scroll up or check next week's newsletter for the answers.
Twitter sued Elon Musk this week to force him to complete their $44B acquisition agreement. The agreement included a breakup fee of ________, in case either party did something that derailed the deal.
The Guardian published investigative reporting this week on Uber's aggressive expansion in the mid-2010s thanks to a leak of over ________ confidential company documents.
The former COO of blood-testing company Theranos, Ramesh "Sunny" Balwani, was convicted this week on multiple counts of fraud. Notably, he was convicted of defrauding both investors and _______.
In a sports business milestone, this NFL team announced the hiring of Sandra Douglass Morgan as the first Black female president in the history of the NFL.
A survey published Monday from Bankrate found that around _______ of American travelers experienced at least one "travel-related problem" in 2022.
Last week's answers: 1) Testing from Consumer Reports found salmonella in nearly one-third of ground chicken products. 2) Uber recently released its second-ever safety report last week, which showed 3,824 reports of sexual assault on its platform in 2019 and 2020. 3) Google recently announced it would delete location data showing when users visit abortion clinics in light of the overturning of Roe v. Wade. 4) When stocks closed at the end of June, it marked the worst first half of a year for stocks in 52 years.
Thanks for joining me this week. For weekly business news delivered to your inbox every Thursday, subscribe to the Business Beat. See past issues here.