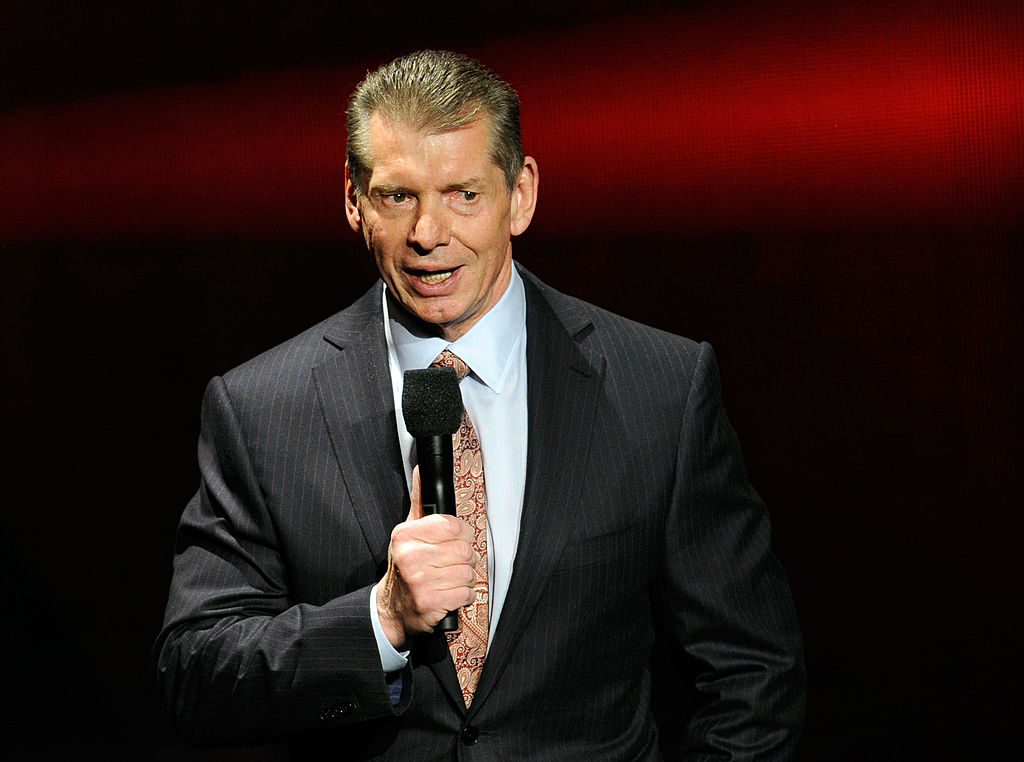 Today is Thursday, June 23. Here's what you can expect this week:
Six stories. This week, I'm covering a drivers' lawsuit against Uber and Lyft, an investigative report detailing how Chinese engineers can access U.S. TikTok data, closing arguments in the trial against Theranos' former COO, the FDA's alleged plan to ban Juul e-cigarettes and more.
Other notable headlines to skim, including fears of a recession, thousands of holiday flight cancellations, an investigation of WWE CEO Vince McMahon over alleged sexual misconduct and more.
Headlines on the Russian invasion of Ukraine.
The Elon Musk-date, including layoffs at Tesla, a lawsuit against Musk over his hyping of the Dogecoin cryptocurrency and more.
A data snapshot of the stock market, including stock index prices.
This week in business history. This week in 1970, a railroad company filed what was the biggest bankruptcy in U.S. history at the time.
Editor's picks, including Volvo's testing of hydrogen-powered vehicles, a study showing how Medicare overpays for drugs, the companies succeeding with a four-day workweek and more.
The weekly news quiz.
Uber, Lyft drivers file antitrust suit against companies over control of fares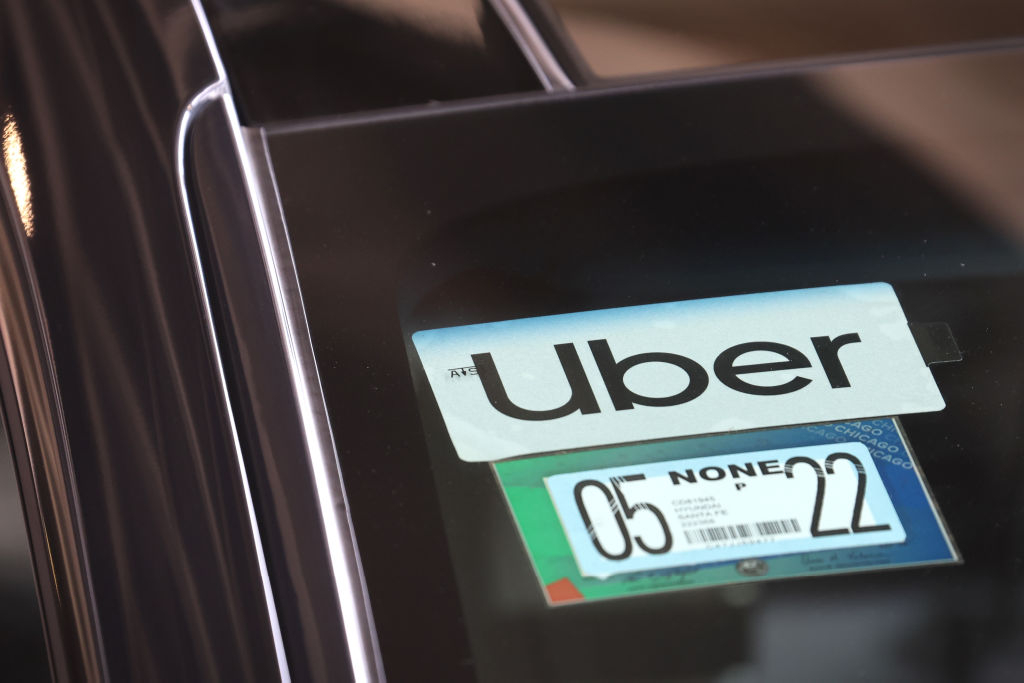 The story: Drivers for Uber and Lyft filed an antitrust lawsuit against the companies Tuesday, accusing them of exercising too much control over how much passengers are charged for rides, according to Reuters.
Why you should care: The drivers allege that the current price scheme harms drivers and customers, saying, "Customers pay more, and drivers earn less." They argue drivers would earn more and customers would pay less if drivers had more control to lower fares. That remains to be proven, but if successful, this lawsuit could radically alter the rideshare landscape by empowering the independent drivers. Further, it could clarify the rights of independent contractors, which could have ripple effects on other parts of the gig economy. Uber, for its part, said that the "complaint misconstrues both the facts and the applicable law and we intend to defend ourselves accordingly."
Sensitive U.S. TikTok data remains acessible in China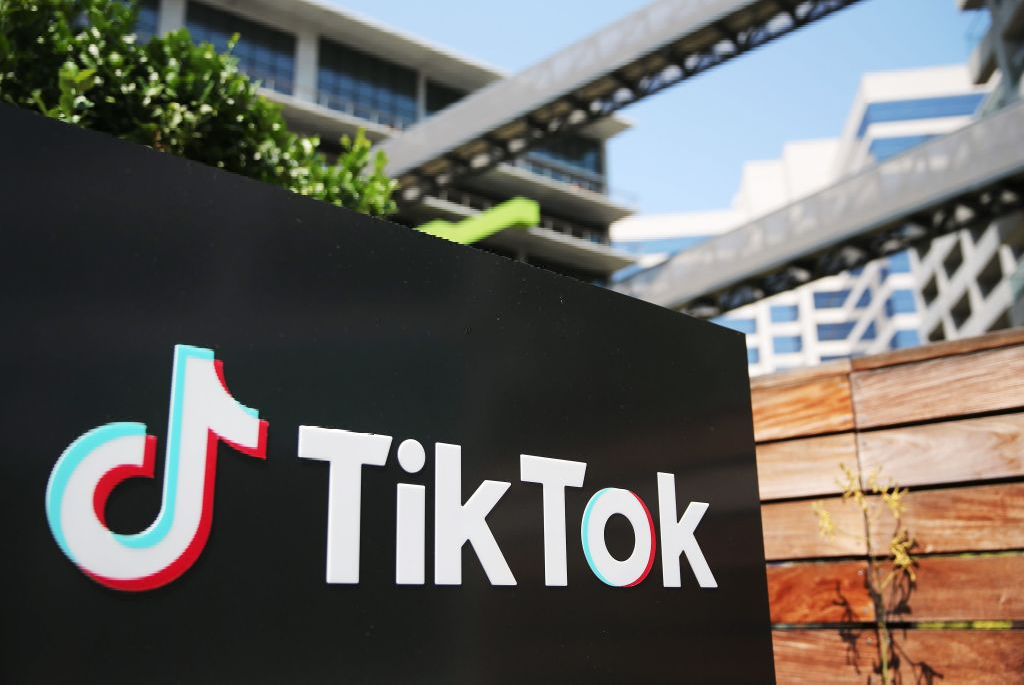 The story: Sensitive U.S. user data on TikTok, including phone numbers and birthdays, has continued to be accessible from China despite claims from executives to the contrary, according to a BuzzFeed News report published last Friday.
Why you should care: Only serious China doves wouldn't have a problem with this news. In the information economy, data is currency and power. It's why Meta, Alphabet, Amazon and Apple continue to thrive: They know the most about you and can tailor their products and services accordingly. But data can be used for ill ends too and the fact that China can still access vast troves of U.S. user data on TikTok isn't just a personal privacy problem; it's a national security problem. It's precisely why the Trump administration took steps to ban TikTok in the U.S. and/or force its sale to a U.S.-based company. Plus, the recordings obtained by BuzzFeed News suggest executives misled the U.S. about the security of data of U.S.-based users.
FDA to ban Juul e-cigarettes from U.S.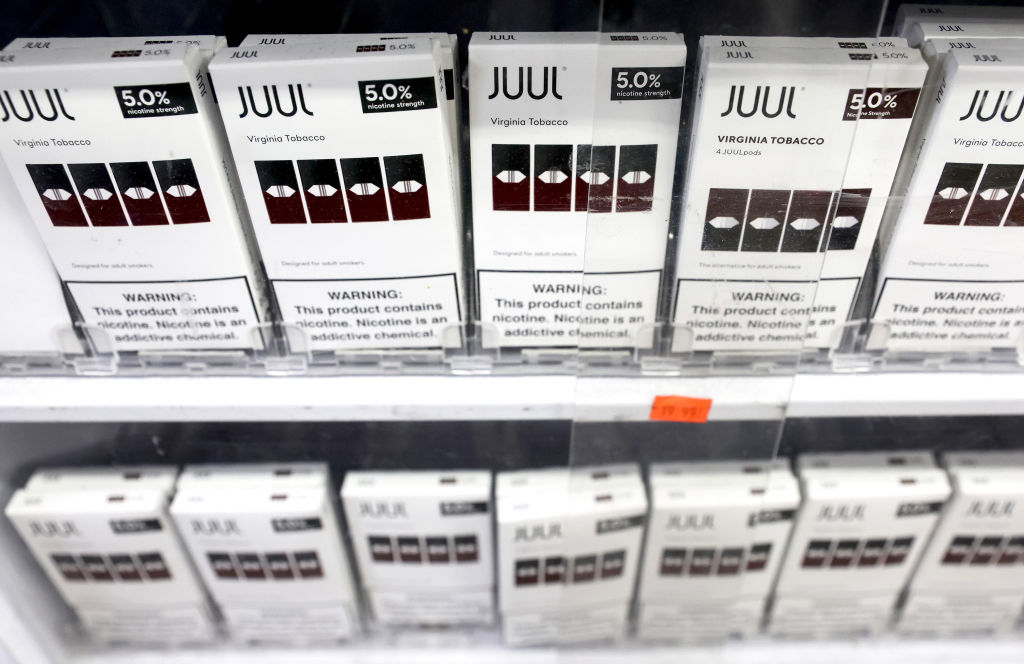 The story: The Food and Drug Administration plans to ban Juul e-cigarettes, the Wall Street Journal reported on Wednesday.
Why you should care: With its sweet-flavored pods and advertising targeted toward children, Juul was blamed for an uptick in youth vaping around the U.S. The rise of Juul and other vaping companies also came with a rise in lung-related illnesses that doctors attributed to vaping. Now, after years of investigation, regulators seem poised to take the dramatic step of removing Juul from the market entirely by rejecting its authorization application.
Apple retail workers in Maryland win company's first union election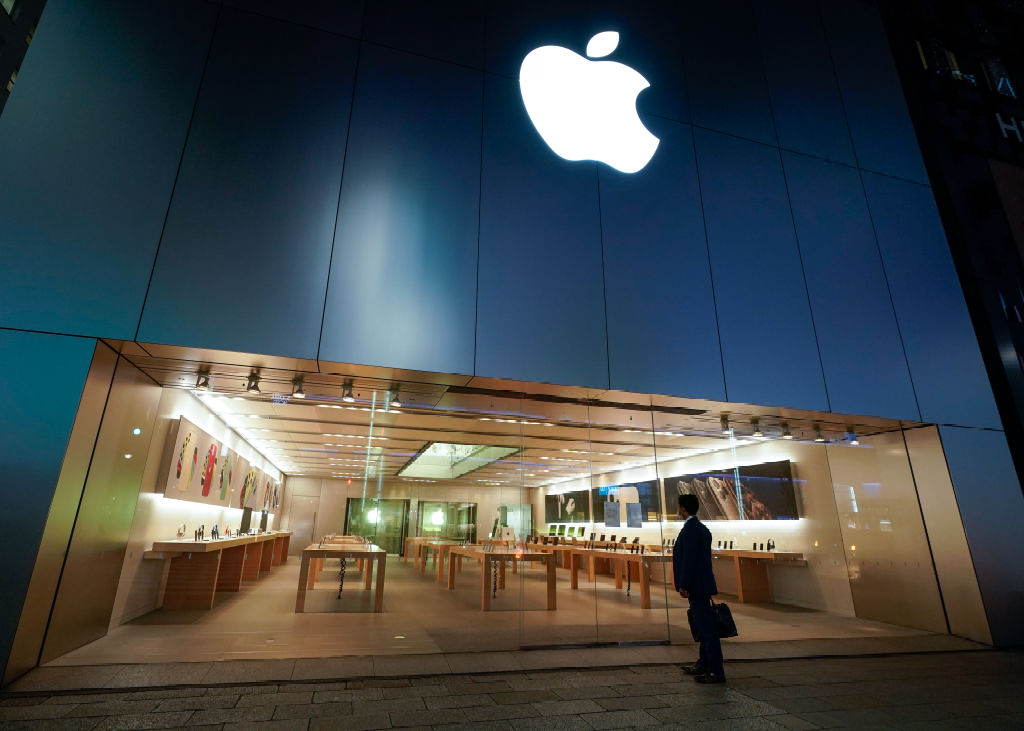 The story: Workers at an Apple store in Maryland voted to unionize on Saturday, becoming the first Apple retail store to hold and win a union election, according to The Verge. The organizers, calling themselves AppleCORE, said they want more of a say in pay, hours and safety.
Why you should care: Despite Apple's efforts to stop this nascent unionization campaign in its tracks (which it appeared to successfully do in Atlanta), the store voted 65 to 33 to unionize. The successful vote not only creates momentum for other stores, it adds to the ongoing unionization momentum seen at places like Starbucks.
Related reading: Biden says he is proud of Apple workers who voted to join a union
Kellogg's to split into three separate companies in 2023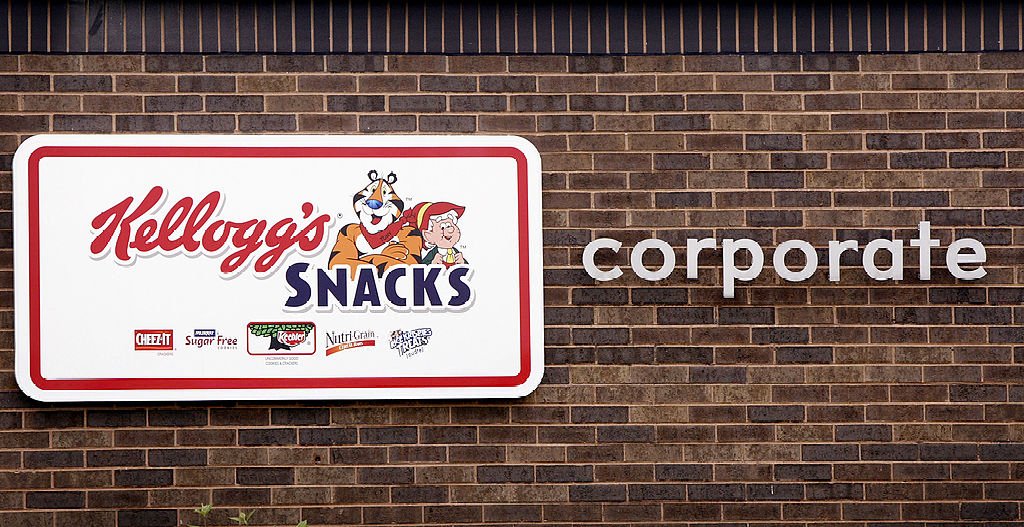 The story: Kellogg's announced Tuesday it would be splitting its business into three new companies, one focused on its global snacking brands, another on the company's cereal brands and a third for its plant-based food brands, according to ABC News.
Why you should care: Frankly, this isn't that big of a deal for the greater business world but it marks the end of an era for one of the best-known companies in the U.S. As for Kellogg's itself, splits in corporate America have worked out positively before and this could benefit all three units in the long term.
Related reading: Factbox: Some of the biggest splits in corporate America
Theranos saga nears end as closing arguments begin in ex-COO's trial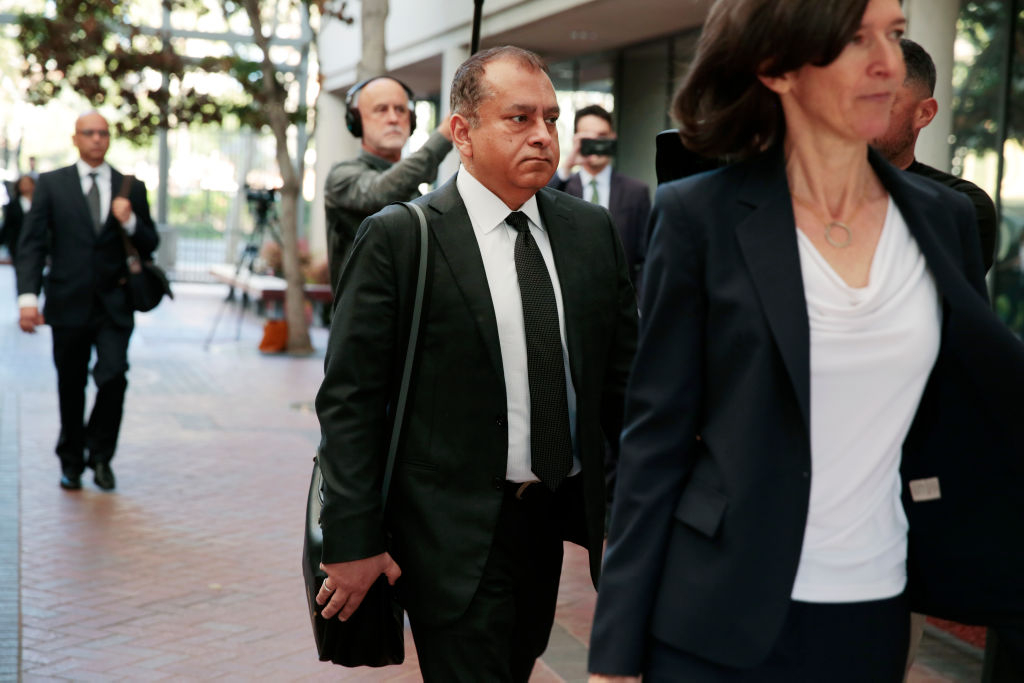 The story: Closing arguments began Tuesday in the fraud case against former Theranos Chief Operating Officer Ramesh "Sunny" Balwani, according to CNBC. Balwani faces 10 counts of wire fraud and two counts of conspiracy to commit wire fraud and pleaded not guilty. Former CEO Elizabeth Holmes was found guilty on multiple fraud charges in January and is due to be sentenced in September.
Why you should care: Seven years after news reports cast doubts on the viability of Theranos' blood-testing technology, this saga is finally coming to a close. If Balwani is found guilty, the verdict will reinforce the message sent with Holmes' conviction: There is a difference between selling a dream and selling snake oil, even in Silicon Valley.
Other notable headlines
We sift through hundreds of headlines from several publications each week to pick out business stories we think you'll want to know about. Here are the best of the rest you should still see:
The Russian invasion of Ukraine
Elon Musk-date
The stock market snapshot
As of Wednesday at the market close, here were the prices of six of the major U.S. stock indices, according to CNBC:
S&P 500: $3759.89 (Last week: $3789.99)
S&P 100: $1718.17 (Last week: $1723.89)
Nasdaq: $11053.08 (Last week: $11099.16)
Nasdaq-100: $11527.71 (Last week: $11593.77)
Dow Jones Industrial Average: $30483.13 (Last week: $30668.53)
Russell 2000: $1690.28 (Last week: $1731.14)
This week in business history: Newly merged railroad company declares largest bankruptcy in U.S. history
On June 21, 1970, the Penn Central Transportation Company filed what turned out to be the largest bankruptcy filing in U.S. history, according to a report from the Securities and Exchange Commission published two years later.
The filing sent shockwaves through U.S. industry as PCTC was the nation's largest railroad, as well as the sixth largest U.S. company. The company formed two years before the bankruptcy through a merger of New York Central and the Pennsylvania Railroad. But despite the combined entity's control of one-eighth of the nation's freight and billions of dollars in assets and real estate, the new company was reportedly cash poor and didn't reap the efficiency of the merger, according to Goldman Sachs, one of the railroad's lenders at the time.
Mismanagement took its toll on the railroad's passenger and freight business, leading to mounting losses and a steep drop in the company's stock price that ultimately proved unrecoverable. Though the government tried to rescue it, PCTC was forced to declare bankruptcy.
The SEC said in its report, "The ramifications of that bankruptcy extend far beyond those unfortunate enough to have been stockholders. For them, as for those whose pensions were dependent upon investments in Penn Central, the bankruptcy was a major tragedy. In addition to these investors and pensioners, however, the bankruptcy had a major impact upon our national economy. The run on commercial paper caused by the Penn Central collapse could have created a serious liquidity crisis for our nation's businesses."
Thankfully, the worst economic consequences were avoided, but the bankruptcy accelerated the nationalization of railroads and wouldn't be surpassed until the Enron bankruptcy in 2001.
Editor's picks
Under the radar
Just because it doesn't make the front page doesn't mean it's not important. Here are some interesting under-the-radar stories to peruse.
Hydrogen-powered vehicles have been in the news for decades, always seemingly right around the corner but never actually viable. Now, Volvo is testing vehicles using "fuel cells powered by hydrogen" that could extend their range up to 621 miles. [CNBC]
Oh, Canada. First, our neighbor to the north beat the U.S. to the punch on national gun regulations. Now, it's banning single-use plastics, including grocery bags and straws. [Government of Canada]
Study finds
Data can't tell the whole story, but it can definitely paint a picture. Check out the following takeaways from new surveys, studies, reports and polls.
A study published Monday in Annals of Internal Medicine found that Medicare could've saved nearly $4 billion in 2020 by purchasing generic drugs at the same prices as Mark Cuban's online pharmacy, Cost Plus Drug Company. The study's lead author said, "This is a conservative estimate, so the actual savings are likely higher." [NBC News]
Interesting reads
Any entrepreneur who's founded a business has had to ask themselves at least one question: How much do I pay myself? Though it seems simple, it's a fraught decision for many start-ups over what kind of message pay packages send to other employees. [The New York Times]
In light of the COVID-19 pandemic and Great Resignation, many business practices long taken on faith are facing new scrutiny, including the five-day workweek. Some companies have charged ahead and implemented four-day workweeks, with surprisingly positive results for productivity and profits too. [CNBC]
You're going to hear the word "recession" bandied about a lot in the coming months as the U.S. undertakes strong measures to rein in inflation. But how does the U.S. define a recession anyway? [Reuters]
News quiz
How closely were you reading? Test out your knowledge with this quick news quiz and scroll up or check next week's newsletter for the answers.
Drivers for Uber and Lyft filed what kind of lawsuit against their companies this week?
In case you missed the pun, what are the organizers behind the successful Apple retail union election in Maryland calling themselves?
Closing arguments began in the fraud trial against former Theranos COO Ramesh "Sunny" Balwani this week. In total, how many fraud charges is Balwani facing?
In June 1970, this railroad company declared what was then the largest bankruptcy in U.S. history.
A new study found Medicare could save roughly how much money by buying drugs at the same prices as Mark Cuban's online pharmacy?
Last week's answers: 1) The Fed's recent interest rate hike was the biggest since 1994. 2) The S&P 500 entered a bear market last week after losing 20% of its value from its most recent peak. 3) The CPI's 8.6% price growth in May was the worst since December 1981. 4) It is true that gas prices are expected to continue to rise through the summer above $5. 5) It is true that air pollution, which takes 2.2 years off of life expectancy globally, is more damaging than smoking.
Thanks for joining me this week. For weekly business news delivered to your inbox every Thursday, subscribe to the Business Beat. See past issues here.