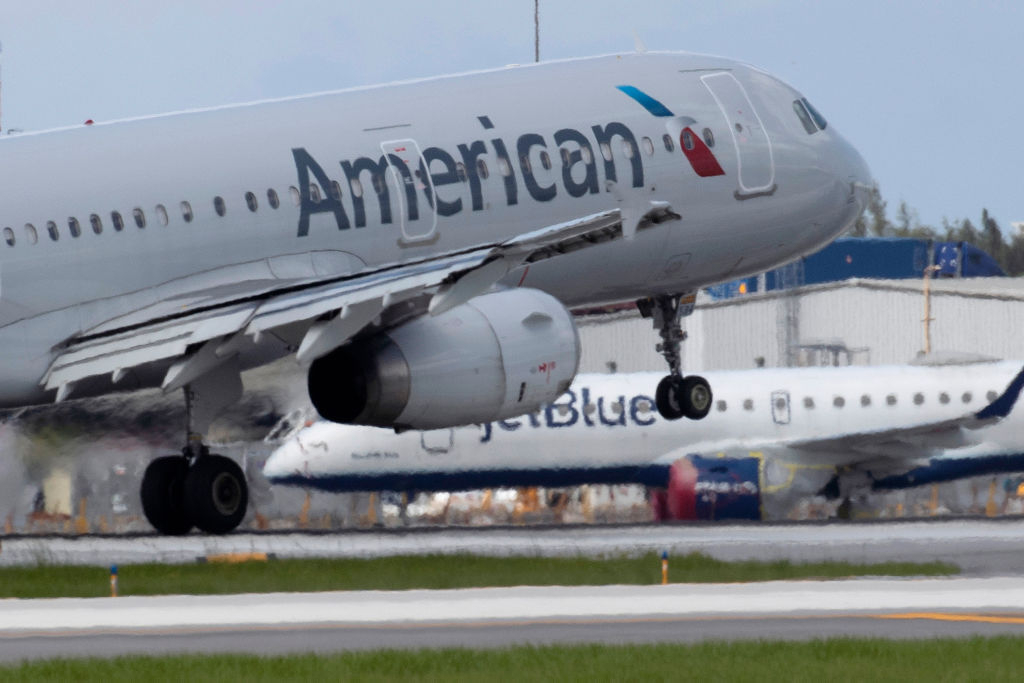 Hello and welcome to the Business Beat.
Today is Thursday, August 18. Before jumping into the news, a quick heads-up that I will be off next week and there will be no new newsletter. However, I'll return with the next edition on Sept. 1.
Now, here's what you can expect this week:
Four stories. This week, I'm covering a complaint from Starbucks about its union elections, a big recall of baby swings and rockers, the latest bad news from Peloton and more.
Other notable headlines to skim, including the crying CEO who went viral, gas projections, the latest from Elon Musk, rising consumer outlook and more.
A data snapshot of the stock market, including stock index prices.
This week in business history. This week in 1971, President Richard Nixon took the U.S. off the gold standard.
Editor's picks, including an explainer on the new U.S. corporate minimum tax, the comeback of Velveeta and more.
The weekly news quiz.
Starbucks asks NLRB to pause all union votes, alleging misconduct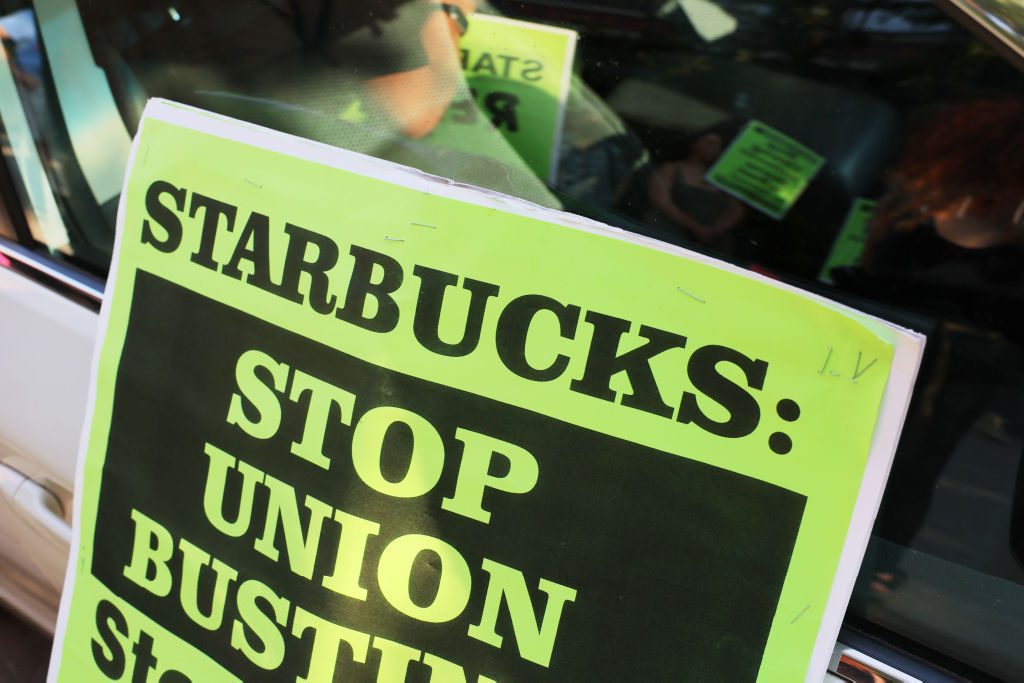 The story: On Monday, Starbucks asked the National Labor Relations Board to pause all union elections at its U.S. stores, saying an NLRB official offered improper assistance to union organizers during a union election in Overland Park, Kansas, according to ABC News. The Kansas store is one of 314 U.S. Starbucks locations where workers have petitioned to hold union elections since late last year, with more than 220 of those stores voting to unionize. Starbucks opposes the unionization effort.
Why you should care: Starbucks complained that some Kansas workers were given an improper opportunity to cast their votes in person at the NLRB's St. Louis office, even though Starbucks and the union agreed all elections would be conducted via mail-in ballot. On the merits, Starbucks has a valid complaint, but the move to pause all union elections over a discrepancy at one location smells a little funny, to say the least. For its part, Starbucks Workers United, the group seeking to unionize U.S. Starbucks stores, accused the company of trying to "distract attention away from their unprecedented anti-union campaign, including firing over 75 union leaders across the country, while simultaneously trying to halt all union elections."
2 million baby swings, rockers recalled over risk of infant death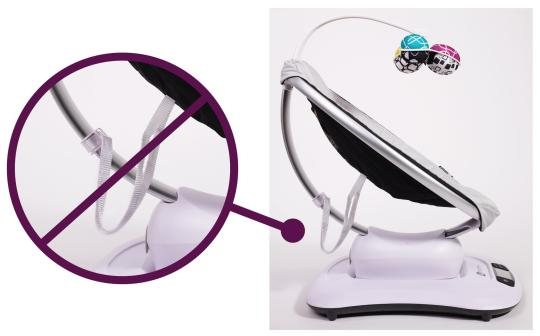 The story: The U.S. Consumer Product Safety Commission issued a recall Monday for 2 million baby swings and rockers manufactured by 4moms, saying the products cause "entanglement and strangulation hazards" and led to one infant death, according to CNN. The 4moms MamaRoo Baby Swing, versions 1.0 through 4.0, and RockaRoo Baby Rockers feature restraint straps that can dangle below the seat, which crawling babies can get stuck in.
Why you should care: Because these products can cause death, it's critical to stop using them immediately. Though 4moms is contacting all known purchasers directly, if you or anyone you know has one of the products, stop using them and contact 4moms at 877-870-7390, by email at safetyandrecall@4moms.com or online at https://www.4momsrecall.expertinquiry.com.
Related news: Kraft Heinz has recalled 5,760 cases of Capri Sun Wild Cherry after cleaning solution reportedly mixed the juice on a production line, according to ABC News. The "Best When Used By" date for the recalled products is June 25, 2023. Also, Lyons Magnus, the maker of Premier Protein, Aloha, Glucerna, Oatly, Organic Valley, Intelligentsia and Stumptown, expanded its recall to include even more products after they were possibly contaminated with bacteria, according to Axios.
Peloton announces layoffs, price hikes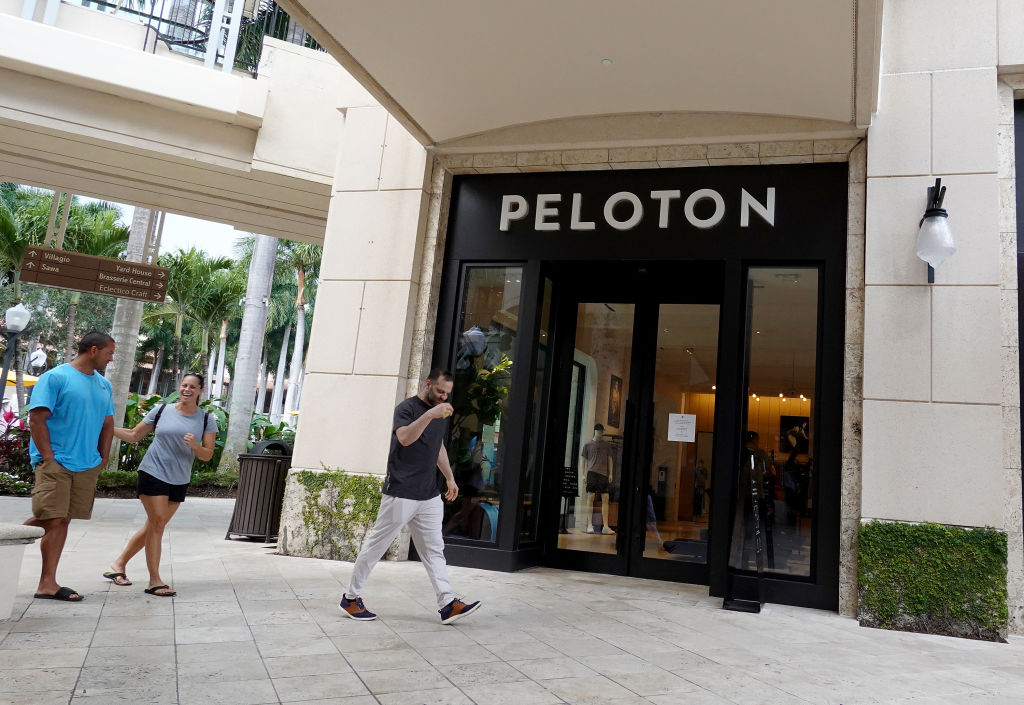 The story: Peloton, the maker of the eponymous exercise bike, outlined a plan Friday to cut jobs, close stores and raise the prices of its treadmills and high-end bikes as a part of a revamp intended to put the company on better economic footing, according to Reuters. The plan includes around 800 layoffs, a $500 price hike to $2,495 for the Bike+ and an $800 hike to $3,495 for its Tread.
Why you should care: Peloton isn't a particularly notable company, but its tribulations make for a great case study on how companies managed their businesses during the pandemic. In Peloton's case, it's a study on how what seems good for business today, or in the summer of 2020, could be catastrophic tomorrow. A line can be drawn directly between what we're seeing today at Peloton — layoffs, price hikes, market retreat — to the decisions to expand production and hiring when demand for its at-home bikes was peaking.
Related news: Another cycling business, SoulCycle, is digging itself out of a hole too and announced plans to close 25% of its studios, according to CNN.
Walmart partners with Paramount+ to offer discounted streaming to Walmart+ subscribers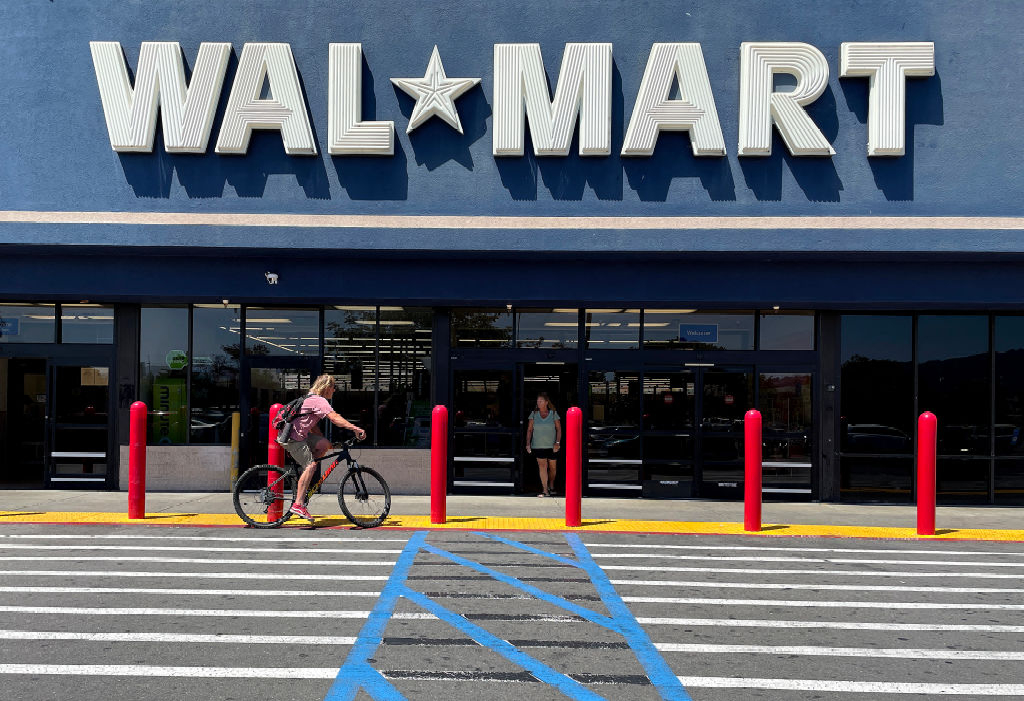 The story: Walmart struck a deal Monday to offer the streaming service Paramount+ to subscribers of Walmart+, Walmart's subscription membership program, according to Axios. Multiple reports attributed the move to Walmart's desire to better compete with Amazon and its Prime Video service.
Why you should care: Big tech, streaming, retail: With the consolidation of services, are these categories even meaningfully distinct anymore? As cable continues to go the way of the dodo, these kinds of partnerships, like this one between Walmart and Paramount+, will only become more frequent as the largest companies look to compete with each other on multiple fronts. In other words, if you are Walmart and want to compete with Amazon, you make sure to follow what Amazon does, albeit with your own spin.
Other notable headlines
The stock market snapshot
As of Wednesday at the market close, here were the prices of six of the major U.S. stock indices, according to CNBC:
S&P 500: $4274.04 (Last week: $4210.24)
S&P 100: $1953.39 (Last week: $4210.24)
Nasdaq: $12938.12 (Last week: $12854.80)
Nasdaq-100: $13470.86 (Last week: $13378.32)
Dow Jones Industrial Average: $33980.32 (Last week: $33309.51)
Russell 2000: $1987.31 (Last week: $1969.25)
This week in business history: Nixon formally breaks U.S. off gold standard, shepherding modern finance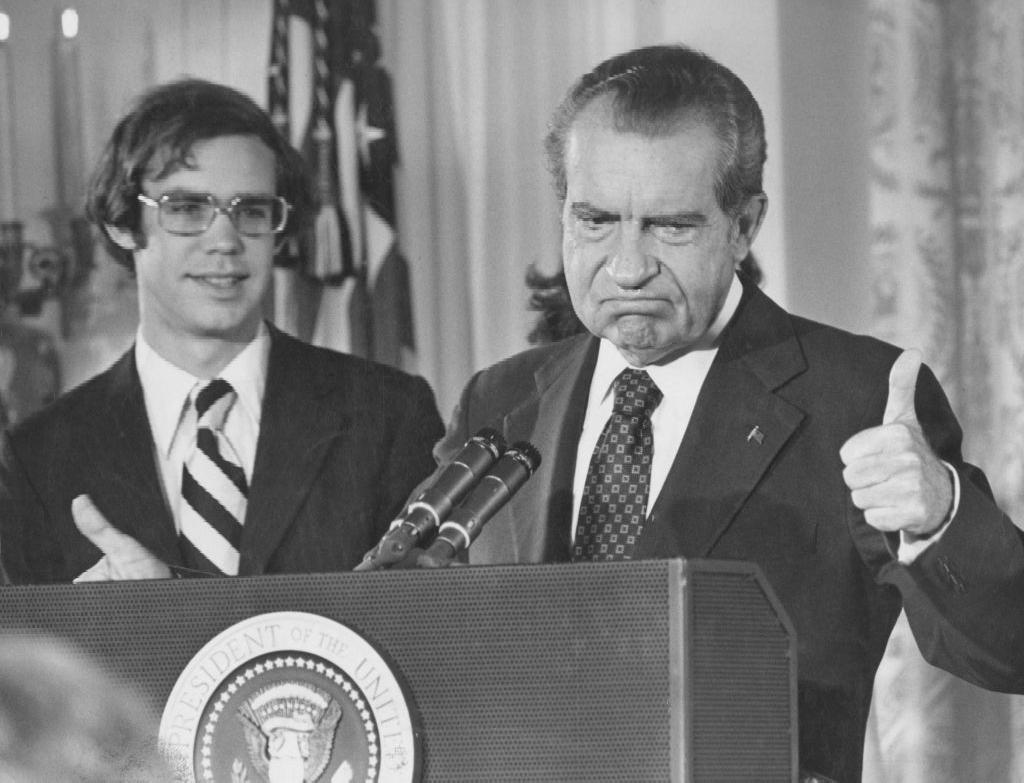 On August 15, 1971, President Richard Nixon officially broke from the gold standard, ending the Bretton Woods system of fixed exchange rates, according to Barron's.
The move, which was considered bold at the time, allowed for free-floating exchange rates and improved international capital flows as well as empowered countries to continue to set their own fiscal and monetary policies. In hindsight, the break also delivered huge benefits to the United States as the dollar became the primary legal tender used internationally for trade, finance and as a store of value.
Editor's picks
News quiz
How closely were you reading? Test out your knowledge with this quick news quiz and scroll up or check next week's newsletter for the answers.
Starbucks asked the NLRB to pause all its union elections, saying some Kansas workers were given an improper opportunity to cast their election votes in person at the NLRB's ________ office.
The U.S. Consumer Product Safety Commission issued a recall Monday for 2 million baby swings and rockers manufactured by _______.
In a bid for stability, American Airlines cut _________ flights from its November schedule.
A survey from human resources consultancy Willis Towers Watson found that roughly _______ of U.S. employers either offer abortion travel benefits or plan to offer them by next year.
Last week's answers: 1) In July, the U.S. added 528,000 jobs, around double what economists expected. 2) Amazon announced a deal to acquire iRobot, the company behind the robotic vacuum cleaner Roomba, for $1.7 billion. 3) Cox Enterprises acquired news company Axios for $525 million. 4) Ferrari has been forced to recall nearly all of its vehicles made since 2005.
Thanks for joining me this week. For weekly business news delivered to your inbox every Thursday, subscribe to the Business Beat. See past issues here.