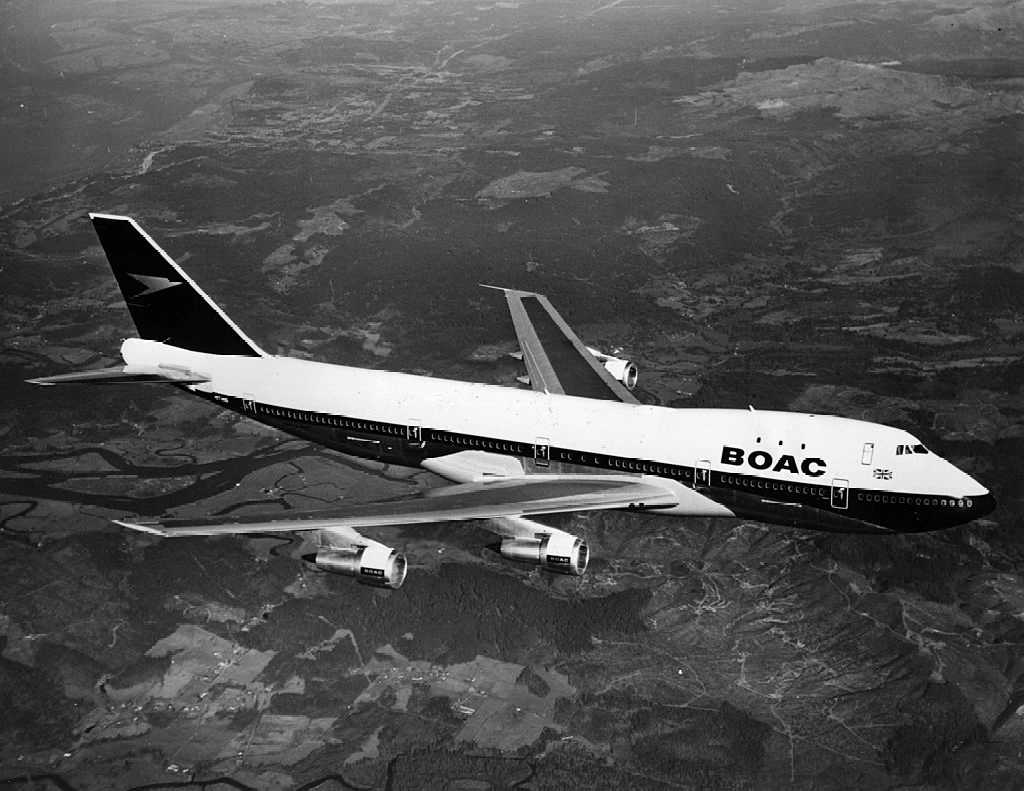 Editor's note: Due to a technical error, this newsletter did not send on September 29. Here's the newsletter you would have received on that date. We apologize and regret the error, and will return with our regularly scheduled newsletter on Thursday, October 6.
Hello and welcome to the Business Beat.
Today is Thursday, September 29. Here's what you can expect this week:
Four stories. This week, I'm covering good signs for the rollout of electric vehicles, Meta's takedown of election-interfering influence operations from Russia and China, an upcoming regulation that will affect independent contractors and more.
Other notable headlines to skim, including rising consumer confidence, slowing home sales, companies preparing for Hurricane Ian and much more.
A data snapshot of the stock market, including stock index prices.
This week in business history. This week in 1968, Boeing revealed the first 747 plane, which has become one of the most widely used aircraft in history for long-haul trips.
Editor's picks, including a debate over semiconductor chips and Moore's Law, the struggles of plant-based meat in the U.S. and more.
The weekly news quiz.
EVs get big boost from 50-state charging network and two big Hertz deals
The story: It was a good week for the advent of electric vehicles. The Transportation Department issued final approval Tuesday to electric vehicle charging station plans for the remaining states, which released $1.5 billion in federal funds to all 50 states, according to ABC News. At the same time, rental car company Hertz struck deals with BP and General Motors to roll out its own charging stations and deploy over 175,000 GM EVs over the next five years, according to Reuters.
Why you should care: A few editions ago, I shared an article about the surprising complexity of widespread electric vehicle adoption in the U.S. One key point was the lack of charging stations. Until charging stations are as widespread and available as gas stations, electric vehicles will literally only go so far. But now that all 50 states are making an effort to install charging stations and big car companies like Hertz are starting to do the same, it's only a matter of time until the U.S. reaches a critical mass of stations sufficient enough to encourage drivers to go electric. That's not only great for climate change in the long term, it's also a huge opportunity for all domestic carmakers producing EVs.
Meta reveals takedown of Russian, Chinese influence operations
The story: Meta, the parent company of Facebook and Instagram, said Tuesday it had taken down social media pages and accounts associated with the Chinese and Russian governments, according to The New York Times.
Why you should care: Meta has seen this from both Russia and China before, but this is the first time China seemed to try its hand at Russian tactics, including impersonating Americans and engaging with hot-button issues like gun rights, abortion and the Joe Biden administration. Though Meta couldn't definitively link China to the operation and the operation was small in scope, it represents "a new direction for Chinese influence operations," Ben Nimmo, Meta's lead official for global threat intelligence, said. That's bad news for Meta, its platforms and the U.S., if China decides to ramp up its efforts ahead of the November midterm elections.
Starbucks says it's ready to bargain with new unions
The story: Starbucks announced Monday it was set to begin negotiating in October with workers at 234 newly unionized cafes, according to ABC News.
Why you should care: The unionization of Starbucks has in many ways set the tone for other companies and would-be unions across the country. Now that bargaining is finally on the table, the stakes are even higher for Starbucks and its workers. If workers are able to win big concessions, it'll send a message to other workers looking to unionize, whether at Starbucks or otherwise. But if Starbucks manages to hold off this push, either by delaying or by refusing to compromise, that'll send an entirely different message to workers and companies.
In summary, both Starbucks and its workers are trying to write the unionization playbook right now. Whatever the outcome, it's likely to have an effect on unionization in the U.S. moving forward.
New White House rule expected to expand definition of employee, cut down on independent contractors
The story: After weeks of lobbying from business associations and worker groups, the Department of Labor is preparing to unveil a new rule in the coming weeks that would make classifying some independent contractors as employees easier, according to Reuters.
Why you should care: Rules and regulations often have a much bigger impact on the economy than any one company. This is one such rule with wide ramifications, even if its exact details remain unknown. If enacted — it will almost certainly be challenged in court — this rule could deliver benefits, such as health insurance, sick pay and overtime pay, to tens of thousands of workers currently considered independent contractors. But it would also increase costs for companies forced to reclassify workers and could limit the flexibility of genuinely independent contractors, depending on the final language.
In short, everything from your rideshare to your plumber to the custodian who cleans your office could be affected, and even if that effect is ultimately good for the workers, it could also mean higher costs for companies, which typically pass on those costs to consumers when possible.
Related reading: Explainer-How the Biden administration could restrict independent contracting
Other notable headlines
The stock market snapshot
As of Wednesday at the market close, here were the prices of six of the major U.S. stock indices, according to CNBC:
S&P 500: $3719.04 (Last week: $3789.93)
S&P 100: $1694.11 (Last week: $1721.39)
Nasdaq: $11051.64 (Last week: $11220.19)
Nasdaq-100: $11493.83 (Last week: $11637.79)
Dow Jones Industrial Average: $29683.74 (Last week: $30183.78)
Russell 2000: $1715.24 (Last week: $1762.16)
This week in business history: Boeing unveils first-ever 747 plane
On Sept. 30, 1968, Boeing rolled out the 747 airplane from its factory in Everett, Washington, and presented it to the public for the first time, according to Modern Airliners.
Here are a few fun facts about the development and production of the first-ever wide-body airliner and workhorse of the skies:
The plane was the result of the work of some 50,000 workers that Boeing called "the Incredibles" over a 16-month period, according to Boeing.
Pan Am was the airline that encouraged Boeing to develop the massive airplane and served as Boeing's launch customer in April 1966, ordering 25 planes.
Boeing built its massive factory in Everett specifically to assemble the 747s. The factory was the world's largest building by volume at the time, and following expansions for future Boeing projects, it remains as such.
The plane was only possible thanks to innovations in jet engines that delivered twice the power of then-current engines while using one-third less fuel.
On Feb. 9, 1969, the 747 had a successful maiden voyage and nine months later, it received its FAA airworthiness certificate. One month later, on Jan. 22, 1970, Pan Am took the plane on its first commercial flight from New York to London.
On June 28, 2014, Boeing delivered the 1,500th 747, making it the first wide-body plane to exceed 1,500 deliveries.
Editor's picks
News quiz
How closely were you reading? Test out your knowledge with this quick news quiz and scroll up or check next week's newsletter for the answers.
All 50 states are set to split up ________ in federal funds to help them expand their electric vehicle charging station footprint following formal approval from the Department of Transportation.
Meta revealed Tuesday it had taken down hundreds of accounts and pages it attributed to separate _________ and __________ influence operations.
In spite of rising interest rates and inflation, U.S. consumer confidence rose in September. True or false?
To build the 747 aircraft, Boeing had to build a massive factory that remains the world's largest building by volume. Where is this Boeing factory located?
Last edition's answers: 1) The Federal Reserve raised interest rates by three-quarters of a point last week, the third such raise in a row. 2) To avoid a rail strike, all 12 rail unions must vote to ratify the new contract. 3) The New York attorney general sued Trump and the Trump Organization last week, accusing the company of fraudulently inflating the value of its real estate assets to obtain better loans and tax benefits. 4) Many tech companies end up paying big money to settle lawsuits in Illinois, thanks to the state's strong data privacy law.
Thanks for joining me this week. For weekly business news delivered to your inbox every Thursday, subscribe to the Business Beat. See past issues here.