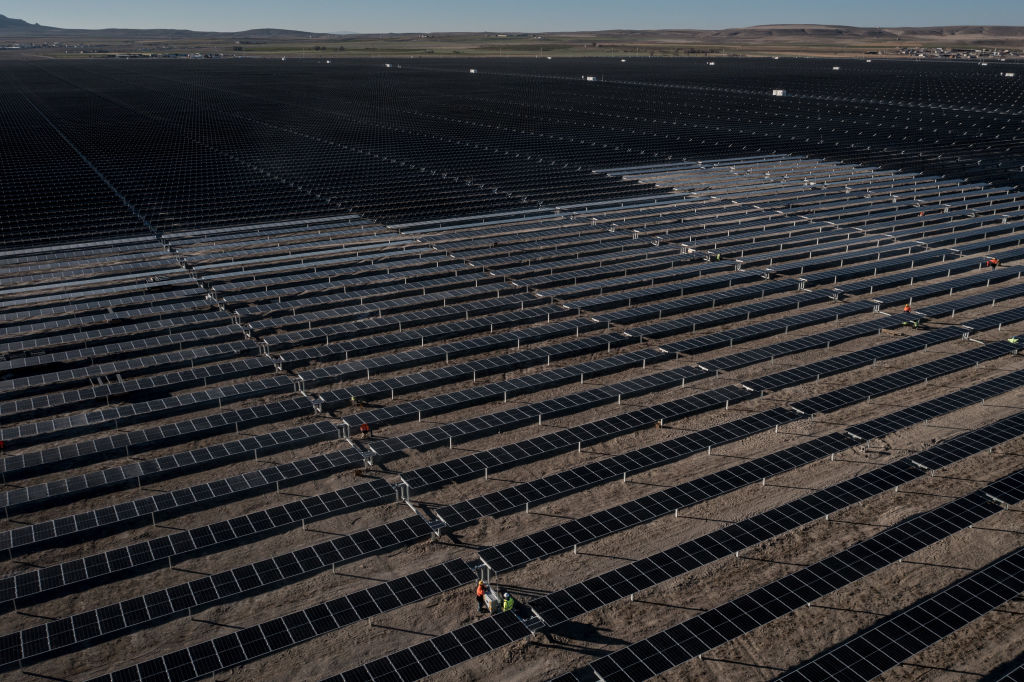 Today is Thursday, May 12. Here's what you can expect this week:
Five stories, covering the stock market's latest stumbles, a potential new ad-powered subscription tier from Netflix, accusations of illegal anti-union tactics against Amazon and Starbucks by the federal labor board and more.
Other notable headlines to skim, including Tesla's recall of 130,000 U.S. vehicles, a ban on the sale of Clearview AI's facial recognition technology to private companies, the end of the "FIFA" video game series as you know it and more.
Headlines on the Russian invasion of Ukraine.
The Elon Musk-date: Elon Musk is everywhere, but for this week, I've pulled all the updates into this section. Notably, Musk has said he would reverse former President Donald Trump's permanent Twitter ban.
A data snapshot of the stock market, including stock index prices.
This week in business history. This week, I'm focused on the first glass of Coca-Cola ever sold.
Editor's picks, including an under-the-radar story on the solar industry, explainers on the rising costs of food and natural gas and a few study finds, including one study that found more than 60 million tax returns could be completed automatically.
The weekly news quiz.
Market tanks amid rate hike, prompting widespread sell-off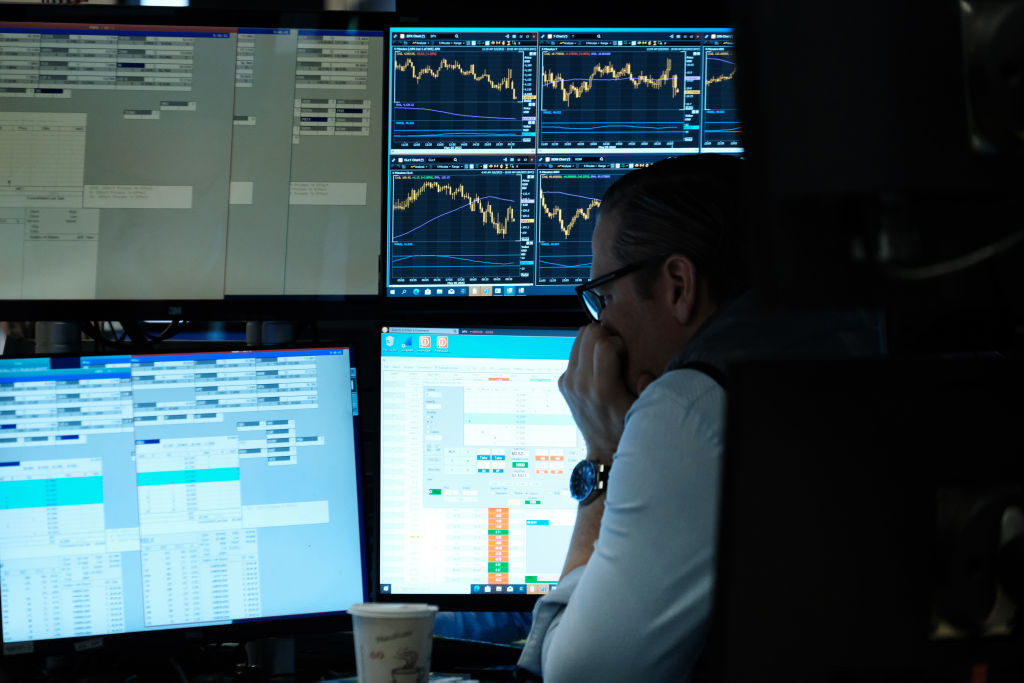 The story: The stock market has shed over a trillion dollars in value in the last week following the half-point rake hike from the Federal Reserve as investors move money from growth stocks to safe havens, according to CNBC.
Why you should care: Most people don't own stocks, but those who do have likely lost significant value, with the S&P 500 down around 7% since the Fed hiked interest rates last Wednesday. Even if this news doesn't hit every wallet, this downturn represents the first of many market adjustments as the Fed continues to raise rates and investors consider the effects of higher rates on their portfolios.
Related reading:
Supply shortage of baby formula worsens, with 40% out of stock and retailers limiting sales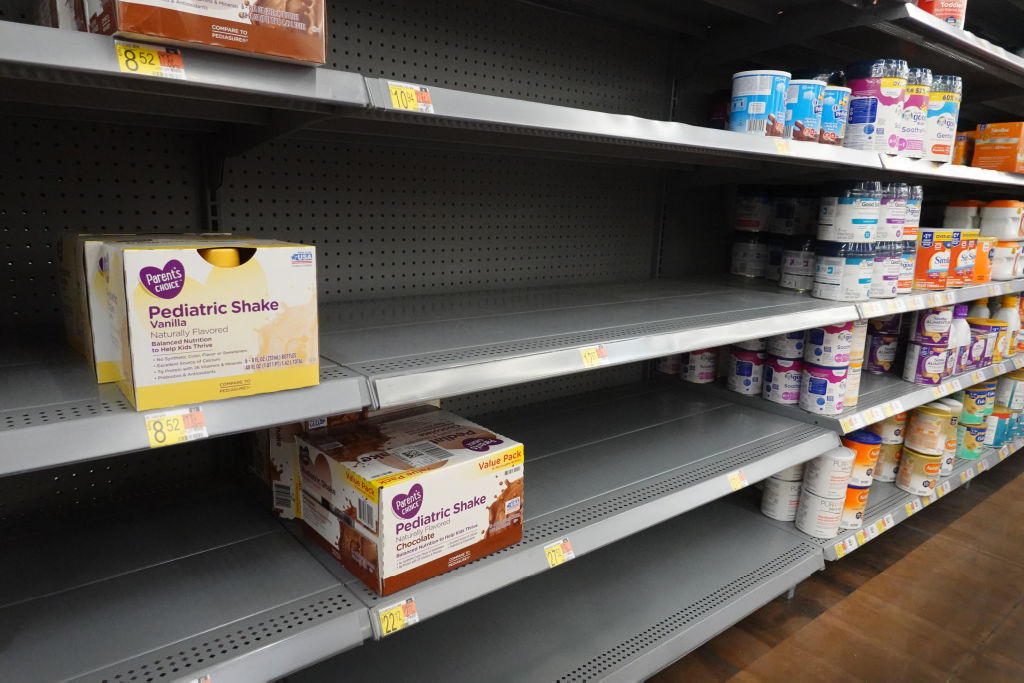 The story: A new report from Datasembly found 40% of top-selling baby formulas were out of stock as of April 24, with national out-of-stock levels jumping from 31% to 40% from April 3, according to CBS News. Major retailers including CVS, Walgreens and Target confirmed Tuesday that they've been limiting sales of baby formula, according to Reuters.
Why you should care: Between COVID-19-related shocks, labor difficulties and a baby formula recall in January, supplies simply aren't where they should be. For families who need formula for their babies, that's a genuine crisis and not a place where additional costs can be easily ignored.
Related reading:
Netflix looking to add new subscription with ads by end of year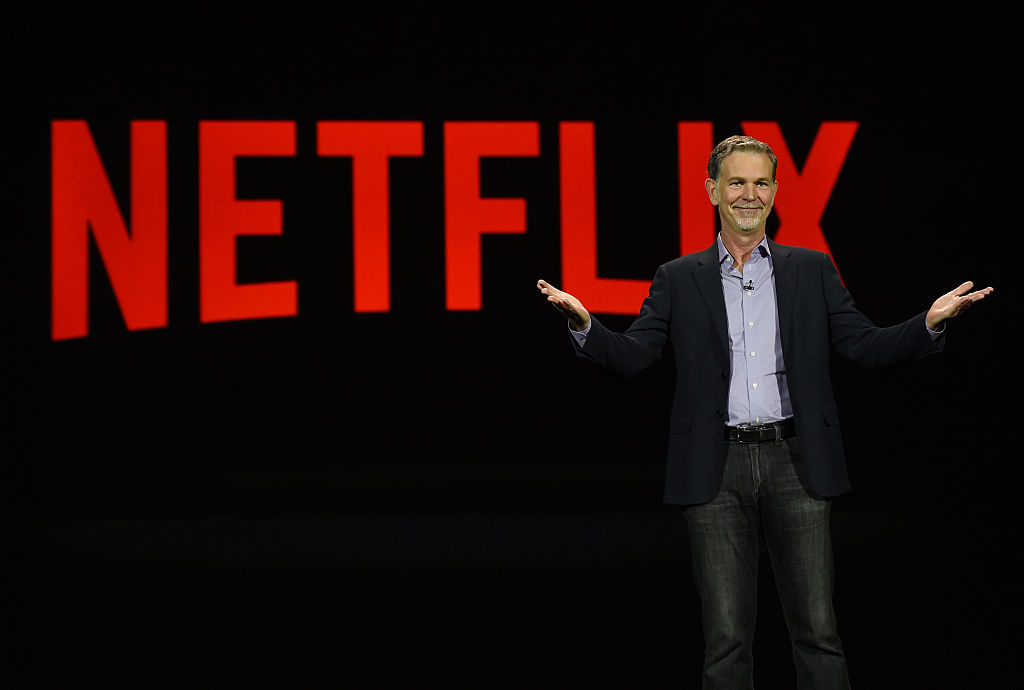 The story: Netflix may add a new lower-priced ad tier by the end of 2022, according to CNN.
Why you should care: Apparently Netflix is taking its first subscriber loss in over a decade seriously and considering all available options, including a new subscriber tier that shows ads. CEO Reed Hastings has long been against ads on Netflix but said in April he also appreciated the additional consumer choice it would allow.
If you don't have Netflix, this isn't a problem and may actually be good news. If you do have Netflix, then you may worry that this is just the first sign of streaming becoming cable; it also raises the big-picture question of whether the streaming business is even sustainable in the long term, if the streaming companies ultimately still need to show advertisements to stay in business.
Match Group sues Google, accusing Android of in-app payment monopoly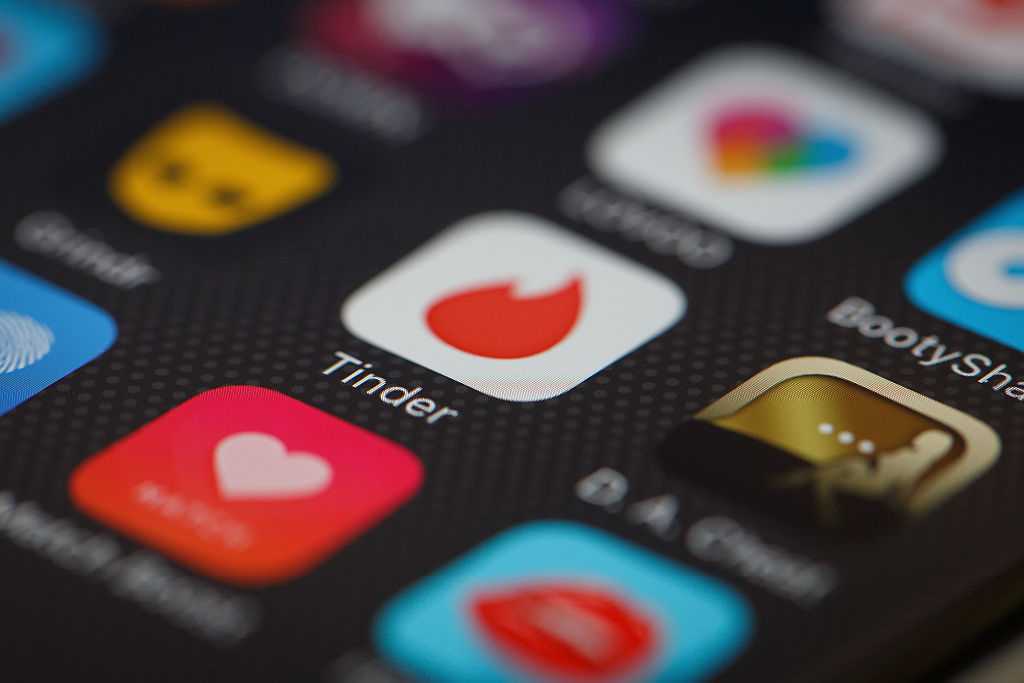 The story: Match Group, the company behind Tinder, Match and OkCupid, announced Monday it had filed suit against Google over excessive in-app payment fees, saying, "Google has monopolized the Google Play Store and is now abusing its power." Google responded in a blog post the same day: "Google Play's billing ... allows us to provide consumers with critical safety protections from things like payment fraud and subscription abuse. But Match Group would have you believe that all Google Play provides is payment processing. This simply isn't true, and Match Group knows it."
Why you should care: First Epic v. Apple and now Match Group v. Google. If so many companies are going to court over these kinds of mandatory in-app payment systems, then you know something important is going on. These cases — this new case and the previous Epic-Apple case — will effectively decide the fate of millions of dollars in transactions and answer key questions about what's legal and fair for a platform like Google Play to charge and what kinds of platform rules are fair.
National labor board buys accusations of illegal anti-union practices at Starbucks, Amazon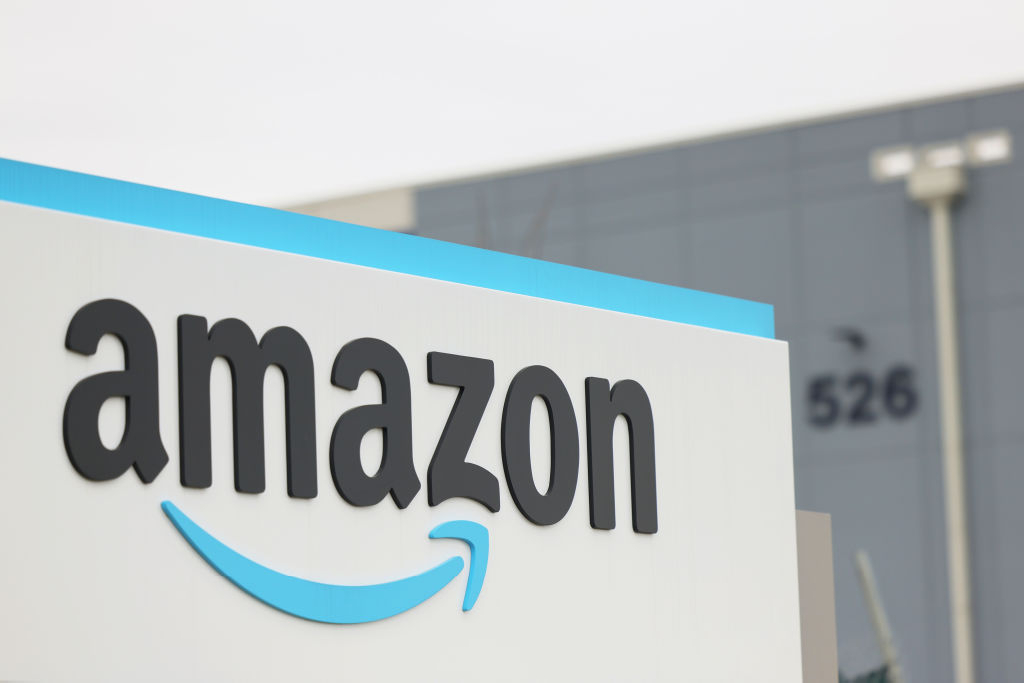 The story: On Friday, the National Labor Relations Board took action in support of unions that accused Amazon and Starbucks of illegal anti-union tactics, according to The New York Times.
The board filed a complaint against Starbucks over charges that it retaliated against union-supporting employees, threatened benefits if a store unionized and more. The complaint also said Starbucks illegally intimidated workers in Buffalo, New York, by closing stores and surveilling workers on the job.
At Amazon, the board said the company broke the law in New York City during its so-called captive audience meetings, where workers must sit to hear the company's views on unionization. The meetings are legal, but the NLRB has previously suggested it wanted to challenge them. The board also said Amazon workers in Staten Island, the site of a recent union election victory, were threatened with firing if they unionized, Reuters reports.
Why you should care: Whether it's trying to or not, the NLRB is sending a clear message: It's watching the tactics of managers during this wave of unionization very closely and will file complaints accordingly if companies color outside the clearly proscribed legal lines.
Related reading: Amazon fires two employees tied to Staten Island union effort
Other notable headlines
Each week, we sift through hundreds of headlines from several publications to pick out business stories we think you'll want to know about. Here are the best of the rest you should still see:
The Russian invasion of Ukraine
Elon Musk-date
It's been two weeks since Elon Musk finalized a deal to buy Twitter but the headlines keep coming. Though the story is important, it's no longer important enough for deeper coverage each week (until it is, of course). But if you can't get enough Elon Musk, check out the headlines below.
The stock market snapshot
Market indexes
As of Wednesday at the market close, here were the prices of six of the major U.S. stock indices, according to CNBC:
S&P 500: $3935.18 (Last week: $4300.17)
S&P 100: $1793.82 (Last week: $1960.14)
Nasdaq: $11364.24 (Last week: $12964.86)
Nasdaq-100: $11967.56 (Last week: $13535.71)
Dow Jones Industrial Average: $31834.11 (Last week: $34061.06)
Russell 2000: $1718.14 (Last week: $1949.92)
This week in business history: The first glass of Coca-Cola is sold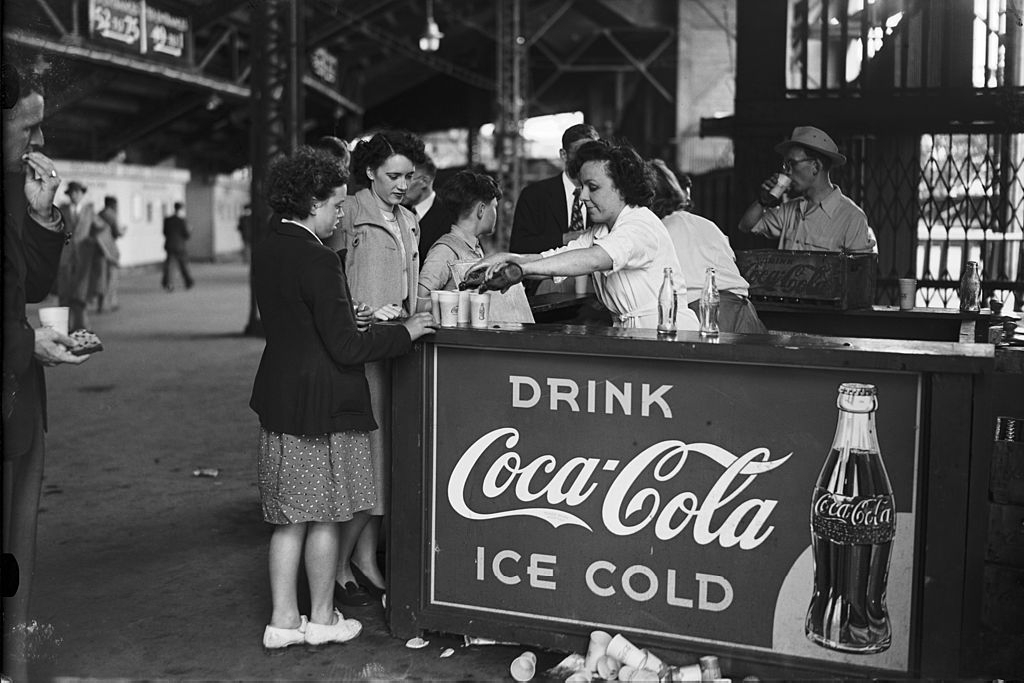 On May 8, 1886, Dr. John Pemberton sold the very first glass of Coca-Cola at Jacobs' Pharmacy in downtown Atlanta, according to The Coca-Cola Company. In its first year of sales, the now world-famous beverage only sold nine drinks per day. Today, there are tens of thousands of Cokes sold every day.
Also this week in history:
May 10, 2013: One World Trade Center becomes the tallest building in the Western hemisphere.
May 10, 1869: The first transcontinental railroad is completed, connecting both coasts for the first time.
May 11, 1997: The second iteration of IBM's Deep Blue computer defeats world chess champion Garry Kasparov in their sixth and final game, the first time a chess computer defeated a world champ in match format.
Editor's picks
Under the radar
Solar energy projects are grinding to a halt in the U.S. amid investigation into parts from China
Whether you want more or less government in society, it's not rocket science to say that what governments do has real-time effects and that so many actions are double-edged swords. The recent disruptions felt in the solar industry crystallize that clearly.
Read this piece from CNN to understand how federal investigation of solar energy parts from China has practically ground projects to a halt.
Business, explained
You've got questions, the following stories have the answers.
Study finds
Data can't tell the whole story, but it can definitely paint a picture. Check out the following takeaways from new surveys, studies and polls.
News quiz
How closely were you reading? Test out your knowledge with this quick news quiz and scroll up or check next week's newsletter for the answers.
The S&P 500 has roughly lost what percent of its value since last week?
In a percentage, how much baby formula is out of stock nationwide?
Match Group sued Google this week, accusing it of running a monopoly on its app, the _________.
Elon Musk said he would reverse the Twitter ban of former President Donald Trump. True or false?
A new study suggests millions of tax returns could be completed automatically. How many millions of tax returns could be completed automatically?
Last week's answers: 1) There were 4.54 million quits in March. 2) The Fed raised rates by 0.50%. 3) The first Apple store union election will be in Atlanta. 4) It is true that Google offered $100,000 in digital training to any U.S. business. 5). Intuit settled for $141 million for deceptive TurboTax advertising. 6) The first so-called spam email went over ARPANET, which preceded the internet.
Thanks for joining me this week. For weekly business news delivered to your inbox every Thursday, subscribe to the Business Beat. See past issues here.