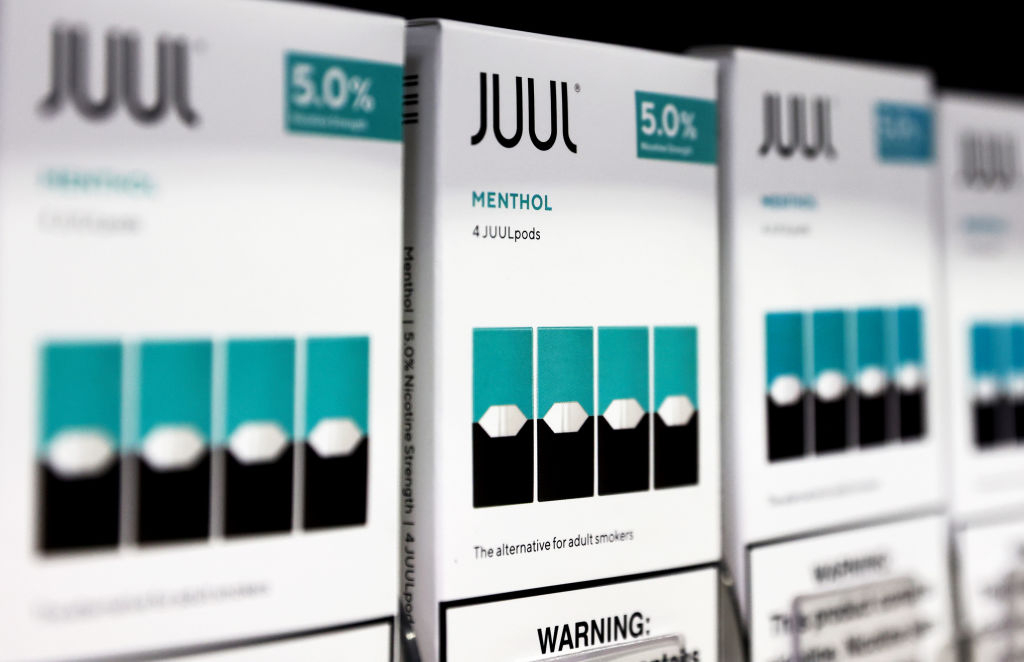 Hello and welcome to the Business Beat.
Today is Thursday, September 8.
Before we dive in, I apologize to any of you who did not receive the newsletter last week. Some subscribers failed to receive it due to technical delivery issues. (Don't let anybody ever tell you sending thousands of newsletters is simple!)
Now, with that out of the way, here's what you can expect this week:
Five stories. This week, I'm covering Friday's jobs report, big fines for Juul and Instagram, the tribulations of Truth Social and more.
Other notable headlines to skim, including an uptick in Labor Day travel, data leaks from TikTok and Samsung and more.
A data snapshot of the stock market, including stock index prices.
This week in business history. This week, I couldn't choose one story, so you'll see three little snippets to explore as you please.
Editor's picks, including a rundown on how the wave of unionization is only a drop in the bucket and a series of explainers on the causes and effects of the current labor market.
The weekly news quiz.
Job growth steady amid rising interest rates
The story: The Labor Department's jobs report released Friday showed 315,000 new jobs in August, a drop-off from the massive 528,000 jobs in July, according to Axios. Unemployments also jumped slightly to 3.7%, the labor force participation rate — the share of people working or looking for work — rose by 0.3% and wage growth slowed to 0.3% from 0.5% in July.
Why you should care: Taken all together, these points suggest the economy is still cooking, even in light of the Fed's interest rates. More specifically, the increased labor force participation and uptick in unemployment suggest more slack in a historically tight labor force, which should make hiring a bit easier for employers. Though more economic pain may come as the Federal Reserve continues to raise interest rates, this data suggests the damage has been mild so far.
Juul settles multistate lawsuit over teen vaping for nearly $440M
The story: The Connecticut attorney general announced a $438.5 million deal with Juul on Tuesday to settle claims from 33 states that the vaping company "relentlessly marketed vaping products to underage youth, manipulated their chemical composition to be palatable to inexperienced users, employed an inadequate age verification process and misled consumers about the nicotine content and addictiveness of its products," according to CBS News.
Why you should care: You know what they say: F--- around and find out. Juul was almost singlehandedly responsible for igniting the youth vaping epidemic with its ads that targeted kids, and now it's being held to account by states with young residents who got hooked.
Instagram fined $402 million for compromising teens' privacy
The story: Ireland's Data Protection Commission announced a $402 million fine against Instagram this week after finding the social media network failed to keep personal information of users between the ages of 13 and 17 private, according to CNN. A spokesperson for Meta, which owns Instagram, said it plans to appeal the fine. The spokesperson added that Instagram updated its settings over a year ago to help keep teens' data safe.
Why you should care: Though public condemnation is increasingly effective to corral bad behavior (see Kiwi Farms below), companies are most responsive when it comes to their wallets. Though Meta can afford the price tag, these fines add up. Ultimately, both bad press and hits to company coffers encourage companies to change. When it comes to children's privacy, any efforts to force companies to change can only help.
Also see: Instagram to scale back shopping features amid commerce retreat
Hate site Kiwi Farms taken down after company pulls its web infrastructure
The story: Kiwi Farms, a notorious hate site that's led to targeted harassment and doxxing, was taken offline this week following a public pressure campaign on web company Cloudflare to revoke its services, according to BuzzFeed News. Cloudflare ultimately pulled its support on Saturday after saying it wouldn't do so on Wednesday. When Kiwi Farms' new host in Russia also revoked its services over the weekend, the site went offline.
Why you should care: It's one thing to hold vile views, but it's another thing entirely when hatred becomes action. Cloudflare said in a statement Saturday it blocked Kiwi Farms due to "an unprecedented emergency and immediate threat to human life." It certainly wasn't the first time that's occurred on the platform, but it looks like it will be (and should be) the last, at least for now.
For more details on how Kiwi Farms enabled targeted hate and harassment to real people, check out this story from NBC News: Anti-trans stalkers at Kiwi Farms are chasing one victim around the world. Their list of targets is growing.
Trump's social media company fails to complete merger on time, jeopardizing deal
The story: Digital World Acquisition Corp, the blank-check special acquisition firm set to merge with the Trump Media & Technology Group, which operates Truth Social, failed to receive enough shareholder support for an extension of the merger on Tuesday, according to Reuters. If the company can't pass a vote to extend the window to complete the merger by Thursday, DWAC will liquidate and return the money it raised to investors.
Why you should care: Without this deal and its nearly $1.3 billion cash infusion, it's not clear how viable Truth Social can be going into the future. The app remains unavailable on the Google Play Store, and the deal itself is being investigated by the Securities and Exchange Commission.
Other notable headlines
The stock market snapshot
As of Wednesday at the market close, here were the prices of six of the major U.S. stock indices, according to CNBC:
S&P 500: $3979.87 (Last week: $3955.00)
S&P 100: $1804.07 (Last week: $1797.95)
Nasdaq: $11791.90 (Last week: $11816.20)
Nasdaq-100: $12259.39 (Last week: $12272.03)
Dow Jones Industrial Average: $31581.28 (Last week: $31510.43)
Russell 2000: $1832.00 (Last week: $1844.12)
This week in business history
It's one of those weeks where I'm having an impossible time choosing one story. So instead, here are a few historical events from this week:
On September 4, 1998, Larry Page and Sergey Brin, two students at Stanford University, incorporate Google. [Google]
On September 5, 1882, the first Labor Day parade in the U.S. was held in New York City. [6sqft]
On September 7, 2017, Equifax announced a cyberattack that compromised the credit information of more than 100 million Americans. [The New York Times]
Editor's picks
Despite what seems to be a big wave of unionization, most workers are not part of a union and labor laws still favor employers. [CNN]
You've seen the "help wanted" signs and heard the stats about record job postings: Everywhere you look, headlines say there's a labor shortage. Axios gets to the bottom of what's happening in the workforce in this short series. [Axios]
News quiz
How closely were you reading? Test out your knowledge with this quick news quiz and scroll up or check next week's newsletter for the answers.
The Labor Department's latest jobs report released Friday showed _________ new jobs in August and an increase in labor force participation by _________.
An Irish regulatory agency fined Instagram $402 million, saying the platform failed to protect the privacy of __________.
Web infrastructure company Cloudflare pulled its services from hate site _______ on Saturday after receiving "an unprecedented emergency and immediate threat to human life."
On September 5, 1882, the first Labor Day parade in the U.S. was held in __________.
Last edition's answers: 1) Moderna sued Pfizer and its partner BioNTech, saying they copied Moderna's patented mRNA technology. 2) Three unions and freight railroads said they had agreed on contracts covering 15,000 rail workers. 3) The National Labor Relations Board recently ruled that workers are allowed to wear clothing with union insignia, overruling an earlier NLRB decision in 2019. 4) The very first Pepsi-Cola was sold in 1898 in New Bern, North Carolina.
Thanks for joining me this week. For weekly business news delivered to your inbox every Thursday, subscribe to the Business Beat. See past issues here.