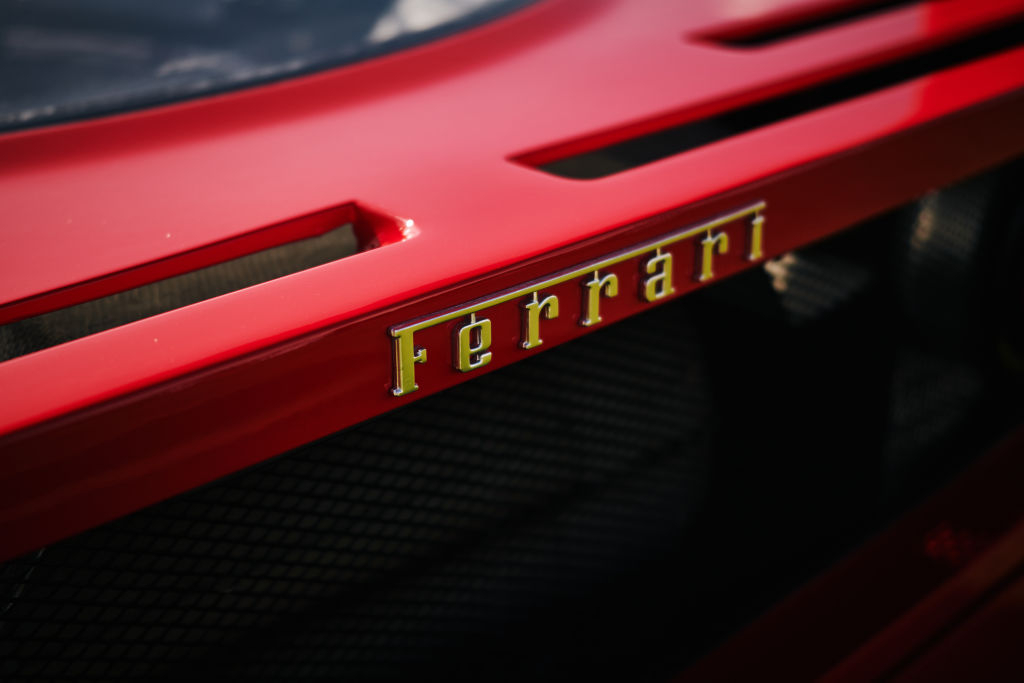 Today is Thursday, August 11. Here's what you can expect this week:
Five stories. This week, I'm covering the latest jobs and inflation data, Amazon's deal for Roomba-maker iRobot, a $200K fine for a company that replaced "made in China" tags with "made in the USA" tags and more.
Other notable headlines to skim, including details on the Inflation Reduction Act, a big expansion of Google Fiber, a data leak from Twitter, a questionable firing of a Starbucks worker and more.
A data snapshot of the stock market, including stock index prices.
This week in business history. This week, instead of one slice of history, I've got a grab-bag of ground-breaking inventions and patents.
Editor's picks, including one on the journey and growth of electronics maker Anker and another on how the new corporate minimum tax in the Senate's Inflation Reduction Act will affect businesses.
The weekly news quiz.
Jobs, inflation data complicate economic picture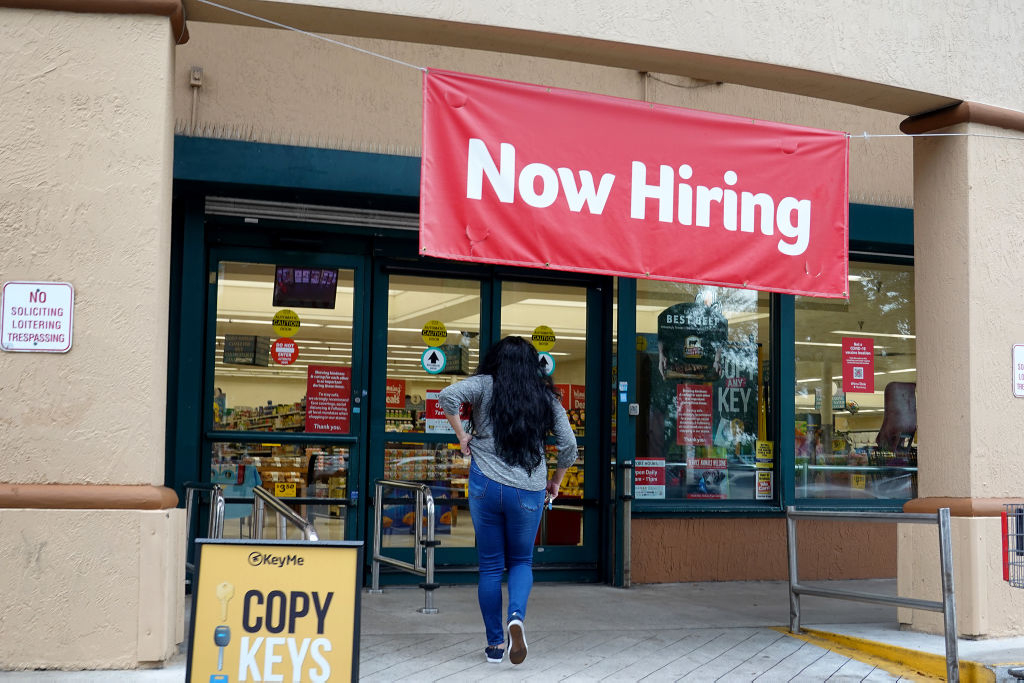 The story: The New York Federal Reserve's monthly Survey of Consumer Expectations in July showed that respondents expect inflation to run at a 6.2% pace over the next year and a 3.2% rate for the next three years, a notable drop-off from June's 6.8% and 3.6% rates from the June survey, according to CNBC.
That drop in inflation expectations comes amid a slight slowdown in consumer prices, which jumped 8.5% year-over-year in July after jumping 9.1% year-over-year in June, as well as a strong labor market, which added 528,000 jobs in July, around double what economists expected.
Why you should care: Inflation is still objectively terrible for large swaths of Americans and these signals hardly provide immediate relief. But these snapshots suggest that the Federal Reserve's rate hikes are starting to do their job and reign in spending. At the same time, the labor market is ultra hot and shows no signs of cooling, which leaves the Fed in a precarious position when it comes to raising rates further. (Stop raising and inflation could continue or keep raising and potentially kill the labor market.) The inflation and jobs data from the next two months will go a long way to clarifying the economic picture.
Related reading:
Amazon buys iRobot, maker behind Roomba, in $1.7B deal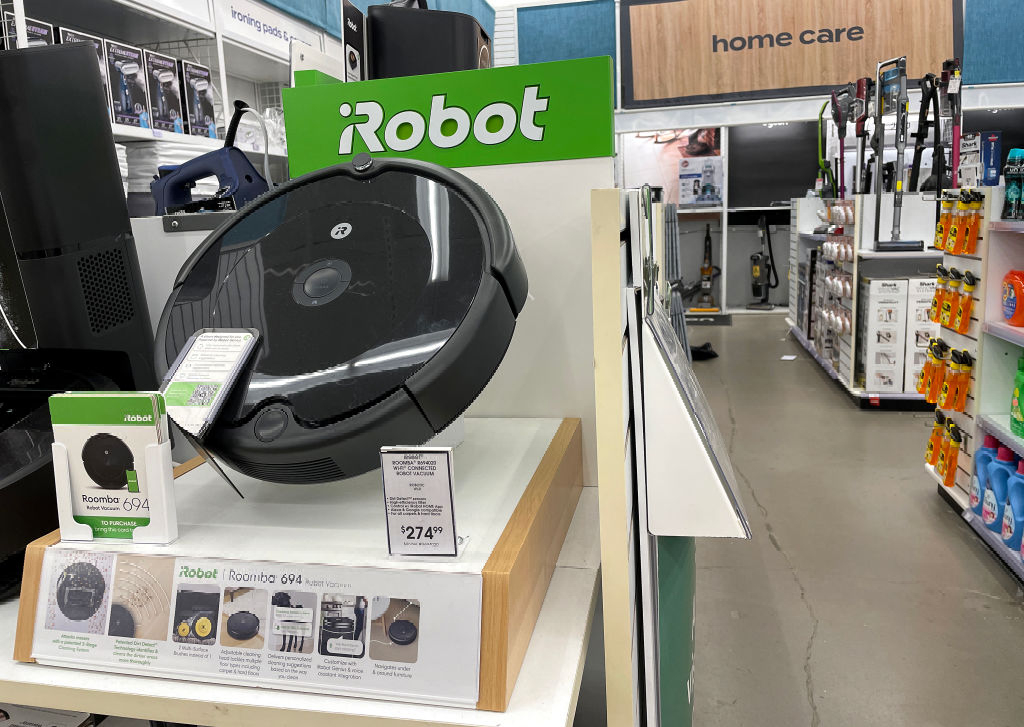 The story: Amazon announced Friday a deal to acquire iRobot, the company behind the robotic vacuum cleaner Roomba, for $1.7 billion, according to Reuters. The move comes as a part of Amazon's push to expand its smart devices in homes.
Why you should care: I don't know about you, but the idea of Amazon owning a little robot that essentially maps my home is a bit scary. Not to mention, Amazon just bought primary health care company One Medical for nearly $4 billion, adding to a growing pile of antitrust concerns. Though the acquisition is undoubtedly good for iRobot and fans of Amazon's home device ecosystem, the privacy concerns over Amazon owning any Roomba-generated data practically write themselves.
Mother arrested after Facebook messages showed her helping her daughter receive an abortion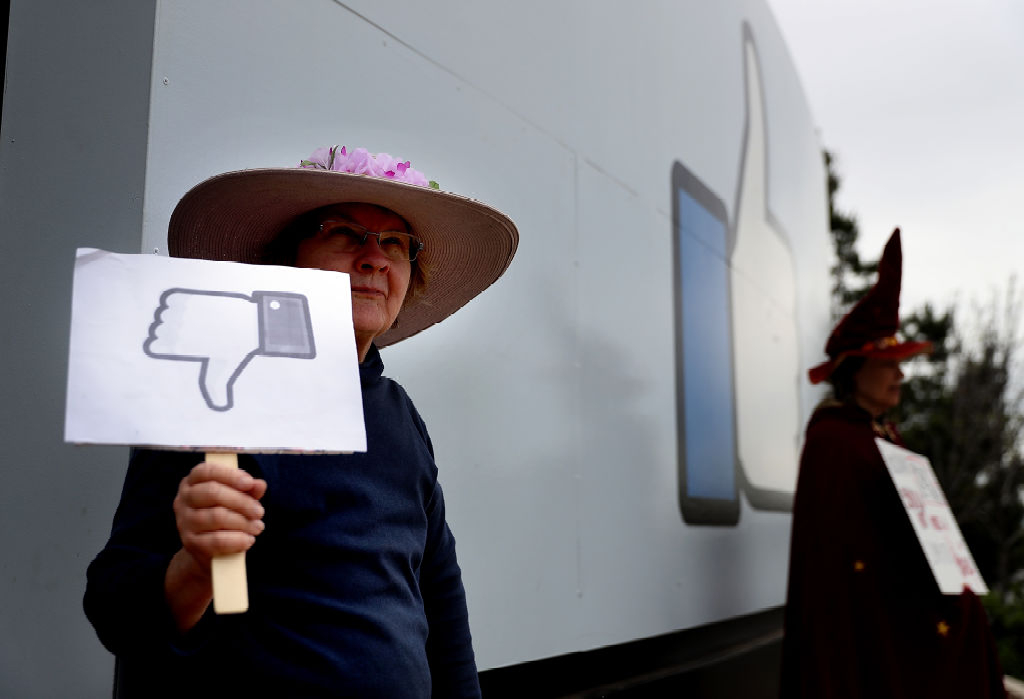 The story: A Nebraska mother has been charged with helping her teen daughter end her pregnancy after the state's 20-week limit after investigators used Facebook messages to corroborate the timing of the abortion, according to USA Today.
Why you should care: This story shows exactly how anti-abortion laws are going to be enforced. Regardless of your feelings about Facebook, it must respond to a legal request for information, which is exactly what it did when it turned over the mother's and daughter's messages detailing their plans for the abortion. It's a brave new post-Roe world out there: This may be the first time private messages were used to help bring an arrest over an abortion but it won't be the last.
Former Twitter employee convicted of spying for Saudi Arabia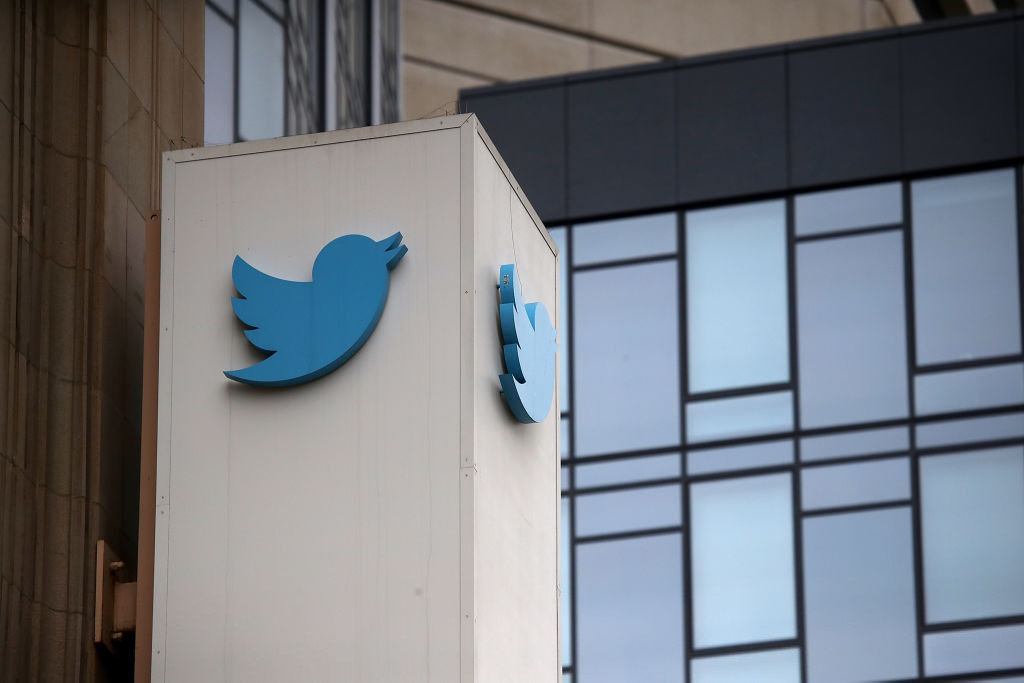 The story: A former manager for Twitter, Ahmad Abouammo, was convicted Tuesday on six criminal counts, including spying for Saudi Arabia, according to Reuters. Abouammo reportedly received payment in exchange for using his position to dig up and share user information about Saudi dissidents.
Why you should care: This story serves as a cautionary tale for any privacy- and data-minded users. Despite their best efforts, companies like Twitter, or Meta, Amazon, ByteDance and Snap for that matter, can't stop internal bad actors from abusing their trust and stealing their user data. If you don't want anyone to access certain information about you, the only way to do that is to not give it up at all.
Not to mention, in light of the above Nebraska abortion story, which relied on Facebook messages, law enforcement can and will seek out your private information wherever it exists and there's nothing Twitter, or any company, can do about it.
Conservative apparel company fined $200K over false 'made in USA' tags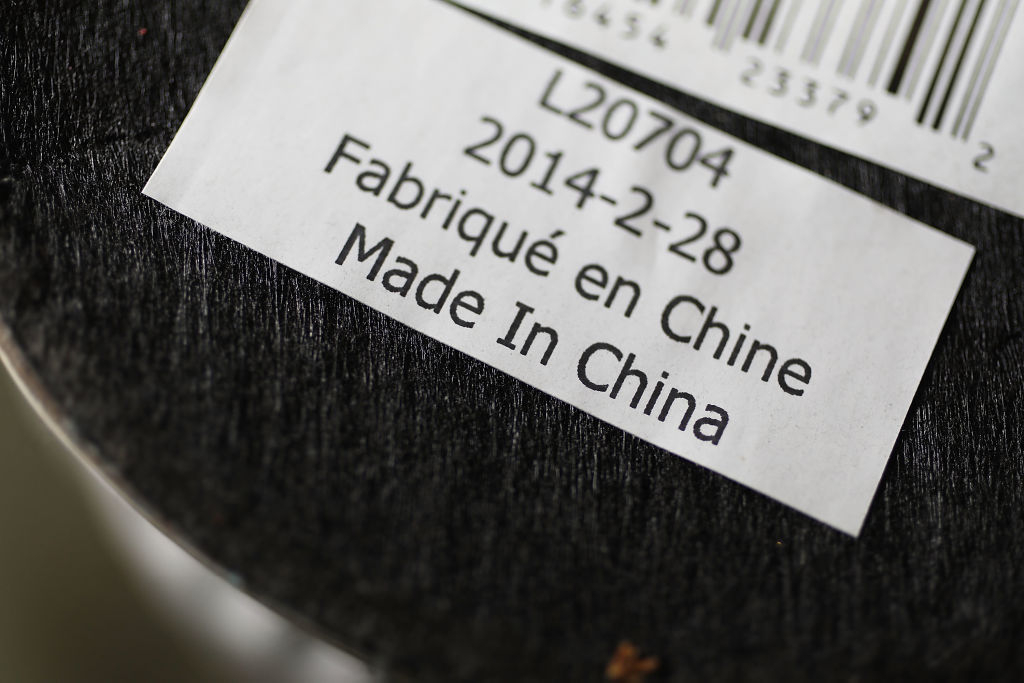 The story: The Federal Trade Commission has fined a conservative Utah-based apparel company over $200,000 for replacing "made in China" tags with "made in the USA" tags on its clothing, according to NBC News. Owner Sean Whalen and the company, Lions Not Sheep, which sells shirts that say "Let's Go Brandon" and "#FJB," codes for insulting President Joe Biden, swapped the tags from May 10 to Oct. 21, 2021.
Why you should care: It's never fun singling out a small business for less-than-reputable tactics. Giant companies do worse every day. But the irony is too rich here to overlook. The "made in USA" tags are critical in that they indicate which companies actually produce their products in the U.S. Consumers deserve to know that when they see that tag that they're buying an American-made product, and a seemingly conservative, self-described "patriotic" company should know better and be better. Anything less is blatant hypocrisy, not to mention a total scam on the consumers buying those products.
Other notable headlines
The stock market snapshot
As of Wednesday at the market close, here were the prices of six of the major U.S. stock indices, according to CNBC:
S&P 500: $4210.24 (Last week: $4155.17)
S&P 100: $4210.24 (Last week: $1901.94)
Nasdaq: $12854.80 (Last week: $12668.16)
Nasdaq-100: $13378.32 (Last week: $13253.26)
Dow Jones Industrial Average: $33309.51 (Last week: $32812.50)
Russell 2000: $1969.25 (Last week: $1908.93)
This week in business history: A grab-bag of ground-breaking inventions and patents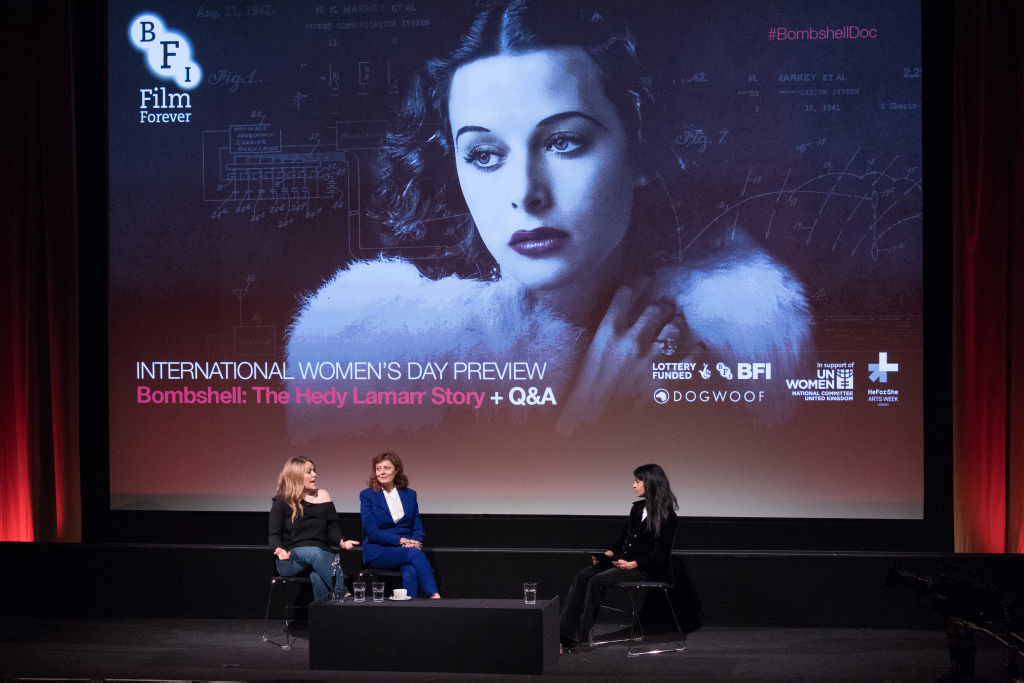 This week, there were so many fun little factoids that I couldn't pick one story to dive into. Instead, here's a grab-bag of business history from this week:
Editor's picks
Anker isn't just the off-brand charger you buy when you lose your Lightning cable. Now, it's quietly grown into a multibillion-dollar company producing a wide variety of inexpensive and high-quality electronic products. [Axios]
The Senate's newly passed tax, climate and drugs bill, the Inflation Reduction Act, contains a 15% corporate minimum tax that's bound to shake up big companies' tax strategies. [Reuters]
News quiz
How closely were you reading? Test out your knowledge with this quick news quiz and scroll up or check next week's newsletter for the answers.
In July, the U.S. added __________ jobs.
Amazon announced a deal to acquire iRobot, the company behind the robotic vacuum cleaner Roomba, for $___________.
Cox Enterprises acquired news company Axios for $____________.
This luxury Italian car company was forced to recall nearly all of its vehicles made since 2005.
Last week's answers: 1) The New York Federal Reserve said last week that U.S. household debt surpassed $16 trillion for the first time. 2) Trading app Robinhood said last week it would lay off around 23% of its workforce. 3) The Securities and Exchange Commission has charged 11 people in connection to a cryptocurrency Ponzi scheme that ultimately fraudulently raised around $300 million from investors. 4) Popular sunscreen brand Banana Boat is facing a recall after some of its products were found to contain benzene, a chemical that's been linked to an increased risk of cancer.
Thanks for joining me this week. For weekly business news delivered to your inbox every Thursday, subscribe to the Business Beat. See past issues here.