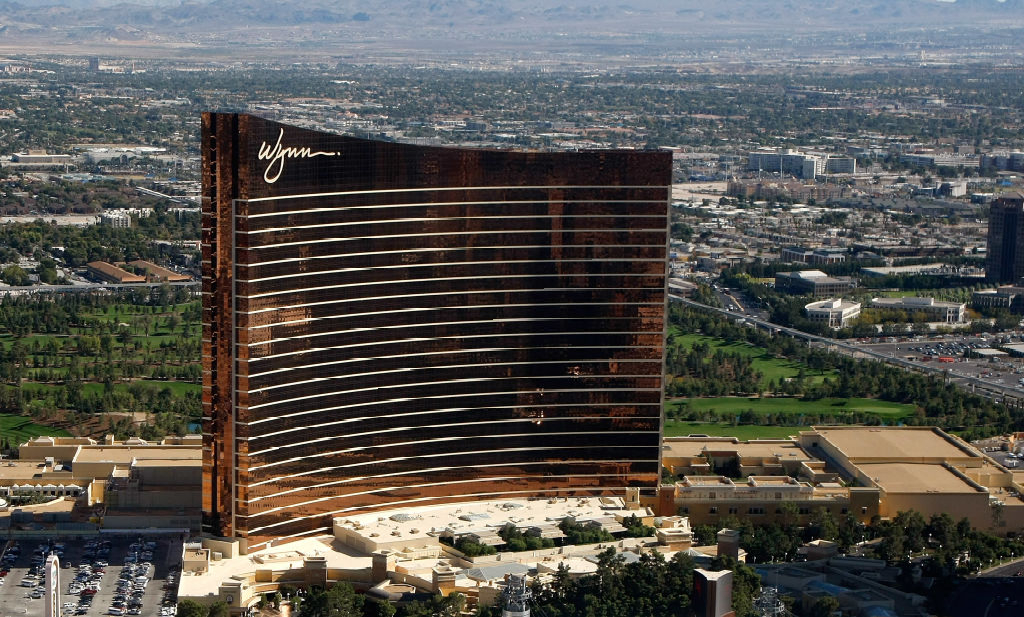 Today is Thursday, May 19. Here's what you can expect this week:
Four stories, covering JetBlue's attempt at a hostile takeover of Spirit Airlines, Netflix's layoffs and more.
Other notable headlines to skim, including a federal lawsuit against casino owner Steve Wynn, updates on baby formula supplies, a reckoning for tech companies after a mass shooting was livestreamed and more.
Headlines on the Russian invasion of Ukraine.
The Elon Musk-date: Check out relevant headlines for the ongoing Musk-Twitter saga and all things Musk-related.
A data snapshot of the stock market, including stock index prices.
This week in business history. This week, I'm focused on the breakup of John D. Rockefeller's Standard Oil company in 1911.
Editor's picks, including a data-driven look at who the wealthiest Americans actually are, a steep drop in audit rates of the superrich, a Pew Research Center survey on Americans' top concern and more.
The weekly news quiz.
JetBlue turns hostile in bid for Spirit Airlines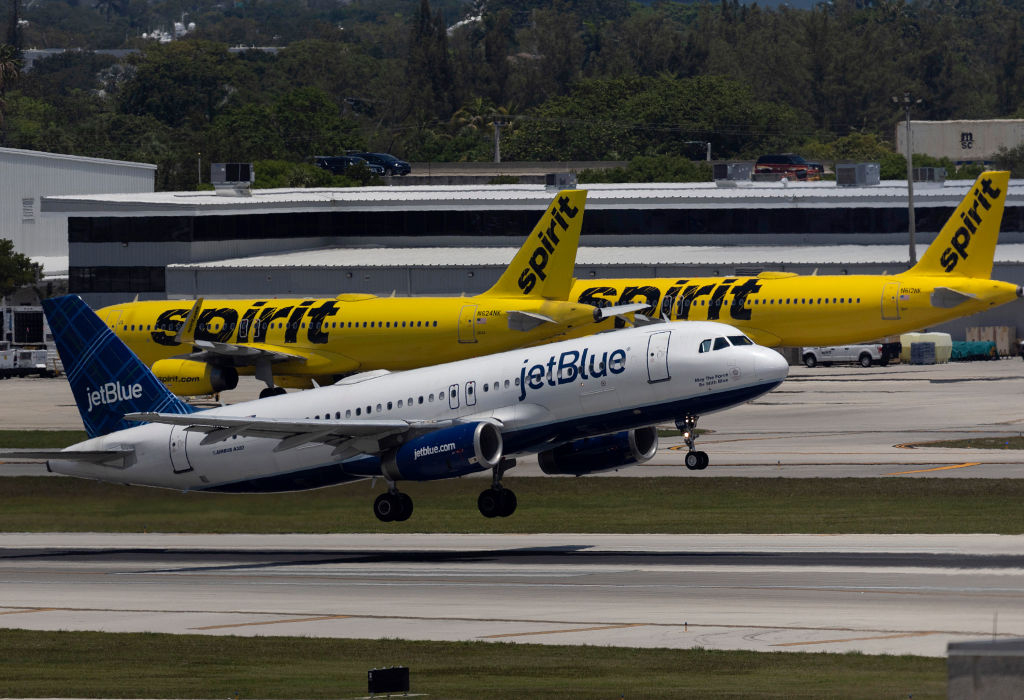 The story: On Monday, JetBlue began a hostile takeover effort for Spirit Airlines, appealing to shareholders to reject a merger with Frontier Airlines, according to The Associated Press.
Why you should care: In hindsight, this move felt inevitable: JetBlue wants to compete with the big four airlines and didn't want to be leapfrogged by a Frontier-Spirit merger. But this whole hostile takeover effort raises interesting questions about mergers: How do potential partners determine value and what's best for the company? JetBlue's offer, in the range of $30-$33 per share, exceeds Frontier's but Spirit's board is sticking to its guns, saying it has regulatory concerns over merging with JetBlue.
Beyond interesting questions, the fate of this merger will determine which airline will come out on top as the fifth-largest in the U.S.
Related reading:
Netflix lays off 150 employees amid subscriber losses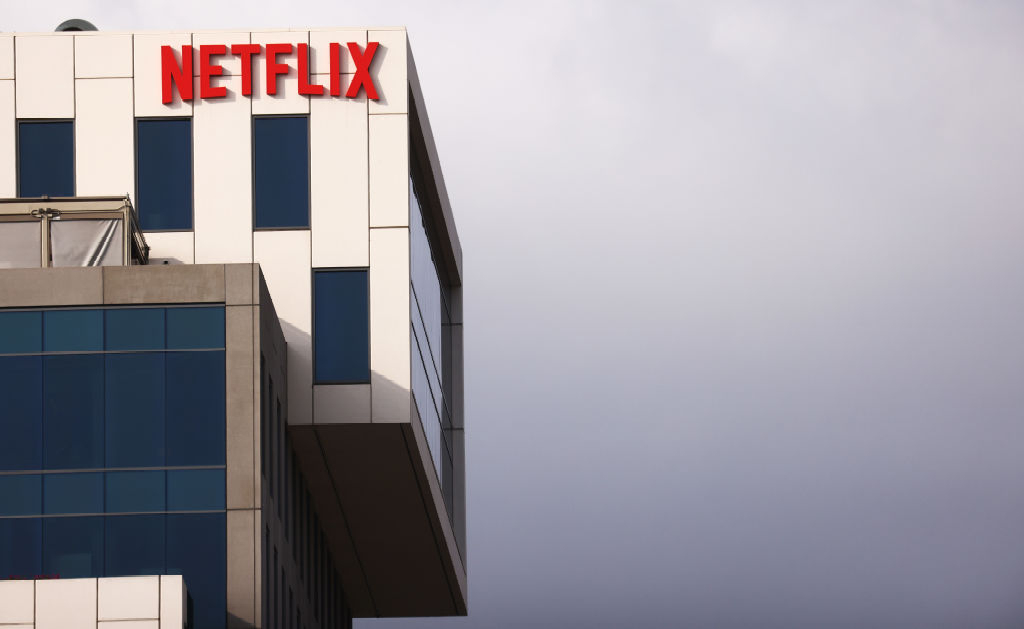 The story: Netflix began layoffs of around 150 U.S.-based employees earlier this week, CNBC reports. The cuts, representing about 2% of the company's 11,000 employees, were "primarily driven by business needs rather than individual performance," a company rep said.
Why you should care: The streaming wars aren't just heating up: They're hot, and Netflix is feeling the fire after its first subscriber losses in a decade and a steep drop in its stock price. These layoffs could be an early step in Netflix's turnaround or they could represent the first cut of many to come if Netflix can't get a handle on its losses.
Related reading: Netflix, Meta dumped by hedge funds as tech sell-off continues
Allianz and managers plead guilty to billion-dollar fraud, settle with government for $6B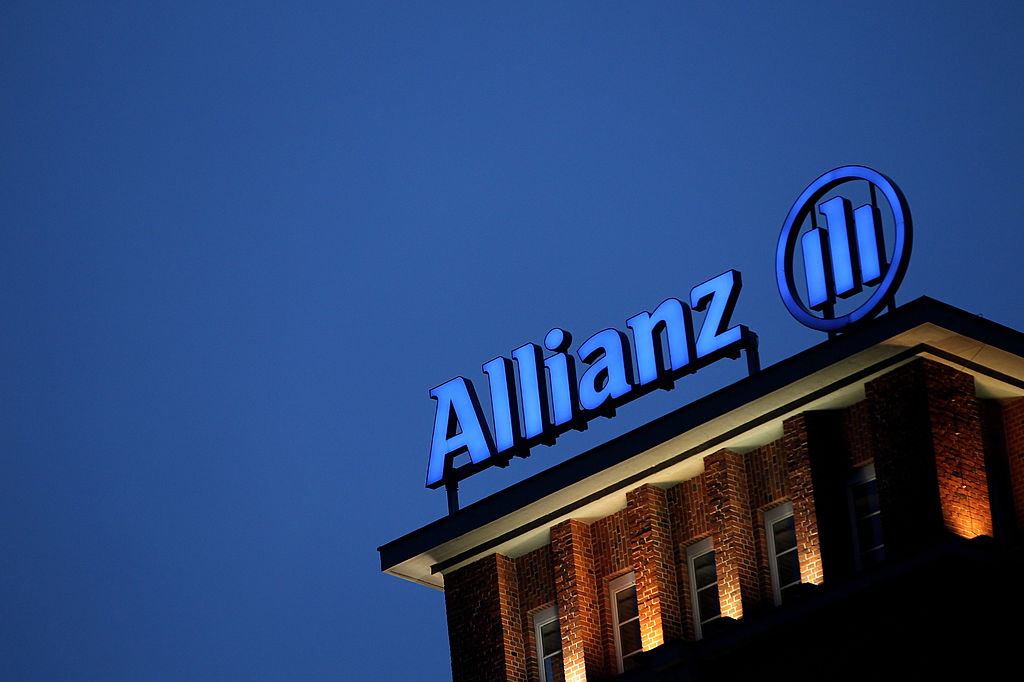 The story: On Tuesday, the Department of Justice announced charges against the U.S. investing division of Allianz, a German insurance firm, and three of its portfolio managers for "an egregious, long-running and extensive fraud." Two of the managers pleaded guilty in February and cooperated with the government while the third made his first court appearance Tuesday. The division, Allianz Global Investors, will plead guilty to fraud charges and fork over around $6 billion in restitution, penalties and forfeitures.
Get the details of the allegations in the DOJ's complaint here.
Why you should care: U.S. Securities and Exchange Commission chairman Gary Gensler said Tuesday, "The victims of this misconduct include teachers, clergy, bus drivers and engineers, whose pensions are invested in institutional funds to support their retirement," according to CNN.
And the $7 billion in losses came about through fraudulent tactics and misrepresentation, including misleading investors about the risks and altering documents. That held up when markets were booming but fell apart in March 2020 amid the pandemic.
Related reading: Architect of Allianz fraud made $60 million as he lied to investors, U.S. says
Cryptocurrencies crash, raising doubts about stability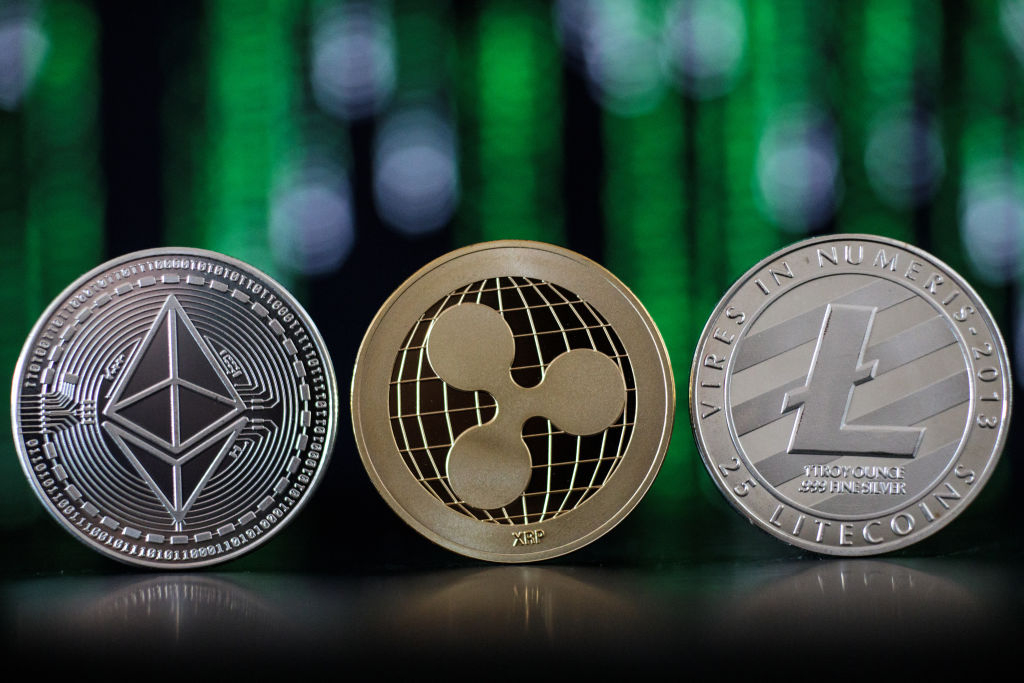 The story: Last week was arguably one of the worst weeks in the history of cryptocurrencies as they collectively lost some $300 billion in value, according to The New York Times. Most notably, TerraUSD, aka UST, and another digital currency connected to its value, Luna, lost over 90% of their value over a few days, leaving holders despondent, CNN reports. The drop proved so shocking and damaging because Terra is a so-called "stablecoin" that uses algorithms to retain a $1 price point. Even a nearly $3 billion bitcoin bailout earlier this week from a fund established by the coin's founder couldn't save it, according to CNBC.
Why you should care: This crash has two effects: First, it actually hurts real people who lost their life savings when some of these coins lost most of their value. Second, the fact that cryptos could be hit so hard by the ongoing stock market sell-off — "stable" cryptocurrencies at that — has demonstrated the volatility of investing in unregulated digital currencies; stocks are down but few, if any, have seen losses like these coins.
Related reading:
Other notable headlines
Each week, we sift through hundreds of headlines from several publications to pick out business stories we think you'll want to know about. Here are the best of the rest you should still see:
The Russian invasion of Ukraine
Elon Musk-date
The stock market snapshot
Market indexes
As of Wednesday at the market close, here were the prices of six of the major U.S. stock indices, according to CNBC:
S&P 500: $3923.68 (Last week: $3935.18)
S&P 100: $1779.70 (Last week: $1793.82)
Nasdaq: $11418.15 (Last week: $11364.24)
Nasdaq-100: $11928.31 (Last week: $11967.56)
Dow Jones Industrial Average: $31490.07 (Last week: $31834.11)
Russell 2000: $1774.85 (Last week: $1718.14)
This week in business history: Standard Oil must be broken up, Supreme Court rules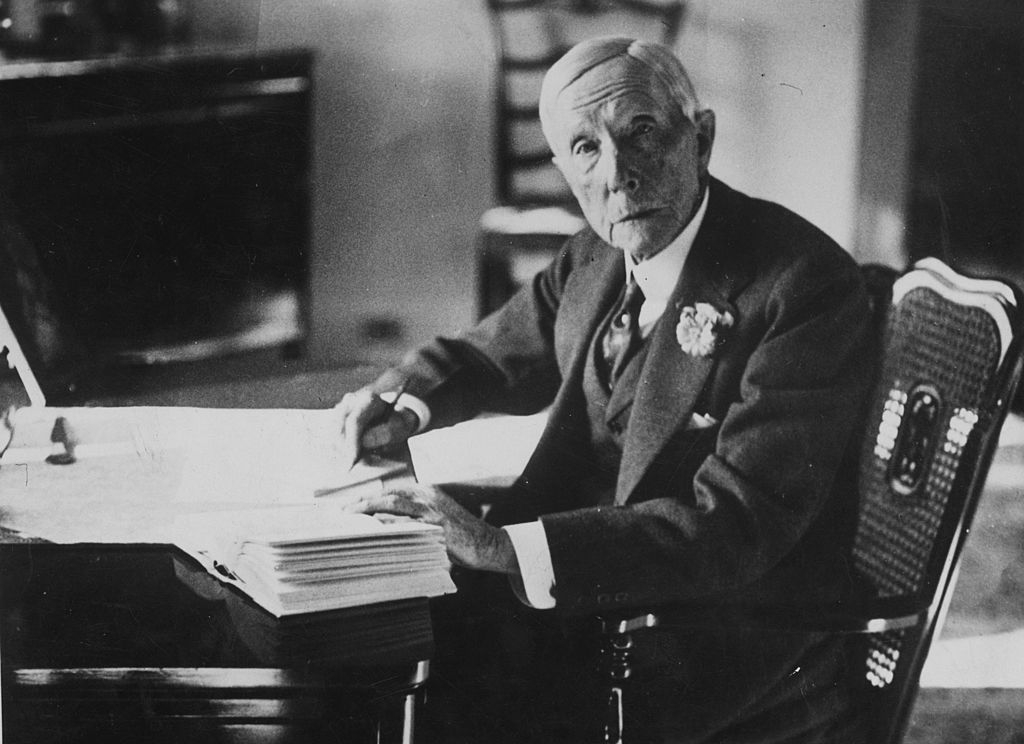 On May 15, 1911, the Supreme Court ruled in Standard Oil Co. of New Jersey v. United States, finding that Standard Oil constituted an unreasonable monopoly under the Sherman Antitrust Act.
Chief Justice Edward Douglass White delivered the majority opinion, which only had one partial dissent/concurrence, and said the combination of defendants, John D. Rockefeller, William Rockefeller, and Henry M. Flagler, had engaged in conduct that caused an undue burden on interstate commerce. To remedy the situation, the court ordered Standard Oil to be broken up.
The case was key for two reasons. First, it established the key rule of reason standard in antitrust law, which says monopolies should be considered reasonably and not as an objective bad.
Second, Standard Oil was the largest oil company in the world at the time, so the decision to break it up was a watershed moment, marking the end of an era for the company founded in 1870 by John D. Rockefeller, turning him into one of the wealthiest people in history.
Editor's picks
Under the radar
Just because it doesn't make the front page doesn't mean it's not important. Here are some interesting under-the-radar stories to ponder.
Carvana, the online used car retailer, has seen its stock sink nearly 90% since November in part due to changing market conditions and just bad timing. [CNBC]
The wealthiest Americans, defined as those earning more than $1.58 million per year, are not the people you would think they are, according to one data scientist and economist. [The New York Times]
Last week, a California judge overturned the state's 2018 law that essentially said companies headquartered there must have women on their boards. [CNN]
Business, explained
You've got questions, the following stories have the answers.
Even stablecoin cryptocurrencies got hit by the recent price crashes, but what exactly are they and how do they work differently than other cryptocurrencies? [Reuters]
Study finds
Data can't tell the whole story, but it can definitely paint a picture. Check out the following takeaways from new surveys, studies and polls.
Due to a lack of funding at the IRS, the audit rate of Americans making $5 million or more dropped from over 16% in 2010 to around 2% in 2019, according to a report from Government Accountability Office. [CNBC]
A survey released last Thursday found that inflation was Americans' top concern by a wide margin, with seven out of 10 saying inflation is a very big problem. The next most important concerns were the affordability of health care (55%) and violent crime (54%). [Pew Research Center]
A new study published Tuesday in The Lancet Planetary Health journal said pollution kills 9 million people a year globally. The U.S. ranks 7th in total pollution deaths, with 142,883 deaths in 2019. [AP]
News quiz
How closely were you reading? Test out your knowledge with this quick news quiz and scroll up or check next week's newsletter for the answers.
JetBlue initiated a hostile takeover of Spirit Airlines this week. How much is its top offer per share?
Netflix began laying off 150 U.S. employees this week. Approximately how many people work at Netflix?
TerraUSD, a stablecoin cryptocurrency that crashed last week, was designed to keep its value at $1. True or false?
The U.S. sued casino owner Steve Wynn over his relationship with which country?
According to a new Pew Research Center survey, what is Americans' top concern for the country right now?
Last week's answers: 1) The S&P 500 had lost 7% (and counting) as of last week's report. 2) Reports suggest 40% of baby formula stocks are out of stock nationwide. 3) Match Group sued Google, accusing it of running a monopoly on the Google Play Store. 4) It is true that Elon Musk said he would reverse Trump's Twitter ban. 5) The study said over 60 million tax returns could be completed automatically.
Thanks for joining me this week. For weekly business news delivered to your inbox every Thursday, subscribe to the Business Beat. See past issues here.